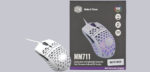 Cooler Master MasterPlus Software …
Even if the mouse already works perfectly without software, let's take a look at what the software can do. It is called Cooler Master MasterPlus and can be downloaded here: Cooler MasterPlus. After we started the Cooler Master software, there was first a hint for a firmware update.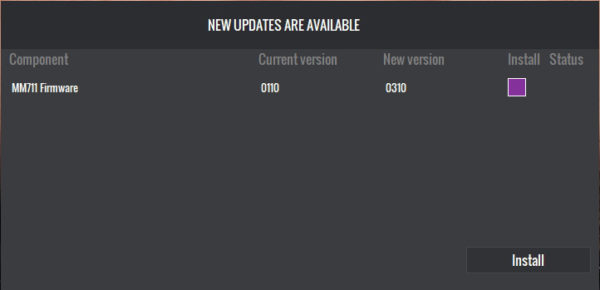 Of course we confirmed this with a friendly OK …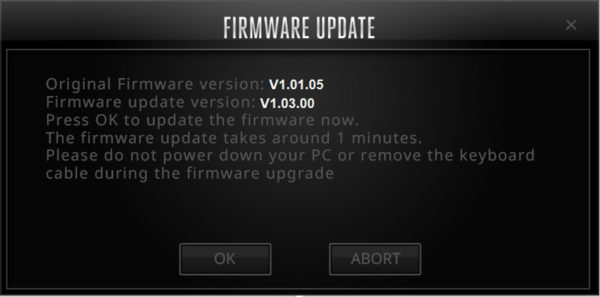 … and about a minute later it was all done.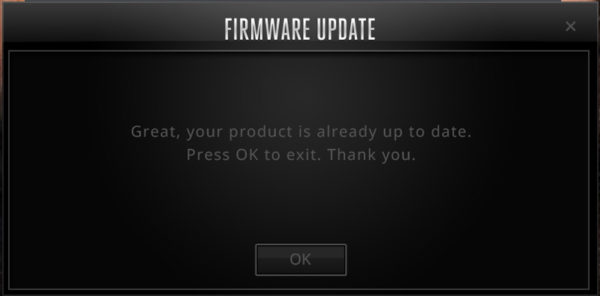 Keys …
The MasterPlus software then started automatically. Here we see the start screen, which looks very tidy. On the top left we see our MM711 and in the middle we see which key is assigned to which function.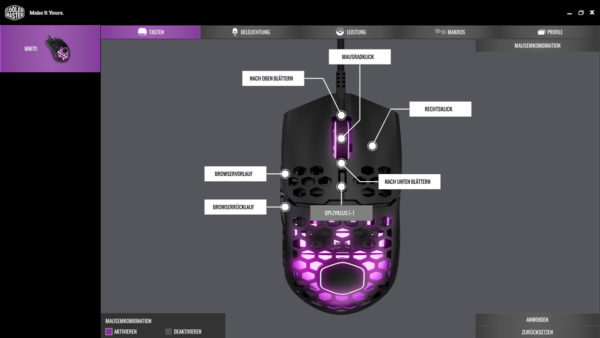 By clicking on the desired function, you can now reprogram or even deactivate each key here.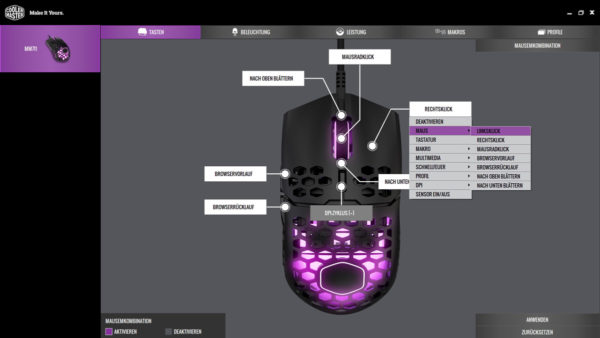 Lighting …
On the second tab "Lighting" you can adjust the LED components to your heart's content. An important tip: Even if you can't see it, you can assign a different colour to the mouse wheel than to the body. To do so, select "Customize" and then click on the corresponding area (mouse wheel / carcass).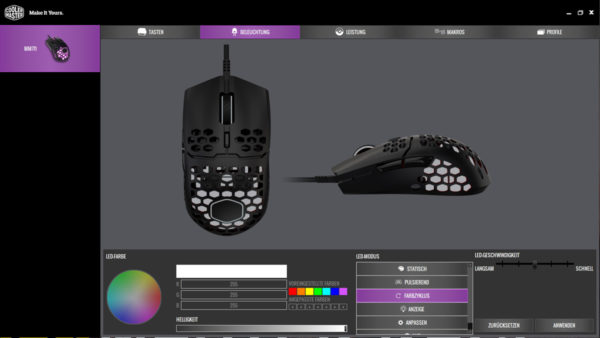 Performance …
This is where it gets interesting, because as you can see you can not only set 16.000dpi, but even increase the sampling rate to interpolated 32.000. Furthermore you can do a lot of fine tuning here, like setting the key reaction time or even tuning the mouse to the mousepad.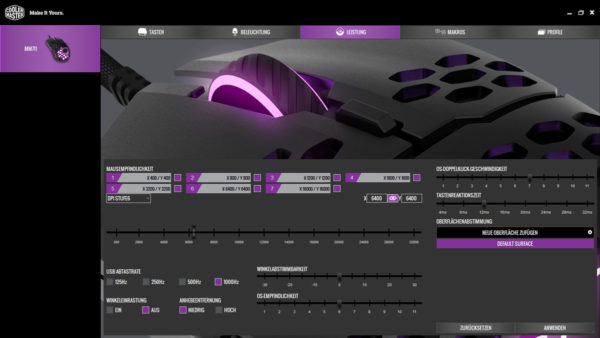 Macros …
All users who need macros can let off steam under point 4. Here you can create as many macros as you like.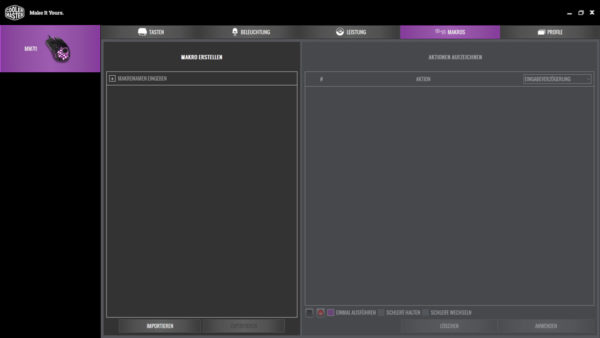 Recording works perfectly. The software allows you to combine mouse and keyboard input, and you can also select whether the macro should be executed once or as a loop.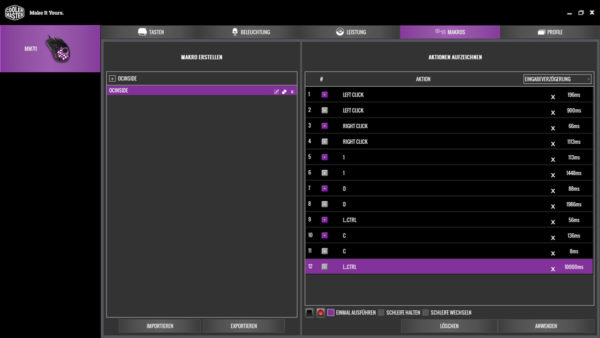 Profiles …
The last item in the Cooler Master MasterPlus software is called Profiles. Here you can create up to 5 profiles for different requirements, or import them from your old system.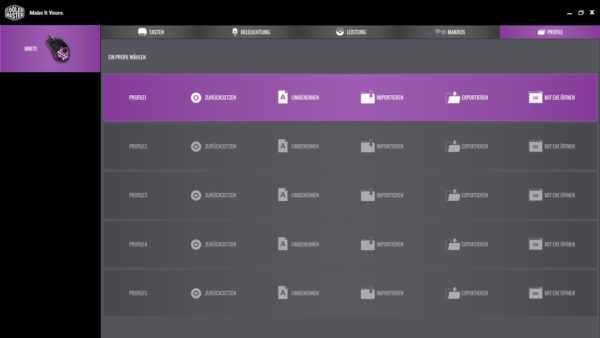 Cooler Master MM711 Practical testing …