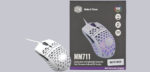 Practical testing …
We connected the MM711 mouse to a free USB port and it was recognized by our test system Windows 10 (1909) without problems. All keys were correctly assigned by Windows and even the DPI switch under the mouse wheel works fine without any software.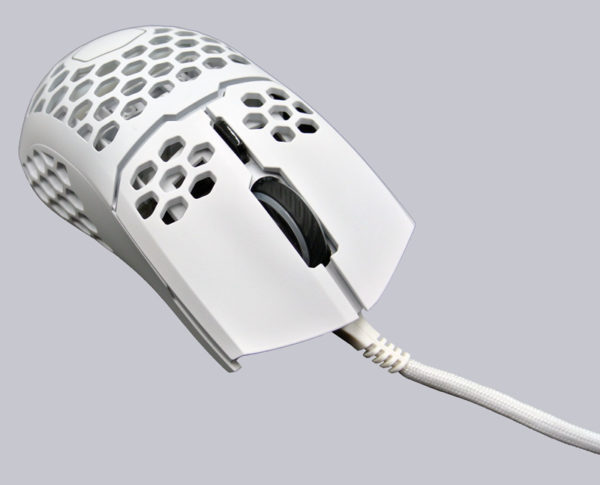 After we gave our MM711 a few settings that made sense for us, we chased it through various games and image editing. The Cooler Master MM711 could convince here and lay very pleasantly, even for a long time, in the hand.
The mouse wheel offers a pleasant grip and a positive, haptic side effect was noticed with the honeycomb grid. For those who tend to sweat on the inside of the hand, this mouse is worth its weight in gold, because the honeycomb grid actually provides a pleasant fresh air effect.
The low weight has a very positive effect especially during longer sessions. In contrast to much heavier mice, our wrist cramps much later than usual.
The only shortcoming, as far as one is used to it, are the 6 available keys. A 7th or 8th key would have been nice, but this is not absolutely necessary and is quite bearable at this price.
Let us now come to the Cooler Master MM711 conclusion …