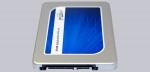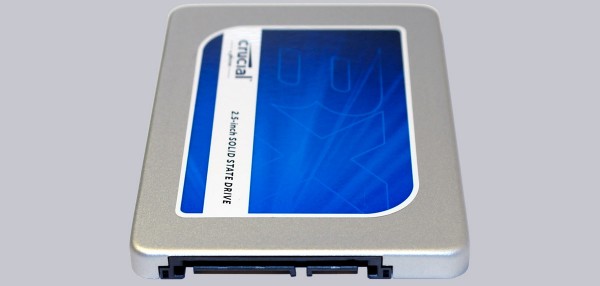 Result and general impression …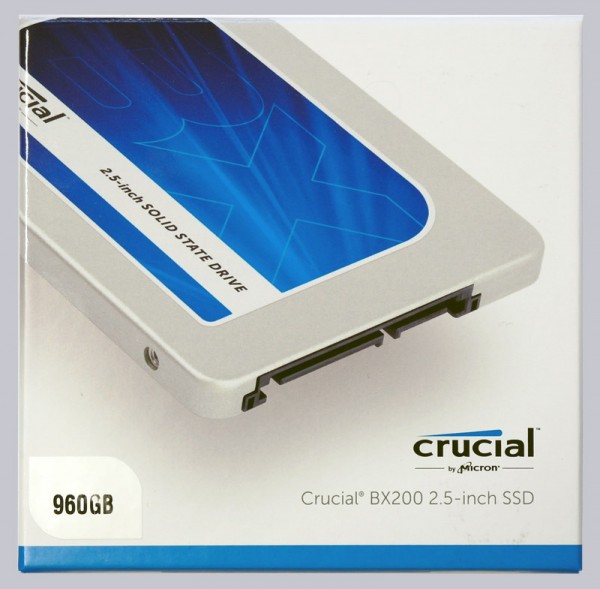 The Crucial BX200 2.5″ 960 GB SATA3 SSD CT960BX200SSD1 achieved like the previously tested Crucial BX200 480GB SSD in spite of the lower priced TLC NAND Flash good read rates and can benefit regarding the write values with the fast SLC write cache.
The Crucial BX200 960 GB TLC Solid State Drive with Silicon Motion SM2256 controller and 16nm Micron TLC NAND is tested both in preferred AHCI mode, as well as in legacy IDE, but as with our previous SSD tests using AHCI mode showed significant benefits, so we strongly recommend AHCI. In addition, we have compared the pre-installed MU01 firmware with the MU02 firmware version and could as with the Crucial BX200 480GB SSD determine slightly performance differences. As Crucial has made improvements in the reliability and stability, we would recommend to install this latest firmware.
The read performance of the Crucial BX200 960 GB SSDs are as with the Crucial BX200 480GB SSD in the green zone. Contrary to the Crucial BX200 480GB SSD, the SLC write cache is with 12 GB twice as large and even the DDR3 Cache is with 1GB instead of 512MB twice as high. Mainly the SLC Cache is very important at this SSD with TLC NAND, because the write performance of the SLC flash is much faster than the TLC flash.
If you like to write up to 12GB in one go, this Crucial 1TB BX200 is a good choice, but who regularly like to write large data with more than 12 GB in a single pass on the SSD, should invest more money and prefer the Crucial BX100 1TB SSD or better the Crucial MX200 1TB SSD, which offers higher transfer rates and more usable capacity as well as an internal 256-bit AES encryption and a higher reliability.
Like the Crucial BX200 480GB SSD TRIM, ECC, Active Garbage Collection, SMART, Device Sleep Extreme Low Power Mode and even thermal monitoring are supported. More high end features such as 256-bit AES Encryption, TCG Opal 2.0, IEEE-1667, Microsoft eDrive compatibility, RAIN, Power Loss Protection and four layers exclusive data defense are not supported.
All in all this Crucial BX200 1 TB SSD by the double large cache is preferred to the smaller Crucial BX200 types, because the larger cache of 1 TB BX200 reliably absorbs the slower performance of the TLC flash, that the cheaper TLC is just little or even not slower in everyday Windows applications.
Discuss in our forum and share experiences about the Crucial BX200 …
Here you can buy the Crucial BX200 SSD …
Read on in the hardware test area with several hardware reviews …