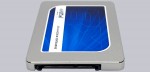 Today we are testing the latest development from Micron and this is the Crucial BX300 480GB SSD, which with the next generation 3D MLC NAND will become a price breaker with high performance in the entry-level segment and will even be offered as a small 120GB as well as a BX300 240GB SSD. So much in advance: It was a success!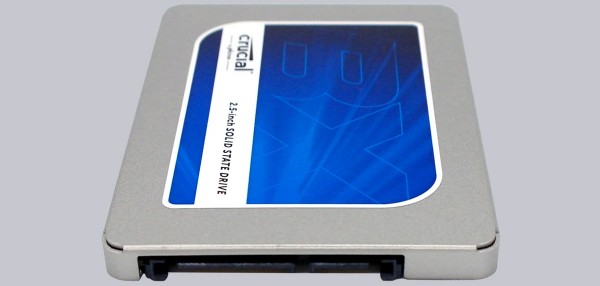 Thanks for the support …
Many thanks for the support with the Crucial BX300 480 GB SSD by the manufacturer Crucial.
The Crucial BX300 480 GB SATA3 2.5″ SSD CT480BX300SSD1 has at review date a price of approx. 150 Euro and is also available in the Crucial shop.
The Crucial BX300 SSD series currently includes the following models:
SATA SSD: Crucial BX300 120GB CT120BX300SSD1,240GB CT240BX300SSD1 and 480GB CT480BX300SSD1
Here you can buy the Crucial BX300 SSD at a reasonable price.
The delivery of the Crucial CT480BX300SSD1 SSD …
The box is well-known, the contents are new! The Crucial BX300 480GB SSD is securely packed in this box.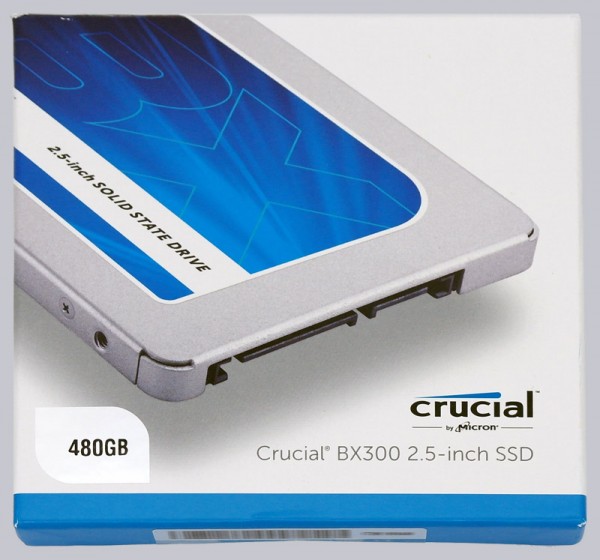 That is contained in the delivery …
After opening the box, the 2.5″ SSD appears. Under the SSD and under the black plastic holder there are some Crucial accessories.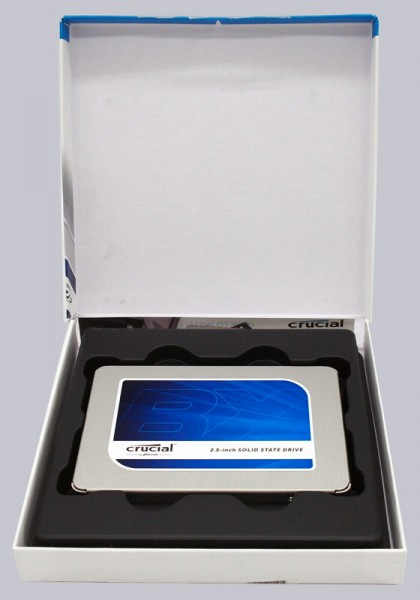 See the complete Crucial BX300 480GB SSD accessories: a 7mm to 9.5mm adapter, an installation sheet and an Acronis True Image HD Software Activation Key. Acronis True Image HD software allows you to back up and restore hard disks and SSDs, as well as copy Windows from a hard disk or other SSD to the new SSD and migrate with the correct SSD alignment. In the forum we also published SSD instructions to copy SSD with free software, but the Acronis software makes it even easier.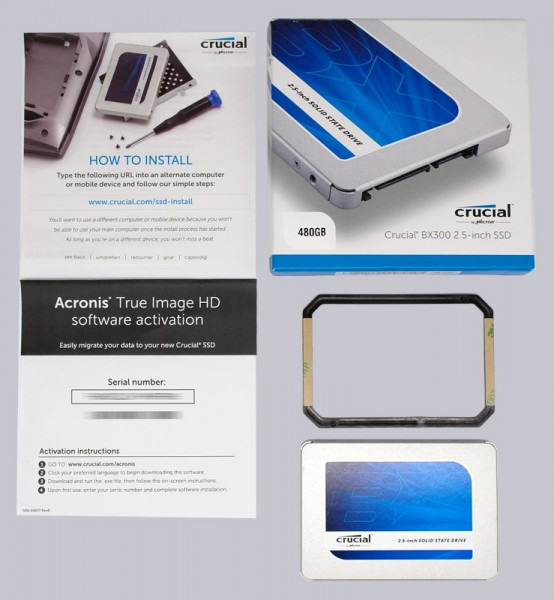 Crucial BX300 480 GB technical data …