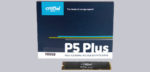 Result and general impression …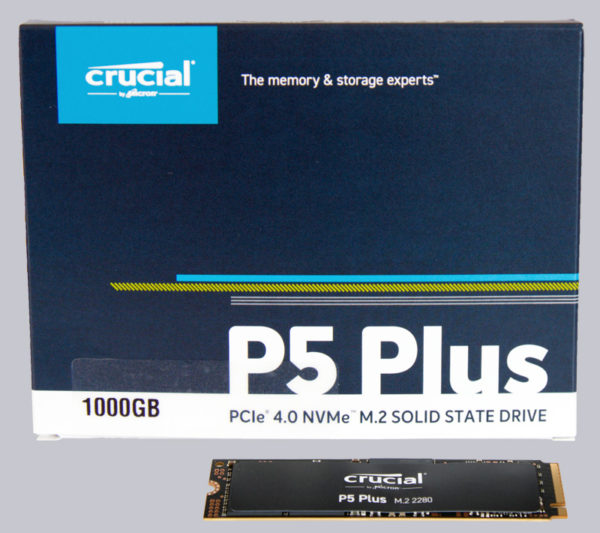 Rarely do we have products in the OCinside.de test editorial team that we can find practically nothing wrong with. The Crucial P5 Plus M.2 PCIe 4.0 NVMe SSD is without a doubt one of them!
No matter through which benchmark we chased the SSD, it was able to shine everywhere. Both in sequential read/write rates or many, parallel 4K accesses, in every area the P5 Plus delivers fabulous results. Crucial's P5 Plus is clearly the fastest M.2 NVMe SSD, and the Crucial SSD does not need to shy away from a comparison with the competition.
We almost did not expect the P5 Plus SSD to increase its speed even more compared to the predecessor P5. It is all the more pleasing that the prices have not increased compared to the predecessors, but have even been slightly reduced.
Crucial could only improve the issue of sustainability and reduce the packaging further. However, this is just as true for all market companions, if not even more so.
The many integrated protection mechanisms, the 5-year warranty and the fact that the main components come from Crucial's own production additionally give a feeling of security when buying a P5 Plus NVMe SSD from Crucial.
With this extremely high performance, the Crucial P5 Plus receives our OCinside.de Overclocking Dream Award.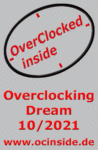 With a little luck, you can win a Crucial P5 Plus 1TB SSD here!
Discuss in our forum and share experiences about the die Crucial M.2 P5 Plus …
Here you can order the Crucial P5 Plus SSD …
Read on in the hardware test area with several hardware reviews …