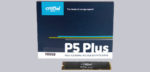 Layout, design and features …
In order not to miss any detail, we have created a 360° view of the fast Crucial P5 Plus SSD.

The front of the Crucial P5 Plus M.2 NVMe SSD is largely covered with an ordinary sticker made of plastic. Crucial has decided not to use aluminum or copper foil for this. Whether that is relevant for heat dissipation in this SSD, we will look at separately later. The size code "2280" means that the SSD is 22mm wide and 80mm long. This corresponds to the most common size on the market.


There are no electronic components on the back of the SSD. Only a few more stickers with product labels can be seen.


Let's now look at the individual components of the SSD in detail. We carefully pull off the front sticker and see what is hidden behind it.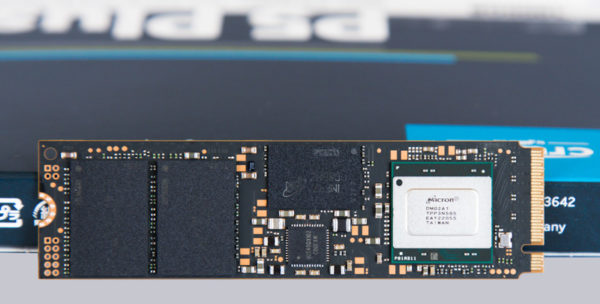 Controller Chip …
The controller is the heart of an SSD. It communicates with the CPU via the mainboard and determines where the data is stored in the memory chip. The faster the controller chip can process data, the better the NAND memory can be used. The fastest memory chips on the SSD are of no use if the controller cannot process the incoming and outgoing data fast enough. Crucial uses a chip from Micron developed in the same group as the controller. Its description is
DM02A1
. Of course, the corresponding firmware is also a proprietary development and contains all important functions. Among other things, this naturally includes temperature monitoring and wear regulation of the memory cells so that the SSD also lasts for a long time.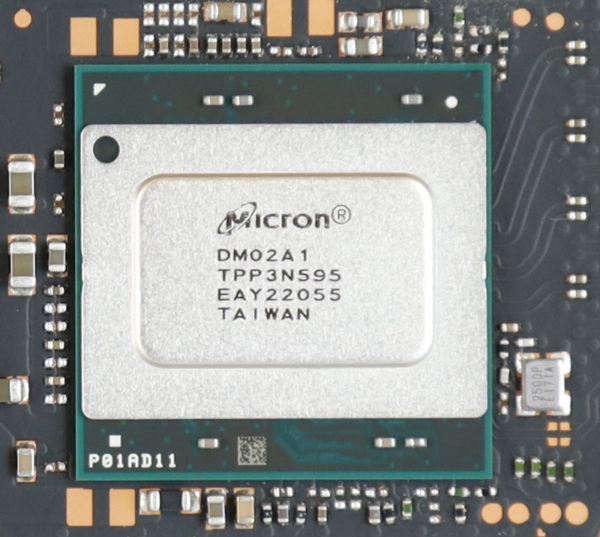 The controller is supported by a
DDR4 cache
with the description IMF 47 D8BMZ, which also comes from Micron.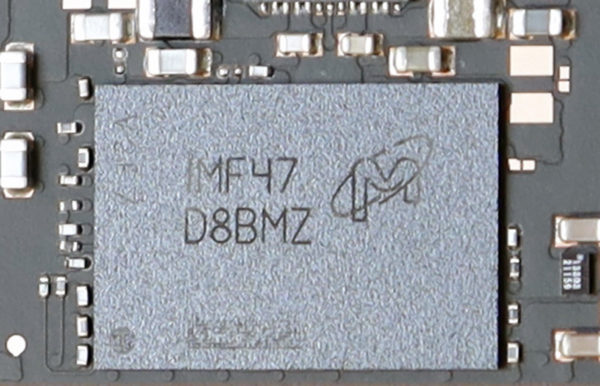 Finally, the data is stored in two
Micron 176 layer TLC NAND memory chips
with the description INE22 NYI24. We have already explained the differences between QLC, TLC, SLC and MLC extensively in Windows Practical testing of the Crucial BX200 SSD, for example.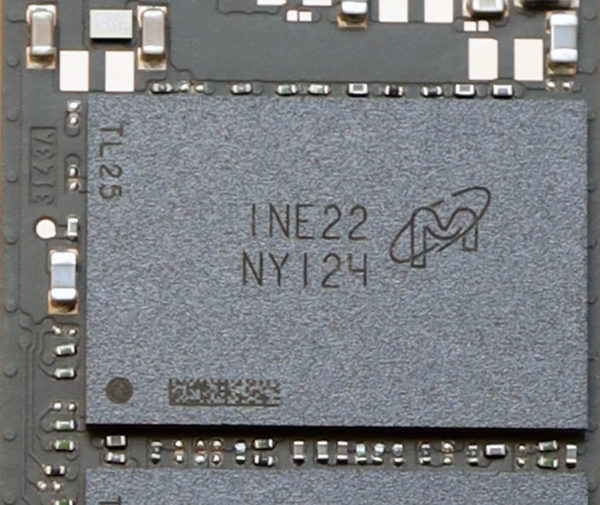 The last prominent component on the board is most likely a power controller. However, we could not make out the exact specification.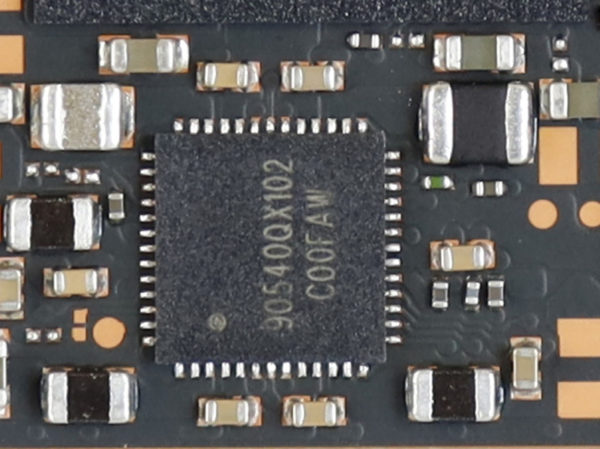 Recently, we have noticed more and more that OEMs have repeatedly replaced core components in the course of the manufacturing period of their SSDs. This sometimes led to very different performance of products that were actually identical in construction. This component exchange was not obvious to the customer. However, since Crucial only uses in-house components for the main components of its SSDs, it can be assumed in this case that they will hardly be fundamentally changed during the manufacturing period. However, there is no guarantee for the future.
Crucial P5 Plus 1TB M.2 NVMe SSD Practical testing …