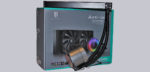 Layout, design and features …
Unpacked, the AIO water cooling initially presents itself as usual: cooler, hose, radiator, everything there 🙂 The sleeved hose is perhaps a touch shorter at 38cm than other AIOs and the cooler is unusually high.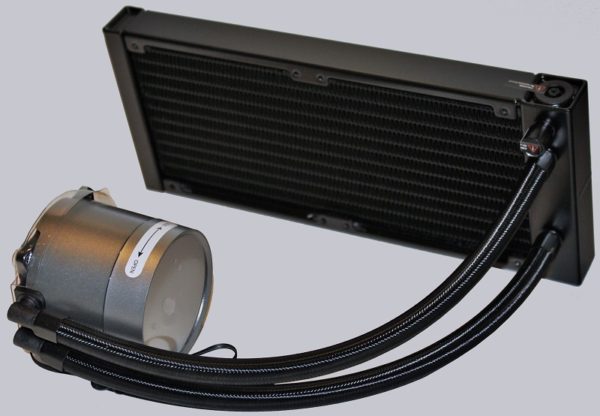 Of course, this is partly due to the aRGB lighting including a mirrored cover. The circumferential edge between the lid and the cooler is also illuminated.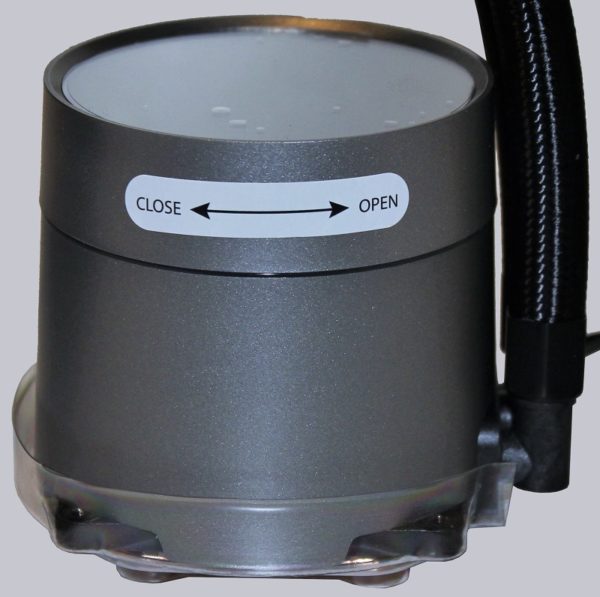 As the sticker suggests, the lid can be unscrewed. Underneath the mirror plate with the Deepcool logo appears. This can be rotated if necessary or you can design your own with the second blank mirror plate, e.g. with the ocinside.de logo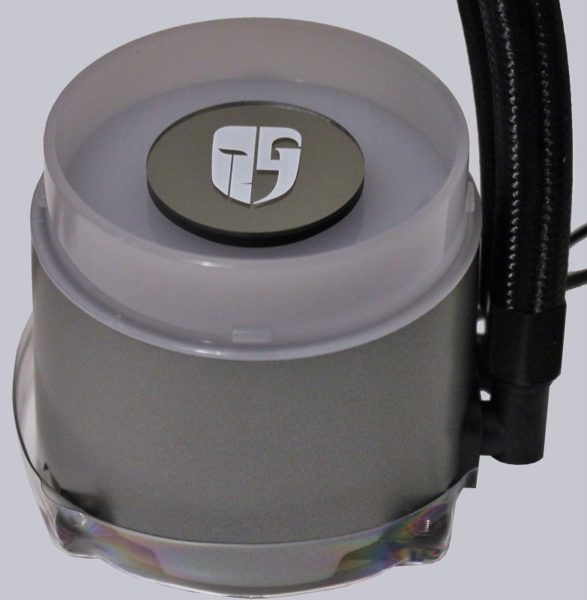 Incidentally, the cooler or the pump is not controlled via a 4-pin PWM connection, but via a 3-pin connection. The aRGB lighting is connected via a 3-pin connector, but there is also an adapter for the quasi 4-pin connector (1 pin is omitted) on the motherboard.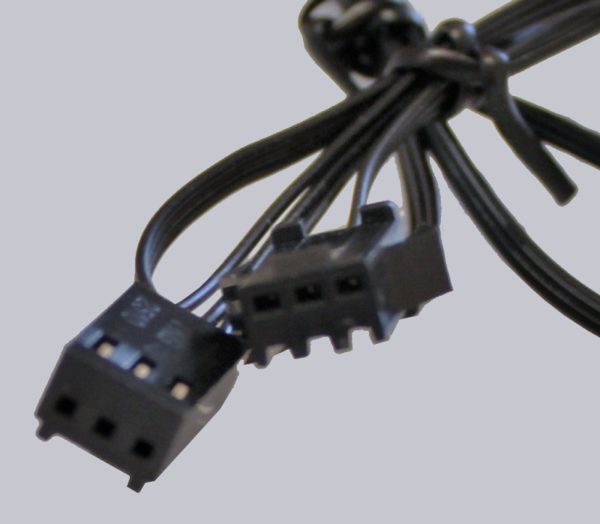 The cooler underside is provided with thermal paste from the factory and protected by a plastic cover. Unfortunately, Deepcool does not add any further thermal paste, so that a new paste must be purchased when reassembling.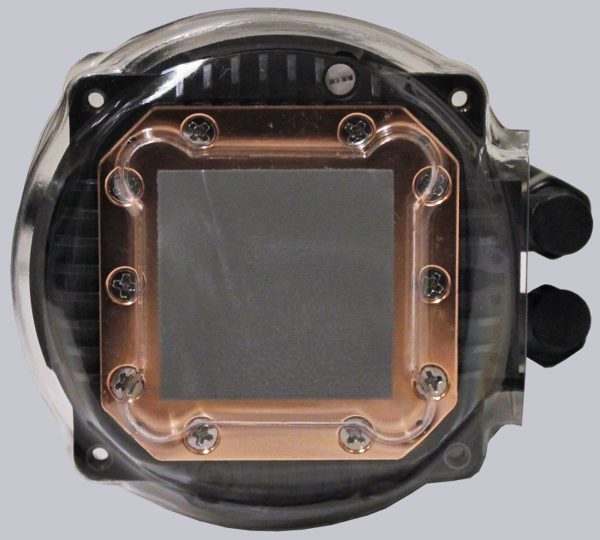 We were only able to inspect the cooler floor after the test due to the previously applied thermal paste and therefore apologize for the fine scratches. Apart from that, the radiator floor is not mirror-polished, but nice and smooth. In terms of size, it is also well suited for thread rippers.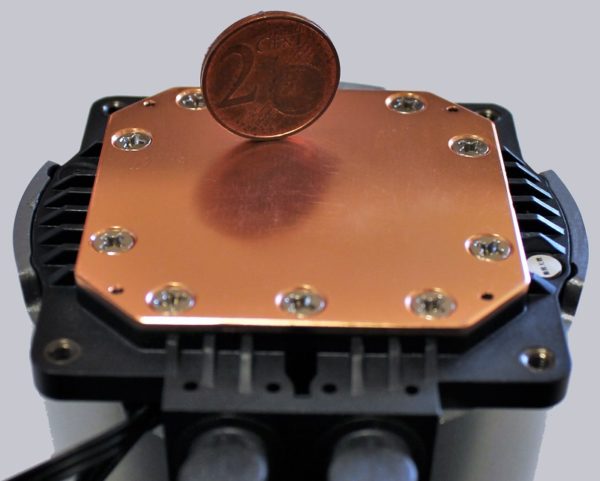 The aluminum radiator is simply black. In contrast to many other AIO radiators, the edges are rather angular, which gives it a solid appearance.


In addition to the connections, we also find the filling plug and the pressure compensation valve of the anti-leak technology. Please do not open both, otherwise the guarantee is void.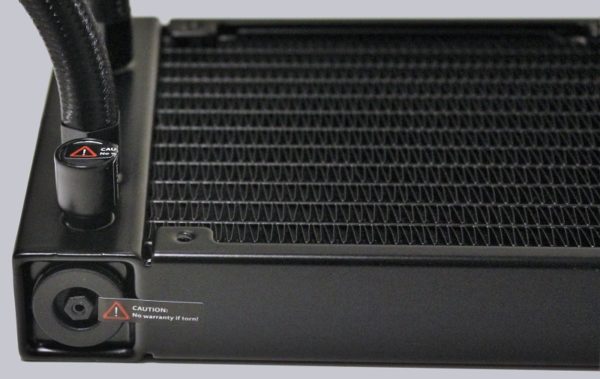 The pressure-optimized fans are also plain black and have decoupling rubber elements in the corners. But the Castle AIO water cooling is available alternatively with aRGB fans.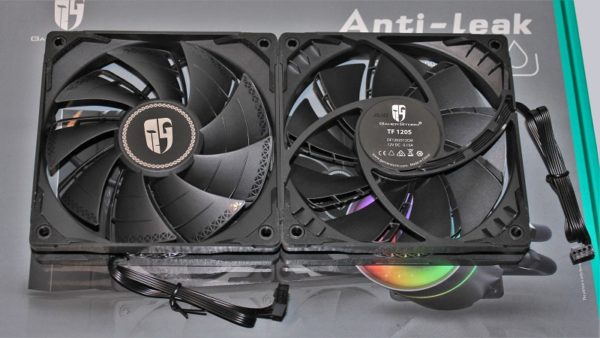 The fans are quickly installed with the enclosed screws.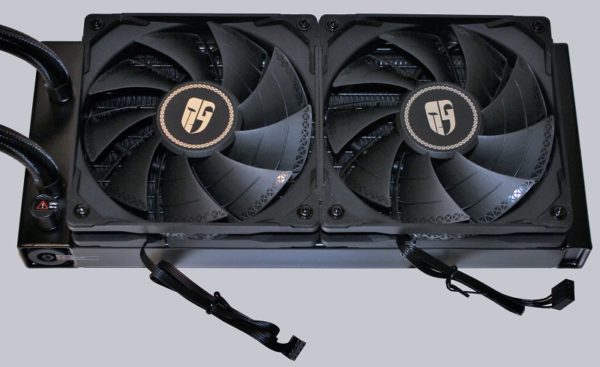 Deepcool Castle 240EX Installation …