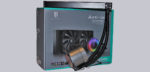 Conclusion and overall impression …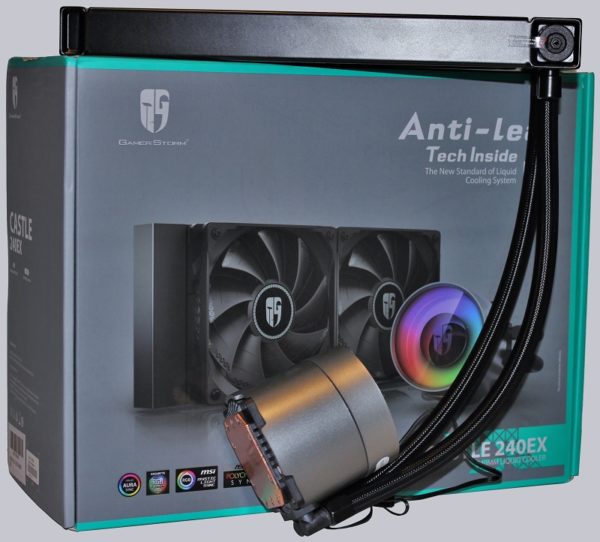 We really like the Deepcool Castle 240EX. It convinced us with an above-average cooling performance for 240mm AIOs and very well tuned fans.
In addition, the mirrored aRGB look is really pretty to look at and even with the simple controller, a suitable mode should be found for every taste. In addition, if you want, you can also place your individually created logo in the cooler – great!
And if you like it even more colorful, you can choose the variant with aRGB fans
The only small point of criticism: Deepcool would have liked to add thermal grease.
Otherwise it's an excellent all-round package that Deepcool has tied up here. The price is fair for what is offered and in comparison with other competitors.
What we have to leave unrated is the anti-leak technology. Everything was tight in our test, but so far we have not had any leaky AIO. But as always: have better than need 😉
Tip: In the interactive Fit for Fan guide you can virtually fit coolers onto different motherboards and listen to many – the Castle 240EX will be included in the next update.
For a comparison with other coolers, take a look at our CPU cooler chart 2018 on the Intel Core i5 PC and the CPU cooler chart 2018, tested on an AMD AM4 PC system. Here is also the CPU cooler chart 2016 on the Intel Core i5 PC and the CPU-cooler comparison 2016, tested on an Intel Core i7 PC. And here is the previous CPU cooler chart with CPU cooler before 2016. A direct comparison to our previously tested coolers is however not possible here, since the test system has changed fundamentally in the meantime.
Discuss in our forum and share experiences about the Deepcool Castle 240EX …
Here you can buy the Deepcool Castle 240EX water cooling.
Read on in the hardware test area with several hardware reviews …