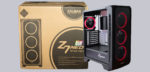 The Korean manufacturer Zalman has been producing various PC accessories for 20 years now. They became known for their powerful CPU cooling solutions and now they offer a wide range of external USB cases, power supplies, keyboards, coolers and many other components. This time we will focus on the low-priced midi tower case Z7 Neo, which offers two real glass panels and four RGB fans including the corresponding controller despite its low price. What other clever features are hidden in the case is revealed in the following review.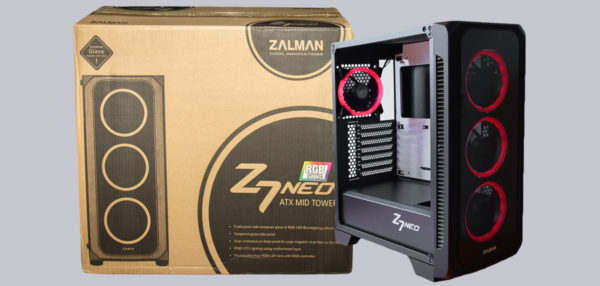 Thanks for the support …
Many thanks for the support to Daniel and the Manufacturer Zalman.
The Zalman Z7 Neo Mid-Tower has at review date a price of approx. 70 Euro.
Here you can order the Zalman Z7 Neo.
The delivery of the Zalman Z7 Neo PC case …
The Zalman Z7 Neo Mid-Tower case comes in a discreetly printed cardboard box, on which only the RGB SYNC logo stands out in colour. Furthermore, the two real glass panels and the four RGB fans are mentioned in text form.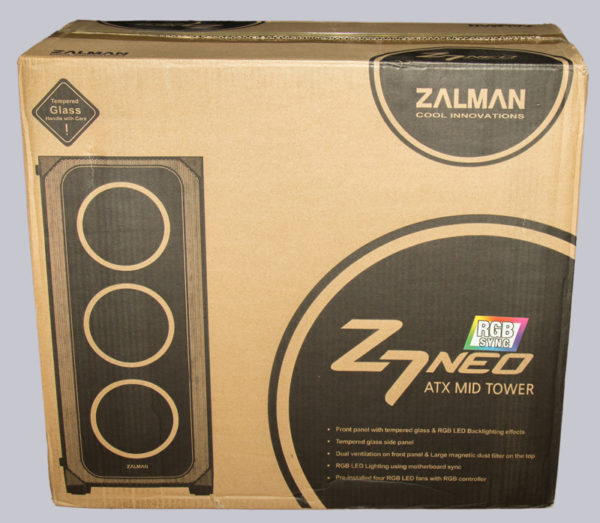 The two polystyrene elements, which enclose the foil-wrapped case in the cardboard box, did a good job during transport, as they were both broken and obviously had to take some damage during transport. Nevertheless, the case arrived at our premises completely undamaged. On the following photo the protective foil of the case was already removed.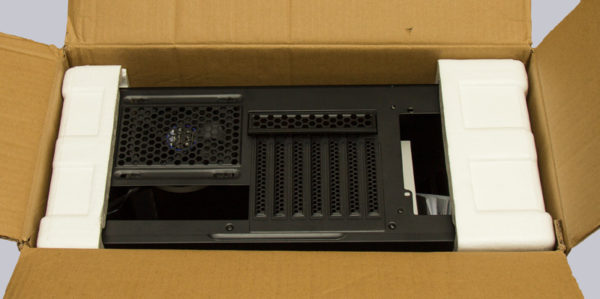 Zalman Z7 Neo Accessories …
Inside the Z7 Neo there was a detailed user manual as well as a small package including small parts.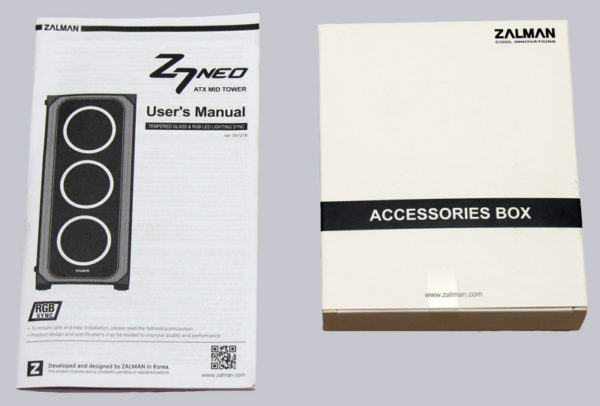 The following accessories were included in the package:
– complete screw set for fixing PC components
– 3x additional motherboard stand-offs
– 5x black cable ties
– 2x additional PCI slot covers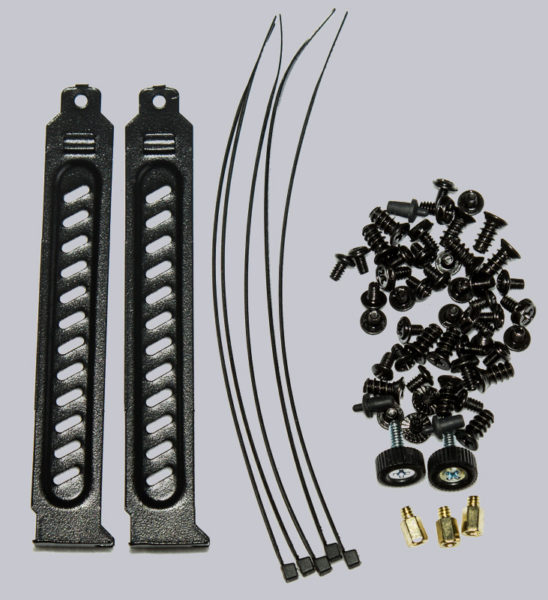 Next, let's look at The technical data.
Zalman Z7 Neo Mid-Tower technical specifications …