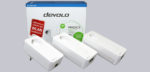 Layout, design and features …
The design of the devolo Magic 2 WiFi next and devolo Magic 2 LAN powerline adapters is a simple white without a lot of frills, so that an inexperienced eye could mistake the adapters for a timer or wireless socket from devolo. The small lettering next to the large devolo logo and the LAN connection at the bottom, of course, tell us immediately what we have in front of us. In addition, the front of both devolo WiFi next adapters has an illuminated home and WLAN button and a small hole on the underside as a reset button. The LAN adapter also has a pairing reset button on the side.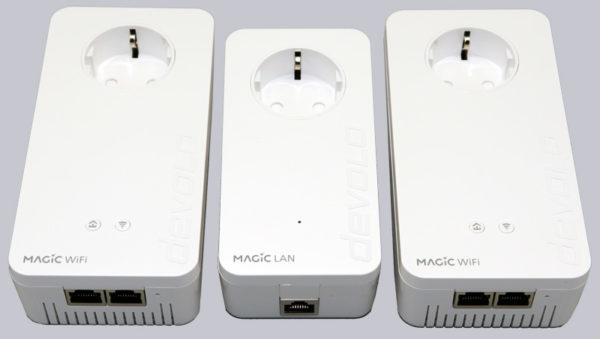 The back shows us the WiFi key or security ID, MAC address, article number, serial number, mains voltage and the maximum load capacity of the sockets.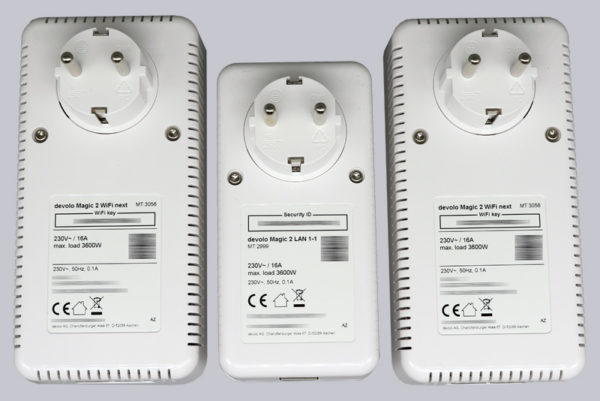 That's it with regard to the external features, let's now move on to the setup of the devolo Power Line Communication short PLC adapter.
devolo Powerline Adapter Magic 2 WiFi next Setup and settings …