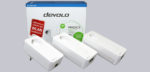 Result and general impression …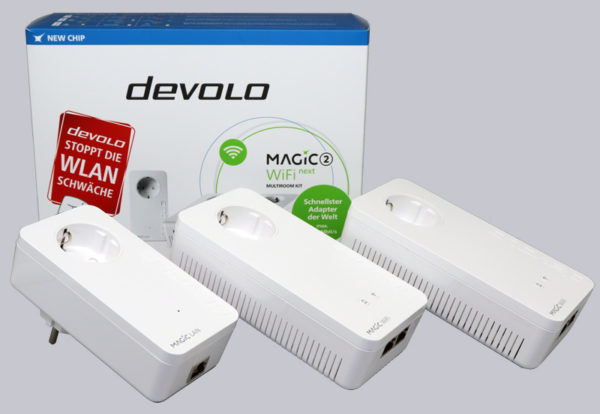 The devolo Magic 2 WiFi next Multiroom Kit does not achieve new speed records in our test environment, but it can score with a variety of fast connection options and an intuitive software!
Fastest adapter in the world? We would not sign it that way! Because practical tests have also shown that in reality you cannot reach the high transmission rates of a Gigabit network via the power line or WLAN, even if some glossy cardboard sometimes promises more and suggests extreme performance beyond 2000 Mbit/s.
But the powerline or WiFi standard used offers high performance, and with the 3-set devolo provides an excellent basis for communication via WLAN, LAN and powerline from PC to PC or from PC to NAS or from smartphone to NAS or from tablet to router or various other devices such as TV, LAN/WLAN printer and much more. In our measurements, we were able to use the devolo Magic 2 WiFi next Multiroom Kit to achieve enough power for full DSL 100 speed in almost all constellations, even with unfavourable power line sub-distribution.
Very helpful with the devolo Magic 2 set is the simple setup and seamless integration via mesh using a current mesh-compatible WLAN router. The adapters can also be purchased separately and a smaller PowerLAN starter set with two adapters is also available.
With this innovative combination of fast powerline, LAN and WLAN, the devolo Magic 2 WiFi next Multiroom Kit receives our OCinside.de Innovation Award 09/2020!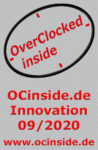 Discuss in our forum and share experiences about the devolo Magic 2 Kit …
Here you can order the devolo Magic 2 WiFi next Powerline at a reasonable price.
Read on in the hardware test area with several hardware reviews …