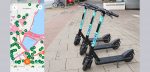 Result and general impression …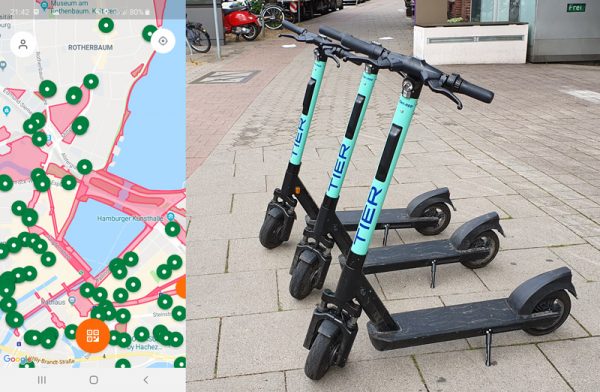 We tested in the E-Scooter review with Circ, Lime, Tier and Voi four large E-Scooter Sharing providers and could collect some experiences. An hour drive for approx. 13 euro, there are certainly more favorable vehicles. On the other hand there is a lot of driving fun and above all a flexible mobility, because you can rent the E-scooter at one position and park it at a completely different place. Thus one can realize short journeys already for a few euros and does not have to worry about a parking lot with the car.
Nevertheless we made some negative experiences in the test. So a rental scooter couldn't be parked, because the app didn't accept the correct parking place and you were annoyed by some cyclists on the E-Scooter, because now for example in Hamburg a lot of E-Scooter drivers are quickly on the bike paths. Also we noticed the partly very idiosyncratically parked E-Scooters. Here we would like the providers to agree on a good network of fixed parking spaces in order to relieve annoyed pedestrians, shop owners and residents.
But we think that you have to get used to the new e-scooters a little first and can improve the current mobility in the cities by respectful interaction between e-scooter drivers and all other road users. If even more diverse payment methods are added, such as payment by Apple or Google Play credit, by NFC or for daily journeys by direct debit with all providers, acceptance should increase even more.
One thing has definitely become clear in practical testing:
All in all, e-scooter driving is fun and extends mobility!
Apropos, we would also like to announce our favorite from the Practical testing in Hamburg: Although the choice is relatively difficult for us, we liked the "Tier" best. Two handbrakes, PayPal payment and a very easy-to-read display convinced us. With Lime, on the other hand, we liked the possible cost limit through the prepaid wallet, where you can deposit a credit of 5, 10 or 20 euros with the provider Lime and optionally specify the automatic debit on request. In addition to the two handbrakes from Circ with the drink holder in addition to a smartphone holder, the scooter sharing provider Circ was able to get a plus point. However, Circ and Voi on Android devices currently still insist on a credit card as the only means of payment, which hopefully will soon be extended to other payment methods.
Surely one or two OCinside.de readers will have asked themselves why we are dealing with the electric vehicle issue at all. There are several reasons for this – first of all we are interested in technical novelties of any kind and last year we already had a Hoverboard Review in the OCinside.de Summer Special. On the other hand, after some experiences with Segway, Hoverboard & Co., we wanted to get an idea of the new E-Scooter mobility in the cities ourselves and clarify open questions with a comprehensive report including a small video.
Overclock E-Scooter …
And last but not least you could even overclock the electric scooters … if you don't want to disassemble them for tuning, you can simply drive downhill to overclock the electric scooter 😀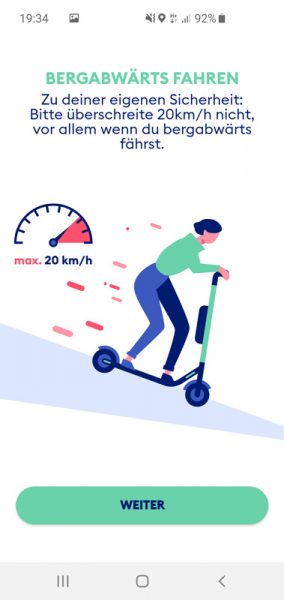 Discuss in our forum and share experiences about the E-Scooter review …
Here you can buy E-Scooters at a good price.
Read on in the hardware test area with several hardware reviews …