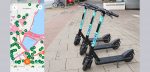 E-Scooter Apps …
The apps of the different providers are very similar. First you download the app from the Apple App Store or the Google Android Play Store. The size of the app for Circ, Lime, Tier and Voi in Android is between 9 MB and 30 MB, but you can download it in advance from the WLAN. In Apple iOS the download is much bigger.
Circ requires 23 MB download with Android.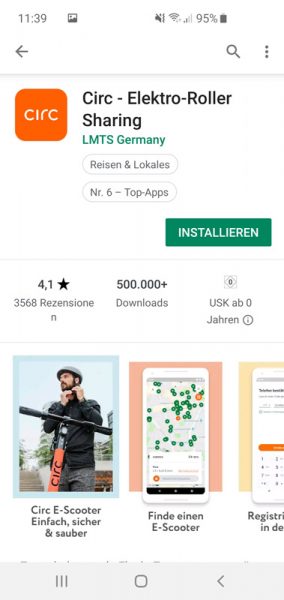 Lime requires 10 MB download with Android.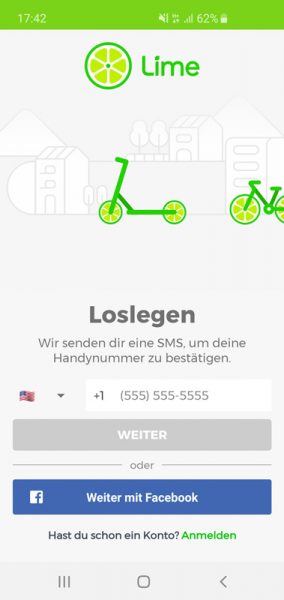 Tier requires 9 MB download with Android.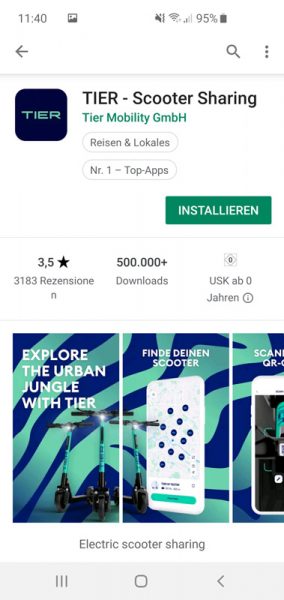 Voi requires 30 MB download with Android.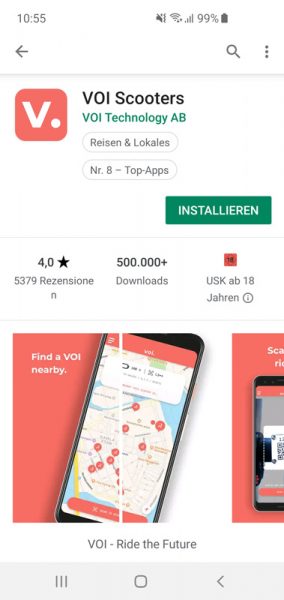 Now it's time to set up the E-Scooter App. GPS positioning must be switched on so that the providers can query the exact location and later also display the location of the next free e-scooter.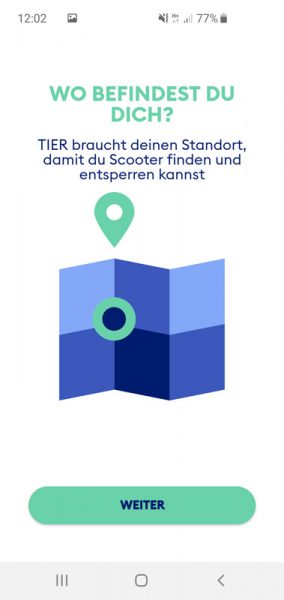 An active internet connection is of course also necessary and Voi would like to switch on Bluetooth in addition.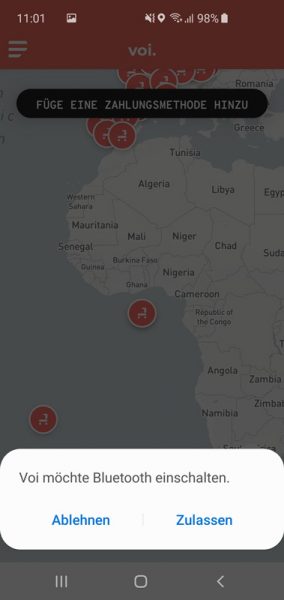 First, the providers ask for personal data such as name, mail address and mobile phone number.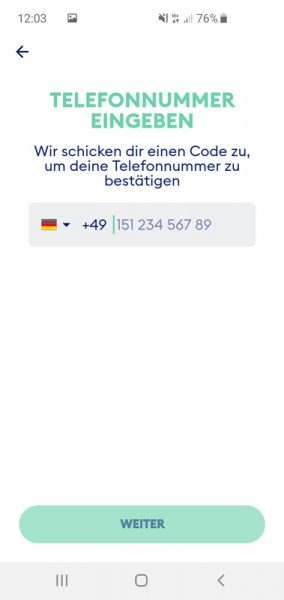 Then you receive an SMS with a code to identify the user safely.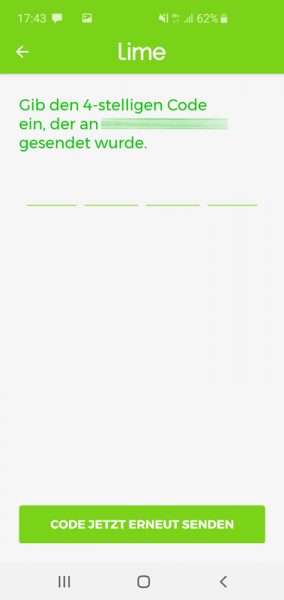 Last but not least, payment methods are queried. This is where the wheat separates from the chaff, because not every German has a credit card and not everyone wants to enter their credit card details online.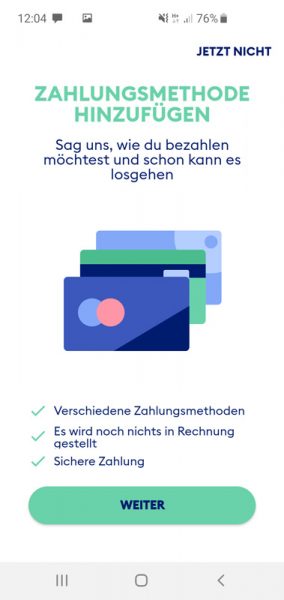 Circ and Voi currently only offer credit card payment in Android.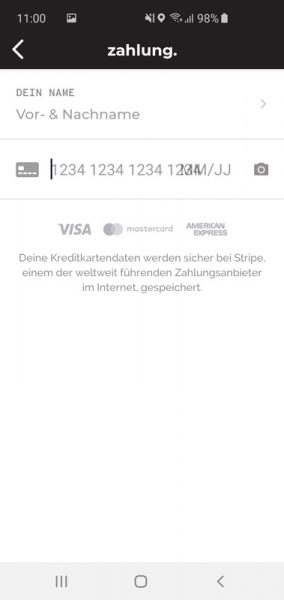 Lime and Tier, on the other hand, allow the user to additionally pay via Paypal. Whereby you first load a wallet at Lime and thus specify a maximum amount in advance. By the preload function with Lime one receives thus more or less E-Scooter prepaid rates, at larger amounts even with discount. In the case of Tier, the respective amount is automatically debited from the PayPal account directly after the journey. Thus there is no direct possibility to limit the costs in advance!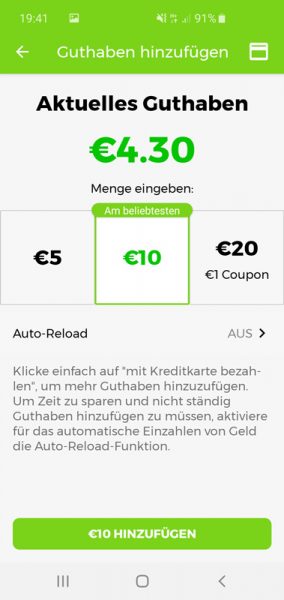 Per Smartphone and/or per mobile phone number one could drive unfortunately only one E-Scooter. If you want to drive several E-scooters with one mobile phone number, you can combine the providers.
Altogether all E-Scooter Apps were very easy to install, intuitive to use and showed reliably the locations of the electric scooters. Only when parking the Lime E-Scooter we could not park the E-Scooter at several positions, although they parked previously there and displayed on the map as a possible parking space. The areas should have a little more flexibility to compensate for GPS inaccuracies, if the user is certain that the parking location is correct and the location is not in the prohibited zone.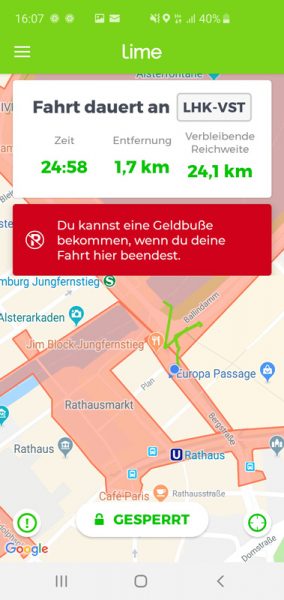 But let's finally get to the E-Scooter Sharing Practical testing …