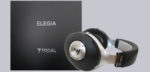 Layout, design and features …
The elegant element of the headband and the two-tone upholstery blend very harmoniously into the overall impression.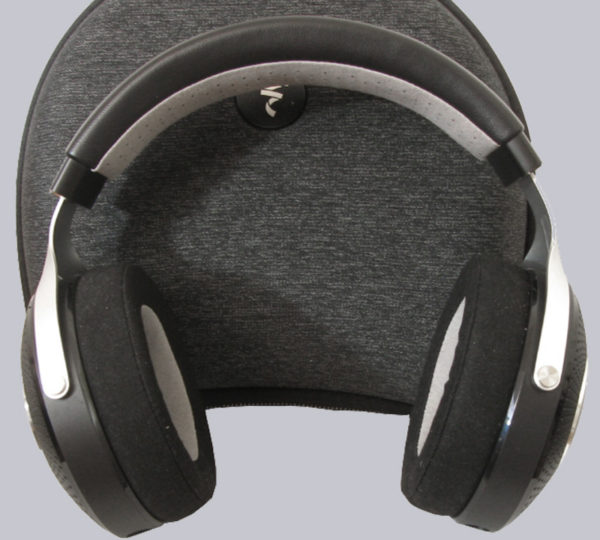 Most surfaces have been kept classically black and thus inconspicuous. Thus, the Elegia looks like a very "grown-up" headphone that is not colorful, but above all restrained and stable with an interesting pattern.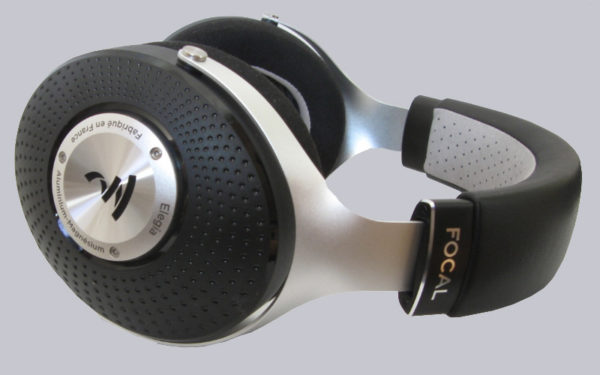 The headband in particular represents Focal's way of working. On the one hand, it is particularly sturdy and thick, but on the other hand, it is soft enough to provide the necessary comfort and not be noticeable after prolonged use. On the other hand, the contact pressure under the ear cups is quite concise.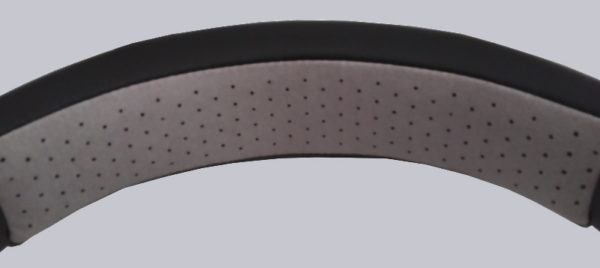 Without a doubt, the side view offers the most unusual sight, which reveals the triple-screwed logo and the surface that is reminiscent of a golf ball. This design element does not exist a second time – neither at Focal, nor at other manufacturers. Certainly, some users might appreciate a more puristic side view, since the brand name and technology stand out a bit as lettering.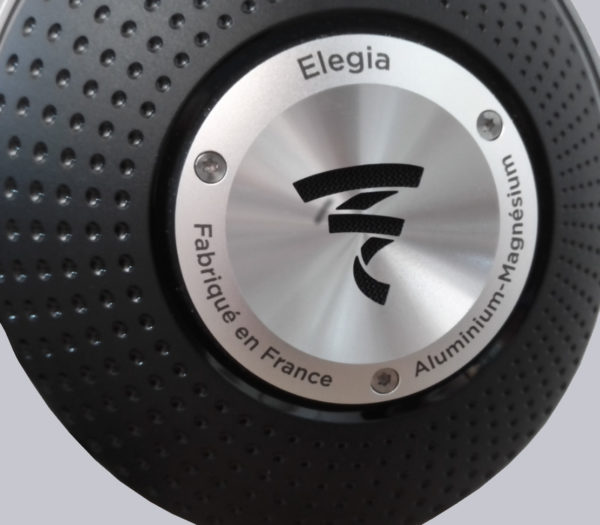 Driver …
A stable grille structure protects the driver behind it. The surrounding padding material is very soft and comfortable to wear, especially since it covers the ear cups all around to provide the necessary bass pressure and shielding to the outside.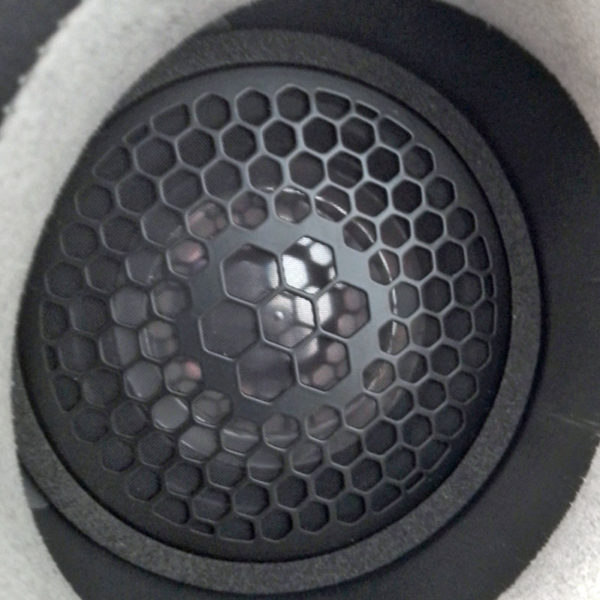 The ear never touches the coated metal grille inside. The driver is not positioned in the center of the ear canal, but is slightly offset to the front, so that the impression of a semi-frontal sound is created.
Despite the certainly unique choice of material, the driver belongs to the "dynamic" category. Besides this "classic" design, the very transparent electrostats such as from Stax and magnetostats such as from Audeze are among the possible types. Apart from that, the "marketing factor" should be considered and not every new technology should automatically be called better. For example, magnetostats often offer a very sober presentation with only a few harmonic harmonics, but they just as often lack "liveliness", which is why the upgraded old variant at Focal does not have to be better or worse. It depends on the specific application and one's own preference where the dynamic driver scores.
Weight …
In total, the comparatively high weight results from the fact that the headband is made of solid metal, unlike other models. The same applies to the emblem with the brand logo on both sides.
Connection cable …
The included cable is with 1.2 m sufficiently dimensioned to carry the connected cell phone in the trouser pocket or to connect the headphones to a suitable amplifier, which in turn is plugged into an audio source with an RCA or USB cable. For longer distances, the cable would have to be replaced accordingly with an individual solution.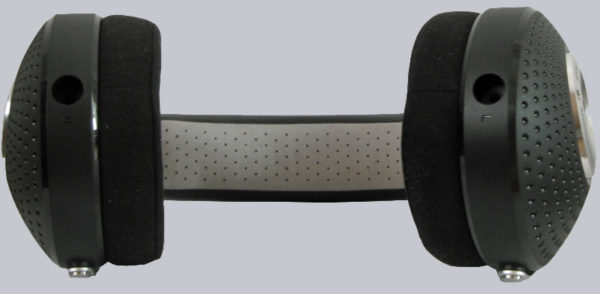 Focal Elegia Practical testing with the sonic aspects …