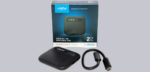 Today we take a look at the Crucial X6 Portable 2TB, a handy USB-C SSD on OCinside.de, test it with some benchmarks and check the SSD practically in Windows 11. The portable X6 SSD is available from 500GB over 1TB, 2TB up to 4TB capacity!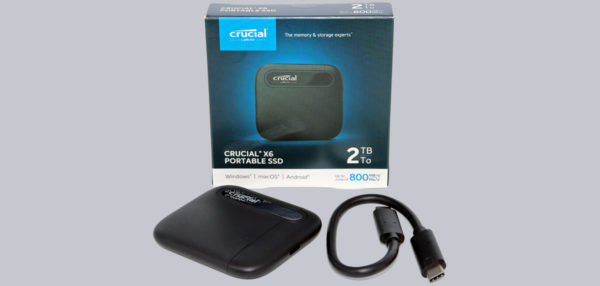 Thanks for the support …
Thanks for the support to the manufacturer Crucial.
The Crucial X6 2TB Portable SSD CT2000X6SSD9 has at review date a price of approx. 175 Euro (07/2022) and is also available in the Crucial Store.
The Crucial X6 USB 3.2 Gen2 SSD series currently includes the following models:
Crucial X6 Portable SSD 500GB CT500X6SSD9, Crucial X6 Portable SSD 1TB CT1000X6SSD9, die getestete Crucial X6 Portable SSD 2TB CT2000X6SSD9 and the Crucial X6 Portable SSD 4TB CT4000X6SSD9.
The read and write values are specified with different performance depending on the SSD capacity. The smallest X6 500GB SSD is listed with up to 540MB/s read performance, while the larger Crucial X6 1TB, 2TB and 4TB variants are listed with up to 800MB/s read performance, and in reality these also vary significantly within these capacities.
Here you can order the Crucial X6 SSD online.
The delivery of the Crucial CT2000X6SSD9 SSD …
Like the current Crucial P5 and Crucial P5 Plus M.2 NVMe SSDs, the Crucial X6 2TB Portable SSD was packaged in a small cardboard box and shows both the capacity and the maximum possible speed of the interface on the front.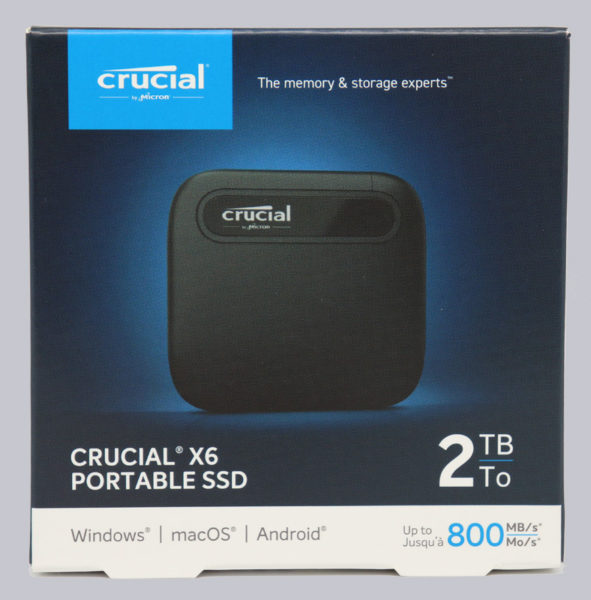 The left side shows the contents and the warranty period, which is indicated with a limited warranty of 3 years.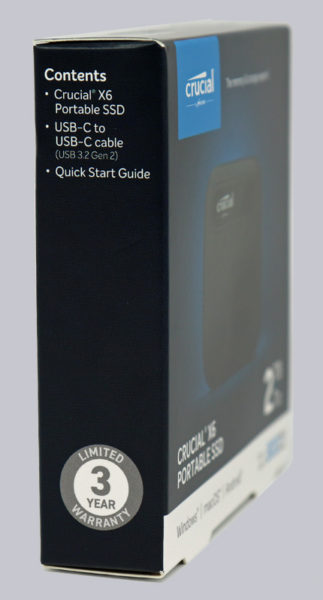 On the right, we see the supported operating systems. Windows 11 is not yet listed here, but Windows 10, Windows 8.1, macOS and Android are without version information.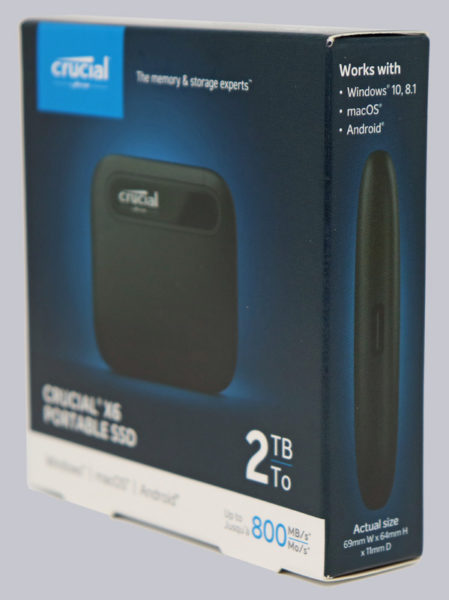 However, the back is not quite as interesting this time, since no further technical data is listed there. Instead, it shows a few application areas, the barcode and the link to the support page.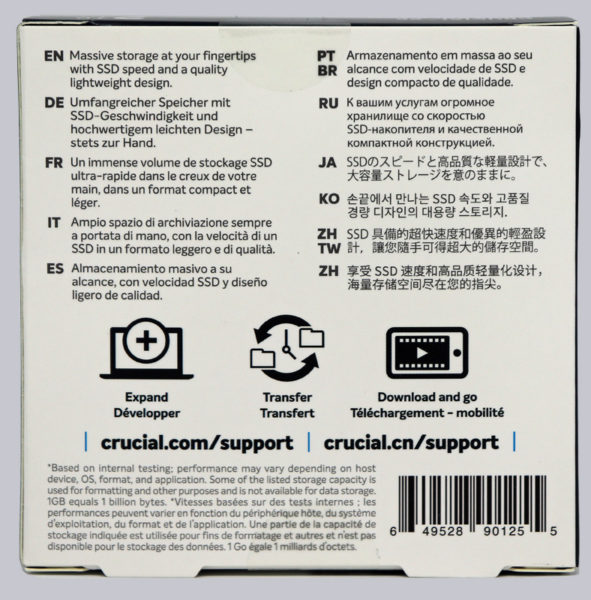 This is included in the delivery package …
Inside the box is a blister pack containing a small leaflet, an USB-C to USB-C cable and of course the SSD. We also received an Crucial USB-C to USB-A adapter, which can be ordered optionally.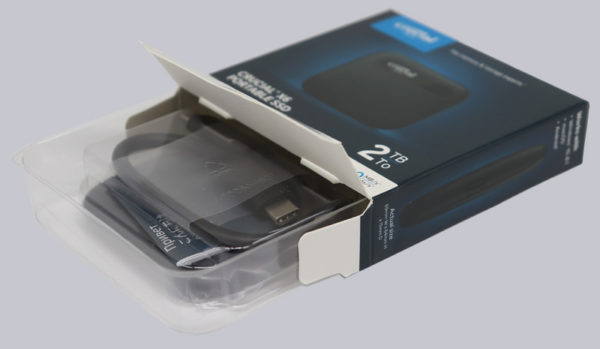 Crucial X6 2TB USB 3.2 Gen2 technical specifications …