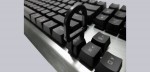 Field test …
The N Key Rollover does impeccably it's service, so it was not possible to move one or more keys to failure (tested with Aqua's KeyTest).
The Hermes P1 RGB offers a wide range of background lighting options. The lighting can be moved over the keyboard in a wave pattern. Color and speed can be adjusted in any mode. The control of the lighting function is carried out via keyboard combination or via GUI. It is also possible to program 2 macros, which are later triggered in conjunction with the FN key.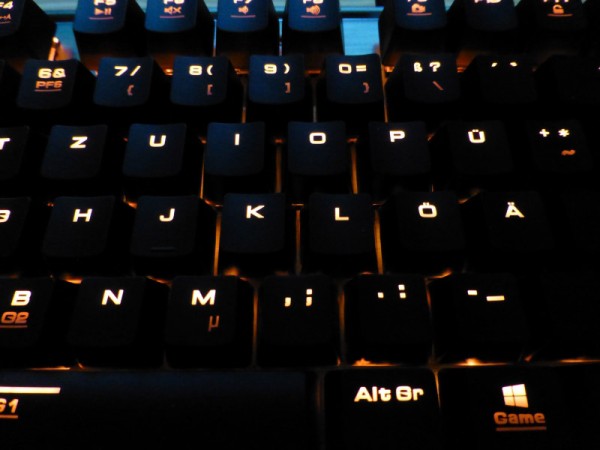 A nice feature for all left-handed people or those who like to use the arrow keys is the possibility to place the keys WASD on the arrow keys. Pressing FN + F4 is sufficient and the arrow keys become WASD.
Media buttons are also available and can be activated with the FN key like all other functions. This allows the Mediaplayer to be controlled or the volume adjusted.
Software …
The Gamdias Hermes P1 RGB also offers a graphical interface, which we now look more closely at …
Because the keyboard is not delivered with a disc, the latest version must be downloaded from the Gamdias.com website.
After the installation, the software opens in a slightly transparent look.
The menu can be found in the left navigation bar. This includes the settings of the buttons, macros, light control, audio, timers and update settings. In the right navigation bar we see the profile in which we are. Up to 6 profiles can be stored, which can also be assigned to 3 programs. For example, Teamspeak and Steam can be started automatically when switching to a previously configured game profile. Pressing FN + 1 (to 6) selects the corresponding profile.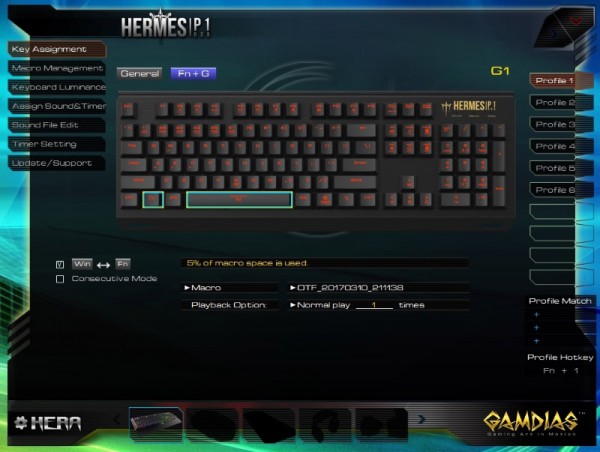 Key functions are defined under "Key Assignment". Here, the FN can also be exchanged with the Windows key by exchanging the hardware key. The following is a short overview of the Markos which can be configured in detail under "Macro Management".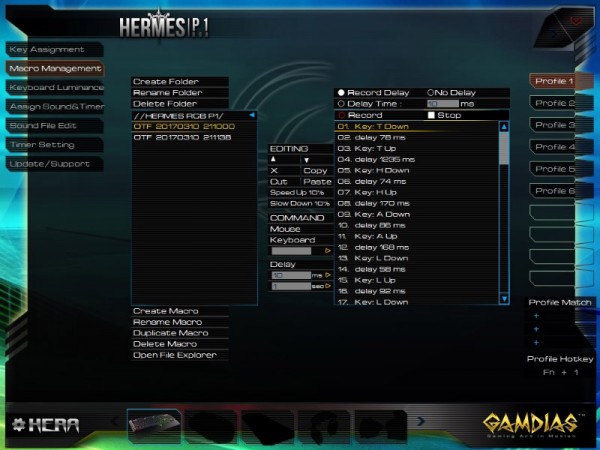 The light control is located in the "Keyboard Luminance" tab. Via mouse click, the different lighting modes can be assigned to the profiles. There are hardly any limits to the imagination here, so custom lighting can also be defined. All standard lighting modes can also be selected via the FN key on the keyboard.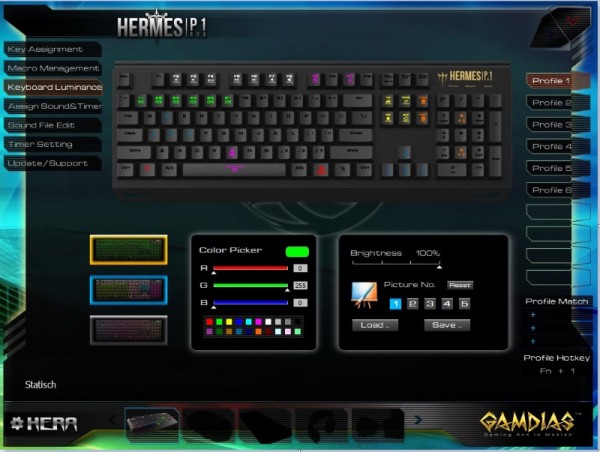 The standard lighting modes can be found here in our OCinside YouTube channel video:
Note: Please allow our cookies first to see this external content!
Alarm buttons are configured with timers in the navigation menus "Assign Sounds & Timer", "Sound File Edit" and "Timer Setting". The selected audio files are then played back after the set times have elapsed.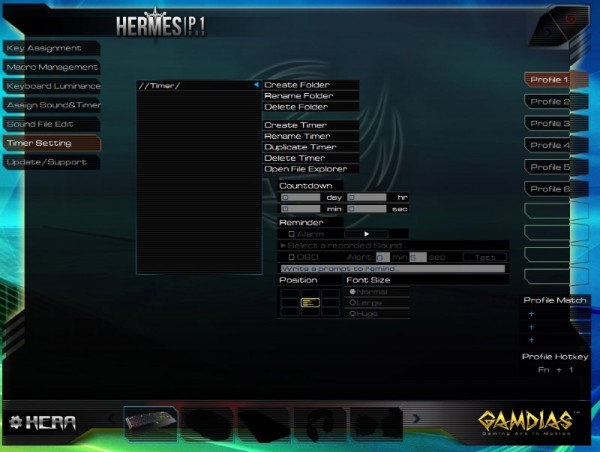 The Hera software version and update information can be found in the last tab.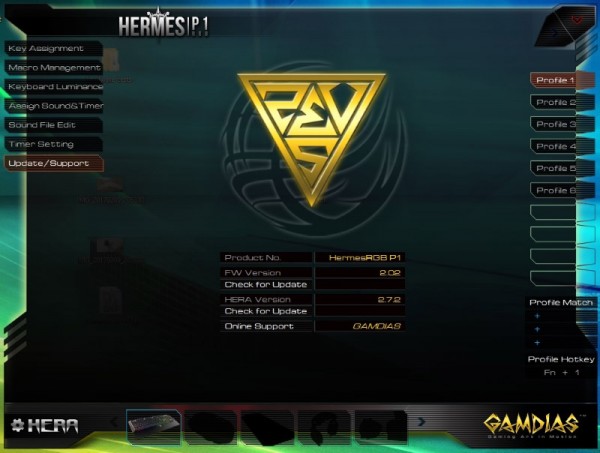 Gamdias Hermes P1 RGB conclusion and overall impression …