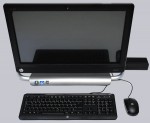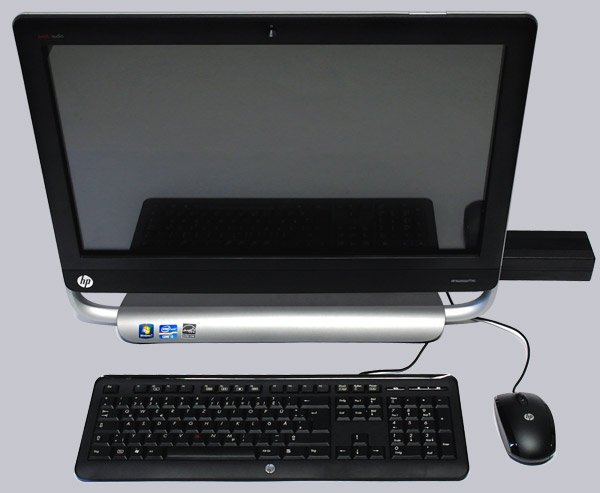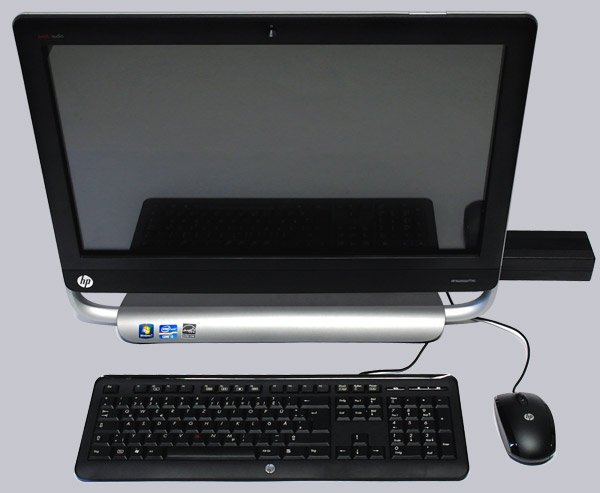 The HP TouchSmart 520 All-In-one PC has a good performance at low power consumption and has a stylish design which is especially interesting for trade fairs, a Terminal in business premises, in the Office or even in the living room and thanks to the extensive pre-installed software package with some special applications it is also very interesting as an entry level PC for children and seniors.
The AIO PC system from Hewlett-Packard is except of the Slim DVD tray drive very well finished and can be started even without further PC knowledge very easily. HP PC's strengths are not only in the design and ease of use, but also additional functions thanks to the monitor with touch functionality. Since HP preinstalled a lot of additional software, which allows for example to operate with touch buttons like the Metro/Modern UI of Windows 8. And if one needs more performance for current 3D games can upgrade the all-in one system extensively. The noice of the PC could be somewhat quieter, but the overall noise is reasonable.
Here is a MP3 recording of the HP TouchSmart 520 PC:
Here you can listen to the complete start of the HP TouchSmart 520 PC:
Here is a MP3 sound of an Antec Kuehler H2O 920 water cooler at medium speed:
For comparison here is a MP3 recording of a Xigmatek Aegir SD128264 air cooler:
And then listen to the start of an Asetek Vapochill LS compressor cooler:
Pro:+ good basic equipment with 23″ touch display, webcam, sound system and so on. + good price / performance ratio + low power consumption + good CPU and disk performance + operating system with software is pre-installed + comprehensive software package and good recovery options + good upgrade options in spite of the flat design + Swivel stand and optional wall mount with 100×100 VESA mounting possible
Contra:- Noise should be more silent – operating system and software is not supplied on DVD – no dedicated graphics card, therefore only marginal suitable for newer games – relatively large external power supply
Additional wish list for improvements: o slot-in DVD or BD drive rather than Slim DVD tray snap-in drive o SSD for the operating system o external HDMI monitor input and output o digital sound output via optical or coaxial S/PDIF
As you can see in our wish list and the Pro / Contra ratio, the total score for the HP TouchSmart 520 All-In-one PC system is very positive and shows only a few small weaknesses. Of course one can improve, expand or optimize a system, because even though the system is relatively fast and very economical, the time and technology luckily are not standing still. The choice if you purchase a finished AIO system, a laptop, a Tablet-PC, etc. or if you would prefer to assemble a PC system from individual components remains left. Questions relating to the PC we answer 24/7 with help and advice in our PC Forum.
Discuss in our forum and exchange experiences …
Here you can order the HP TouchSmart 520 PC …
Read on in the hardware test area with several hardware reviews …