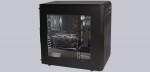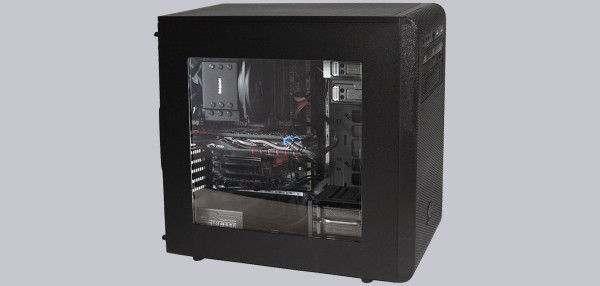 Recommendations …
On the whole, iBuyPower has already provided us with a very good system available:
– The internal light will inspire the younger generation.
– Also, the MSI Z170A Gaming Pro motherboard is a future-proof choice.
– The CPU cooler enables efficient cooling of the strong Core i7-6700K processor.
– The GeForce GTX 970 graphics card can display current games fluently at a optimal price/performance ratio.
– The SSD in combination with the HDD together form a good price/performance ratio and might be followed if necessary by a large 1TB SSD.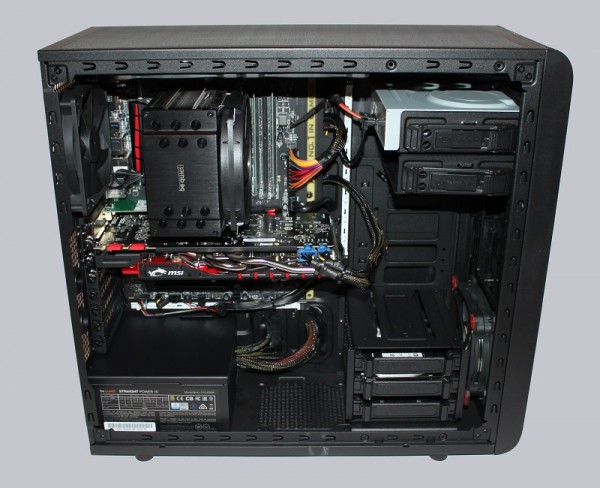 We would adjust when ordering:
We suggest to buy a larger case, since the housing is mostly longer used than the internal components. Larger case models by NZXT or Cooler Master offer more space for little extra cost.
Especially with this multimedia PC, it would make sense to add a BluRay drive. Not only for data backup, but also in combination with a large monitor/TV as movies platform.
Furthermore, we would add some Peripherals to the iBuyPower PC configuration, if the charge is cheaper than in a conventional order.
Now we come to our conclusions.
iBuyPower Paladin Z860 Result and general impression …