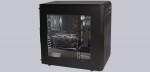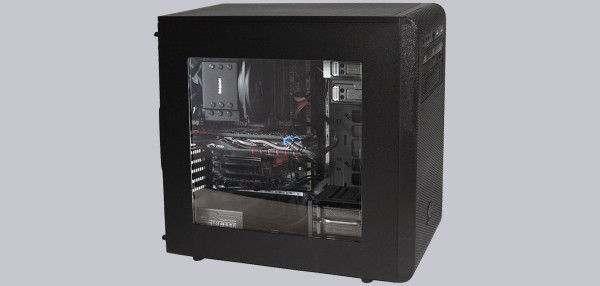 Installation, benchmark values and test results …
Although Windows 10 is not enjoying a high popularity, we decided to try this promising operating system. We have installed all drivers, downloaded from several Manufacturer Websites. Again, the installation went smoothly.
A glance at the CPU-Z utility displays the current status of the installed CPU. By Overclocking Level 1 the 6700K with standard 4 GHz at the factory has a clock frequency of 4.2 GHz. This was reached by the CPU with the standard voltage of 1.25 volts.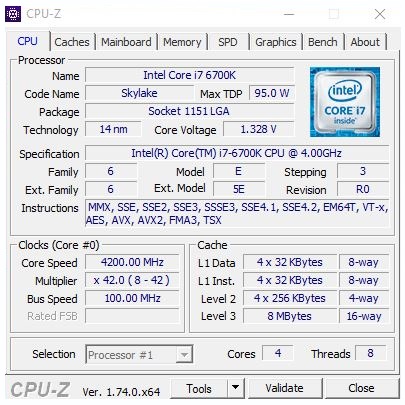 With a little overclocking and increasing the Vcore to 1.29 V we achieved 4.4 GHz prime stable which only generated a load temperature of 62°C. For this purpose we used the supplied MSI overclocking tool.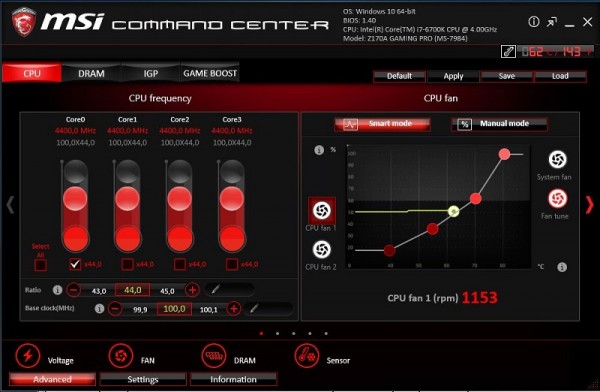 With water cooling there should be significantly higher frequencies possible. The CPU is not really fully used by any game on the market. However, the graphic card is more interesting. There is a standard NVIDIA GeForce 970 graphic card installed. To test whether this card meets the requirements of today's Games we used the 3DMark Professional Benchmark Software.
First, started the test "Ice Storm". Here, the PC reached a very good score of 167,200 points.


The temperatures show that there is still room left for overclocking.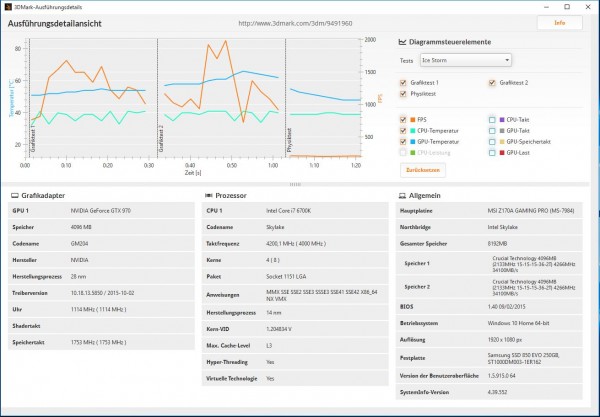 Then, we`ve started the challengening test "Fire Strike". Again, the system reaches smooth 10,500 points, which are a very good value.


And again we could not see some unusual temperatures.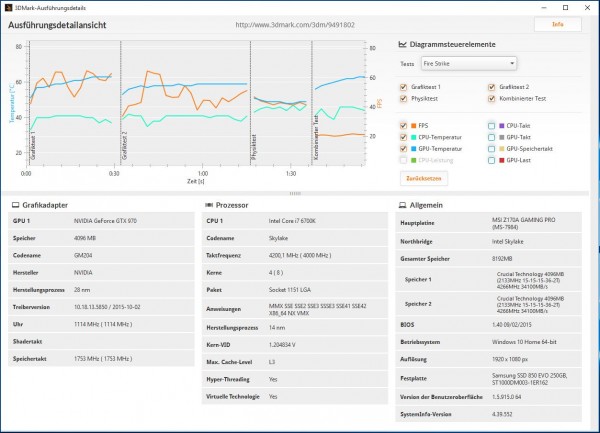 At the end, however, we really wanted to know how much power is in the system and launched the "Fire Strike Ultra" test, which is normally only suitable for multi-GPU and overclocked systems. A solid value of 5,395 points was the result.


The graphic card reached the 70°C line and the CPU was bored at around 50°C.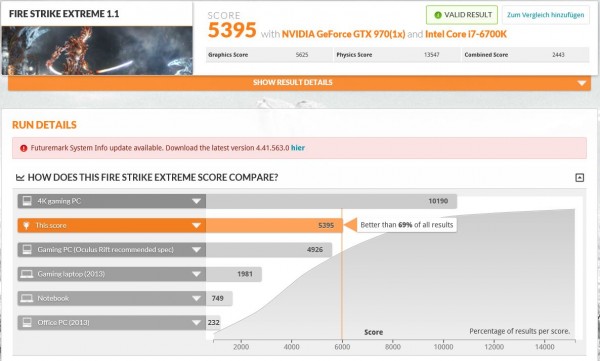 In all tests, however, we have always kept in mind the volume of the computer. At no time this reached a level that went past a quiet noise. Settings and choice of fans are perfectly matched to the system.
iBuyPower Paladin Z860 Recommendations …