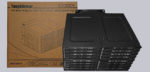 Layout, design and features …
The removable frame is completely made of black metal and makes a very stable and high-quality impression. According to Icy Dock, this removable frame is even suitable for use cases where high flammability requirements are needed.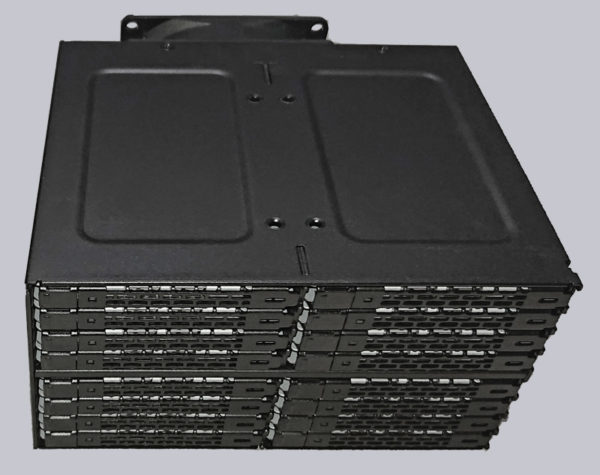 There are no sharp edges on the case. On the back, there are four miniSAS-HD connections besides the four SATA power connections. The 80 mm fan can be set to two different speeds or even deactivated completely. Since it is a standard 80 mm fan, any 2 or 3-pin fan can be used here.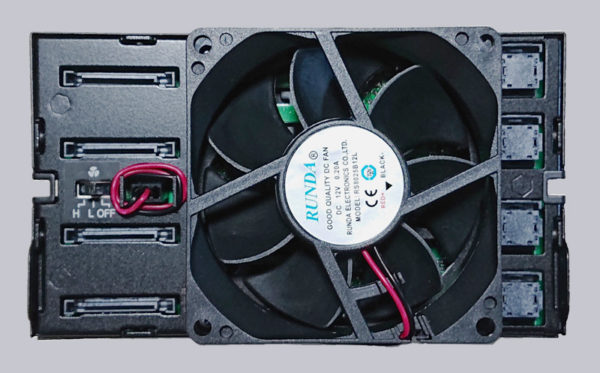 The drive carriers are also made of very sturdy metal, which are also responsible for heat dissipation. The case features Anti-Vibration Technology (AVT) and EMI grounding.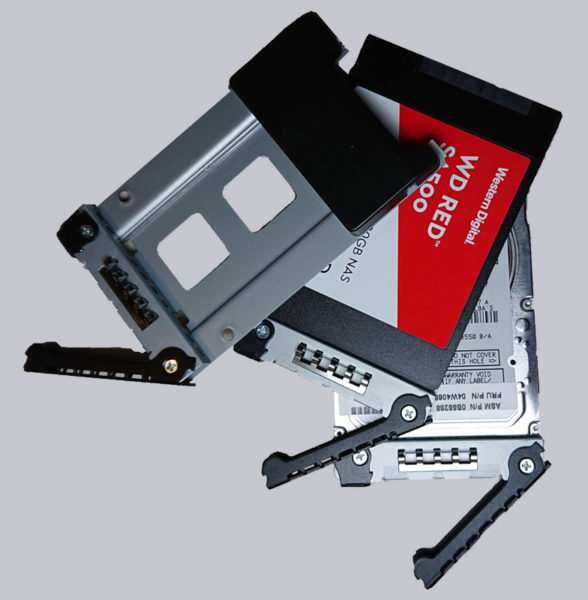 The drive carriers have a green status LED and can be unlocked by means of a button so that they can be pulled out by means of a lever.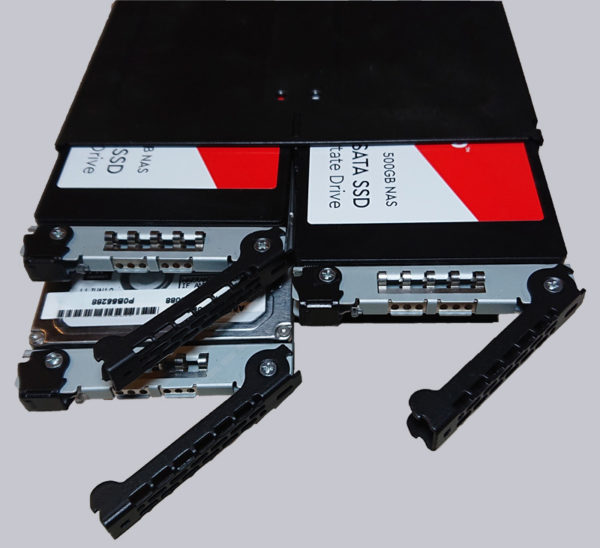 The sides of the interchangeable frame are equipped with large ventilation slots and thus reduce to the already considerable weight of 1.5 kg.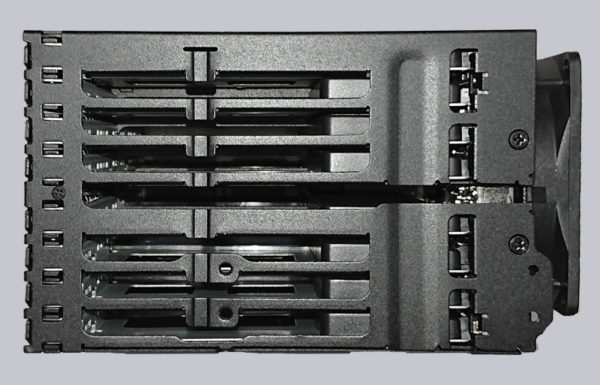 Now let's move on to the installation of the Icy Dock MB516SP-B removable frame.
Icy Dock ToughArmor MB516SP-B Installation …