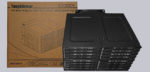 Result and general impression …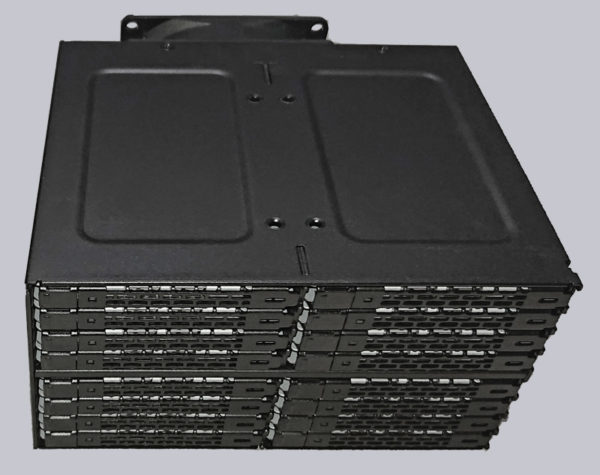 Once again, the removable frame from Icy Dock could fully convince us in the test!
The impeccable workmanship, the simple design, the well thought-out, stable and space-saving design is very convincing, as is the possibility to accommodate 16 drives in such a space- and cable-saving way.
But also the performance and cooling power is not to be sneezed at for the enthusiastic home user as well as for professional use. When using SAS-SSDs, the data throughput can even be increased, which is currently only surpassed by M.2 NVMe.
However, this quality also has its price, because with about 380 Euro, the Icy Dock ToughArmor MB516SP-B is not quite inexpensive, but can convince all along the line and shows no weaknesses in performance or workmanship.
All in all, the Icy Dock ToughArmor MB516SP-B is a perfect removable frame, which therefore receives our OCinside.de Purchase Tip Award 05/2022!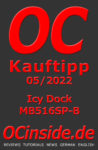 Discuss in our forum and share experiences about the MB516SP-B …
Here you can order the Icy Dock MB516SP-B at a reasonable price.
Read on in the hardware test area with several hardware reviews …