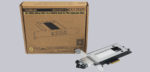 Layout, design and features …
So that you can explore the Icy Dock ToughArmor MB840M2P-B in detail, we created a 360° view of it.

When do you ever have a PCIe card with a mirrored surface in your PC? By the way, the PCIe 3.0 x4 card can of course also be inserted into a PCIe 4.0 x4 slot or higher, but does not benefit from the higher speed. In the rear area we also see a status LED and a 2-pin connector, if the status LED should be connected externally.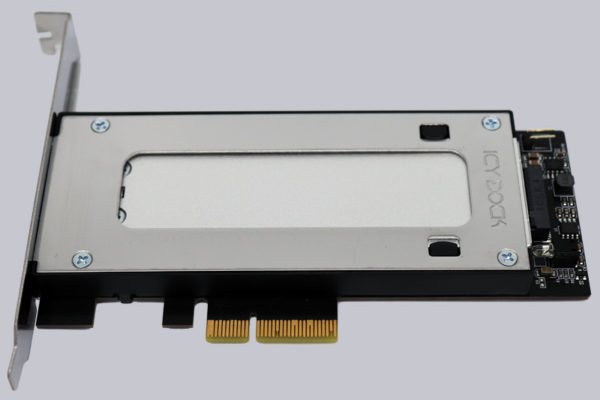 On the black back side of the board you can already see the small removable frame through the cutout, where we will install the M.2 NVMe SSD on the next page.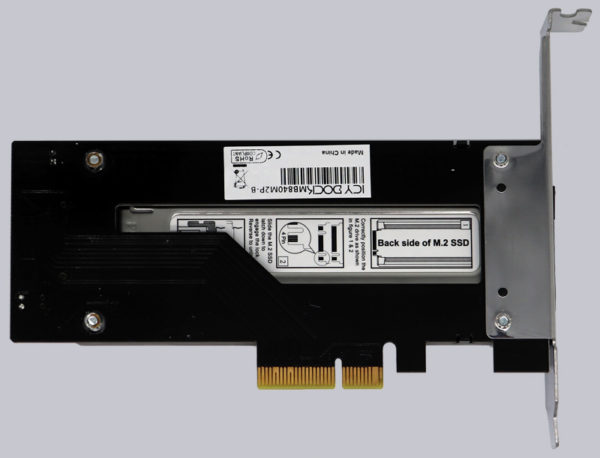 The M.2 NVMe removable frame is made of metal and is ejected by pressing the small lever and can then be removed from the PCIe card.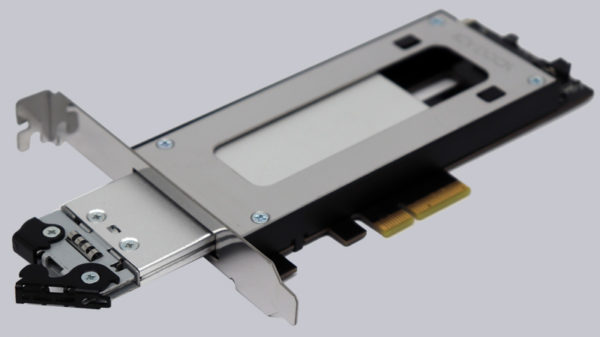 All in all, the workmanship is very high quality and makes a good impression.
Let's now move on to the installation of the Icy Dock ToughArmor MB840M2P-B removable rack …