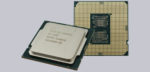 To make sure it won't be boring until the next Intel Rocket Lake generation, we looked at an alternative to the numerously tested Intel Core i5, i7 and i9 on OCinside.de today. We are talking about the Intel Xeon W-1290 processor, which is almost the professional counterpart to an Intel Core i9-10900. As platform we have chosen the brand new ASRock W480 Creator LGA1200 high-end motherboard with W480 chipset. If the Intel Xeon can convince and if it is even suitable for gaming, we show in the following review.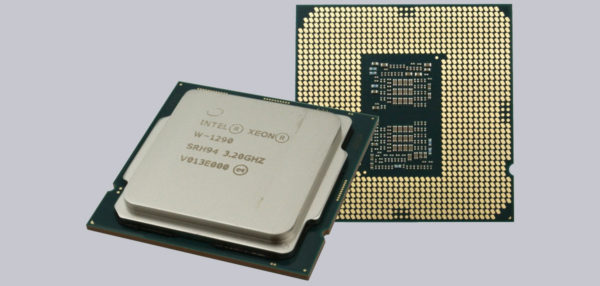 Thanks for the support …
Thanks for the support to Itchi and the manufacturer Intel as well as ASRock.
The Intel Xeon W-1290 is at review date available for about 530 Euro and is thus just above the RRP of 498 USD recommended by Intel.
Here you can order the Intel Xeon W-1290.
The delivery of the Intel Xeon W-1290 …
Since Intel sent us the sample as a tray and not as a boxed version with the Intel packaging, we can unfortunately only take a direct look at the CPU itself at this point.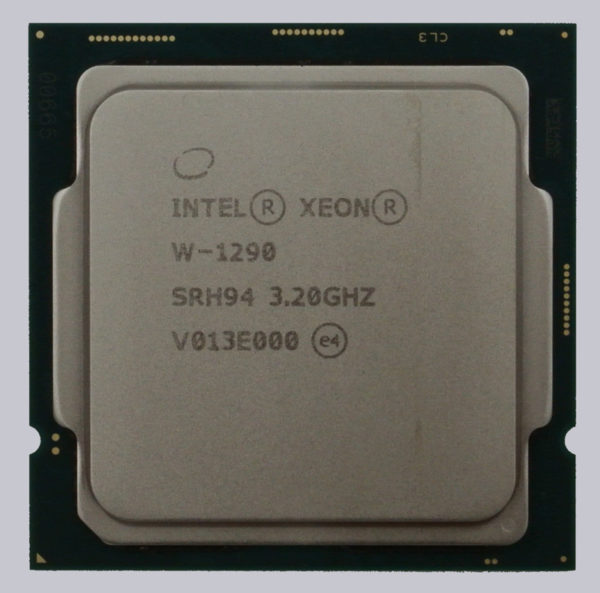 Nevertheless, it is also possible to purchase it with a boxed cooler from Intel. In most cases this is offered as a tray version without cooler.
Let's take a look at the technical data next …