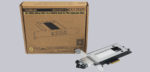 Icy Dock has just released another new product from the ToughArmor series, which we are already testing on OCinside.de. Just recently we had a look at the Icy Dock ToughArmor MB839SP-B PCIe card for use with 2.5-inch SATA drives and now there is an interesting solution with the Icy Dock MB840M2P-B PCIe slot card to install an M.2 PCIe NVMe SSD in a PCIe 3.0 x4 slot. We have tested this extraordinary PCIe card with removable M.2 NVMe frame extensively and show the results including thermal image and 360 degree view in the following review.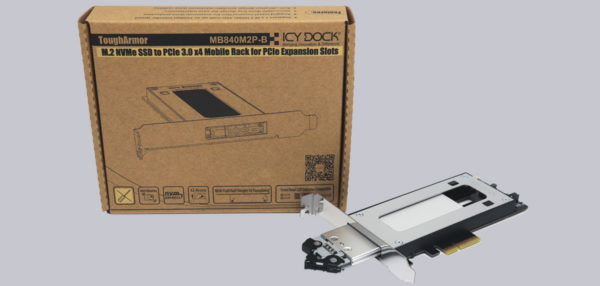 Thanks for the support …
Thanks for the support to the manufacturer Icy Dock/Cremax Tech LTD.
The Icy Dock MB840M2P-B has at review date a price of approx. 59 Euro.
Here you can order the Icy Dock ToughArmor MB840M2P-B PCIe frame.
The delivery of the Icy Dock MB840M2P-B removable frame …
As usual, Icy Dock delivers the ToughArmor not in a glossy cardboard box, but in an environmentally friendly box. In addition to the product illustration, you will find a 3D barcode and the most important features.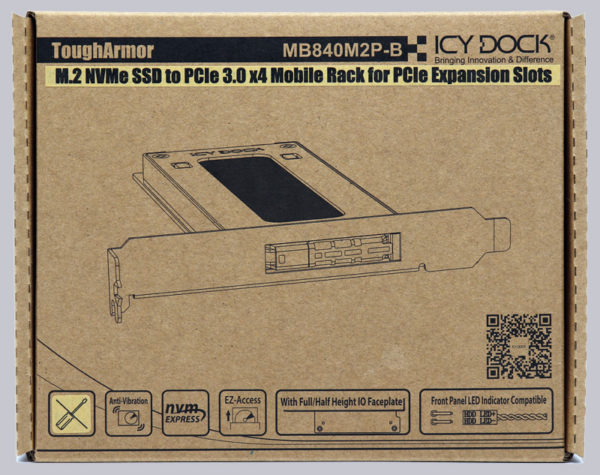 On the back we find the most important technical data summarized.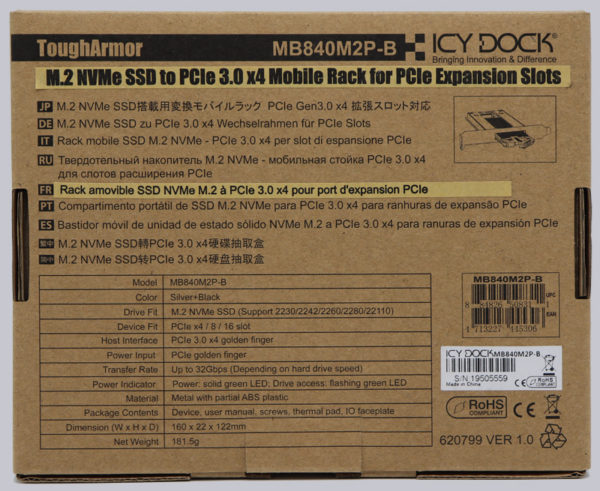 After opening the box, you will immediately see the included instructions, that's how it should be!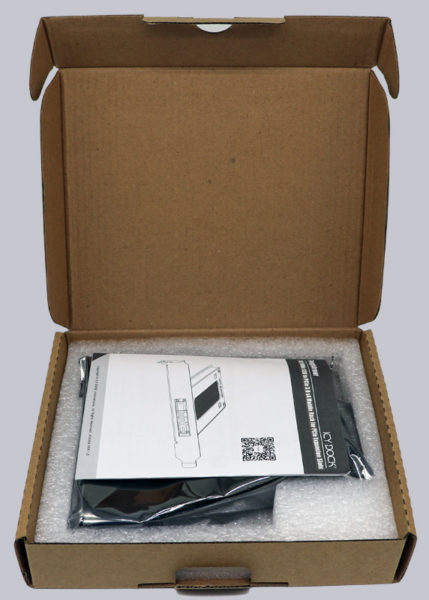 Beside the PCIe card and the manual there are screws and a low profile slot bracket included.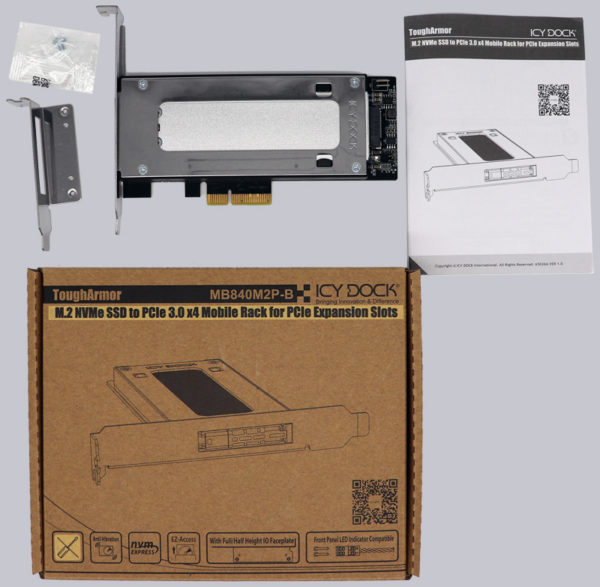 Now we come to the technical data …