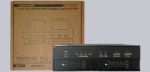 Icy Dock launched another interesting product from the ToughArmor series, which we're testing on OCinside.de today. This time it is the ToughArmor RAID MB902SPR-B removable frame made of solid metal with two 2.5-inch bays, which allows you to easily mirror SATA SSDs or HDDs in RAID1.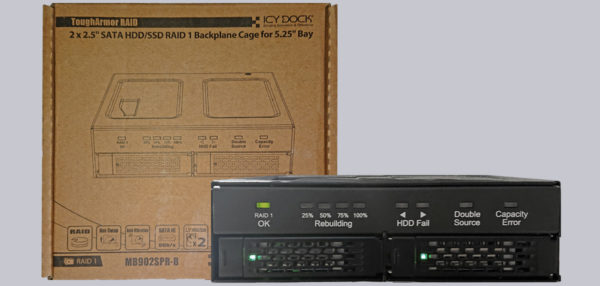 Thanks for the support …
Thanks for the support to MisterY and the manufacturer Icy Dock/Cremax Tech LTD.
The Icy Dock ToughArmor MB902SPR-B currently has a price of approx. 150 Euro (07/2022).
Here you can order the Icy Dock ToughArmor MB902SPR-B.
The delivery of the Icy Dock ToughArmor MB902SPR-B …
Once again, Icy Dock delivers the ToughArmor in an environmentally friendly cardboard box. In addition to the product image, you will find a QR barcode on the front and, as usual, the most important features listed as symbols. The MB902SPR-B is a Raid-1 removable frame that mirrors both drives via a built-in RAID controller.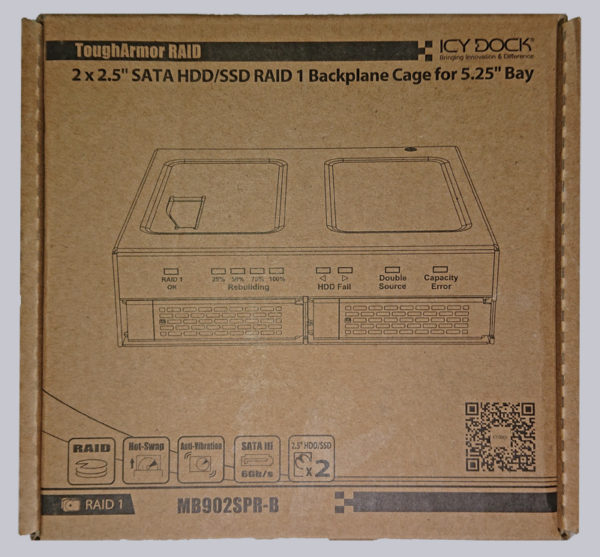 The most important technical data is summarized on the back.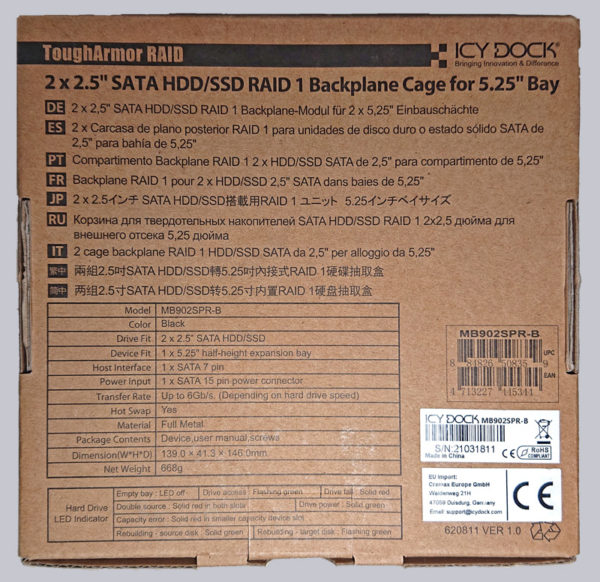 And on the page you can find the most important key data.


After opening the box, you can see a RAID-1 frame fully wrapped in bubble wrap, including mounting screws. The bubble wrap also serves as protection against further environmental influences like humidity.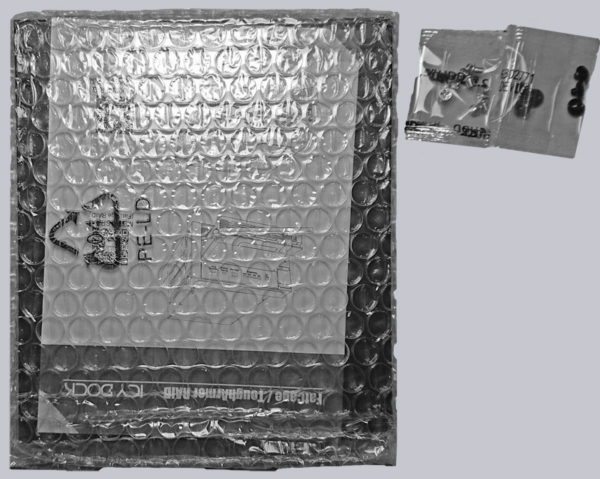 This is included in the delivery package …
The scope of delivery includes the device screws, the screws for mounting the drives and instructions.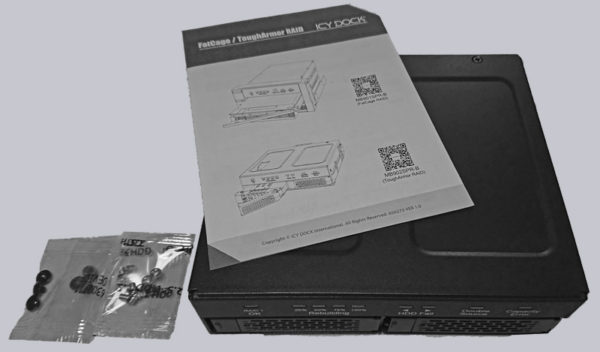 Let's move on to the technical specifications of the Icy Dock ToughArmor MB902SPR-B …