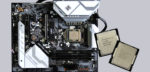 Installation and test setup …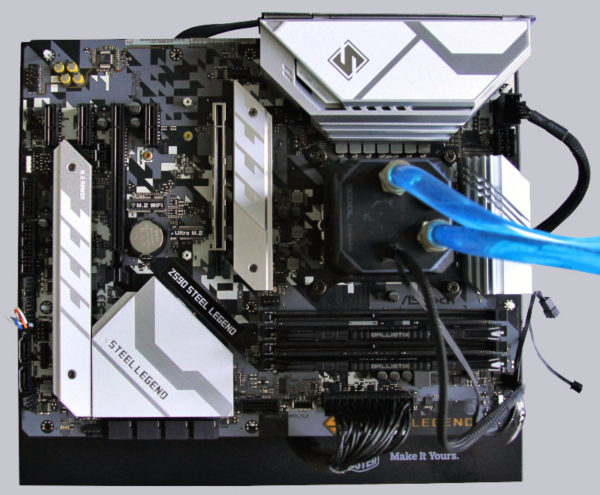 Before we begin, let's take a look at our Rocket Lake S test system, this consists of the following components:
Operating system
Windows 10 (21H1 – Build 19043.1110)
CPU
Intel Core i5-11600K / Core i9-11900K
RAM
Crucial Ballistix Gaming black 16GB DDR4-3600
Mainboard
ASRock Z590 Steel Legend
Graphics card
Intel UHD Graphics 750 (onboard or iGPU)
SSD
Crucial P5 NVMe SSD 2TB
Case
Cooler Master Testbench v1.0
Power supply
Cooler Master 550W
Thanks again to ASRock for providing us with the great Z590 Steel Legend motherboard, which we already reviewed as ASRock Z490 Steel Legend with Intel Z490 chipset …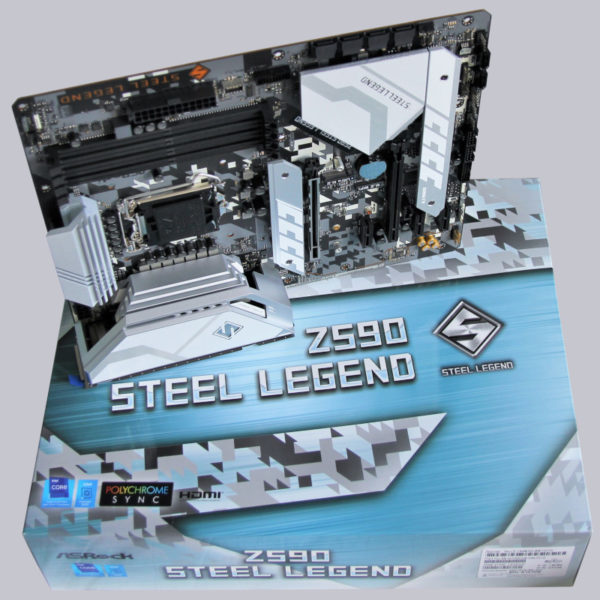 … and of course to Crucial for providing the Ballistix Gaming DDR4-3600 RAM kit …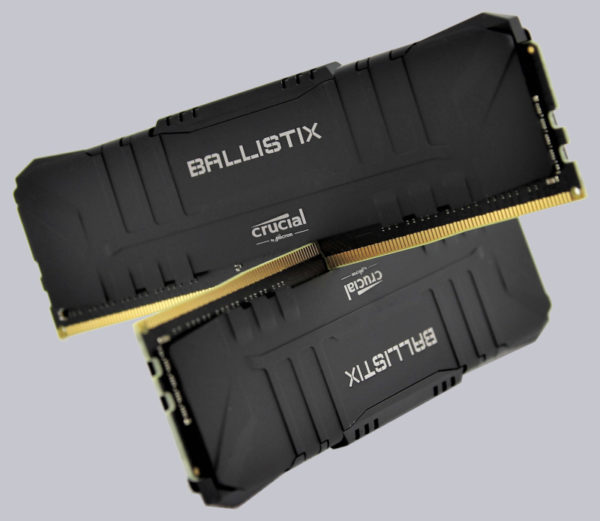 … and the 2TB P5 NVMe SSD. With this bundle, the test was really relaxed and even various reboots in between were no problem at all with this fast system.


Now the CPU(s) are quickly inserted into the socket, RAM is plugged in and everything is wired up. The Crucial P5 NVMe SSD is placed in the top "Hyper M.2" slot. This doesn't make any technical difference, since the slot offers PCIe 4.0, but the SSD "only" offers PCIe 3.0 x4, but from an oc-psychological point of view it is of course highly advisable to always use the fastest slot 😉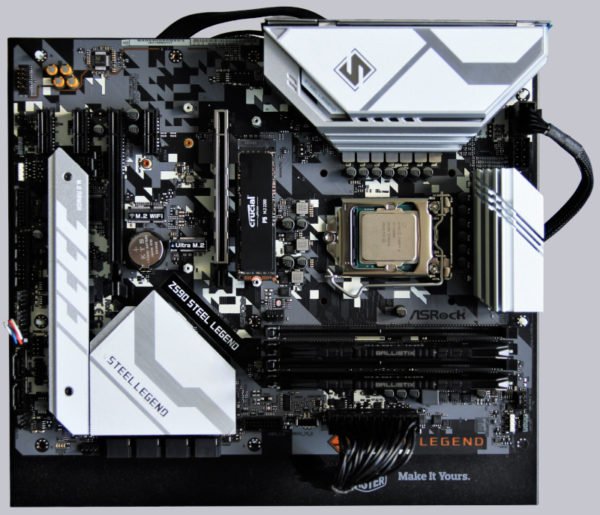 The Crucial P5 NVMe SSD is also mounted on the motherboard's own cooler. ASRock has thought along well with the Z590 Steel Legend and designed the cooler in such a way that it, or the motherboard itself, not only looks great, but it can also be used for the "Ultra M.2" slot. We showed how fast the Crucial P5 2TB M.2 NVMe SSD is here in the Crucial P5 SSD review.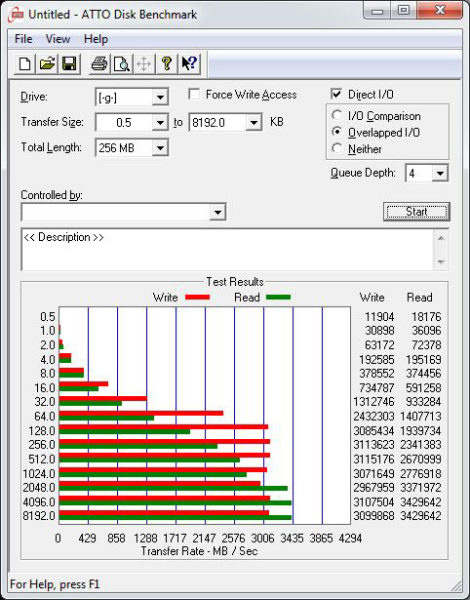 We also built another small water cooling loop with the Alphacool Eisbaer Aurora and, typical for Intel, filled it with blue liquid. A 240mm radiator provides cooling on it.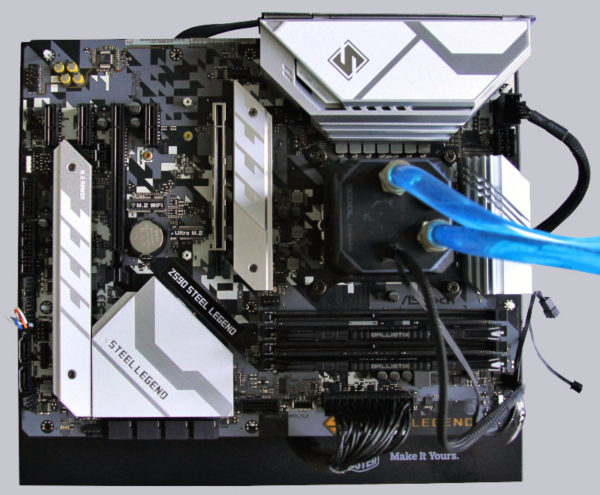 After we have everything installed and booted up, we can use the CPU-Z tool to check both the Core i5-11600K …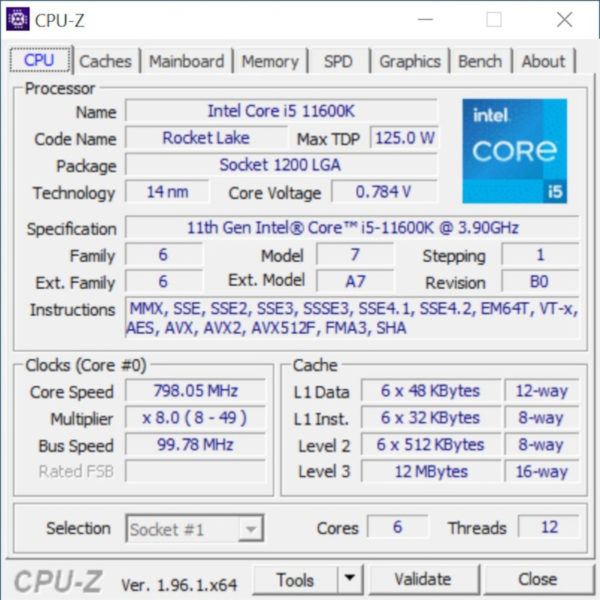 … as well as admire the Core i9-11900K.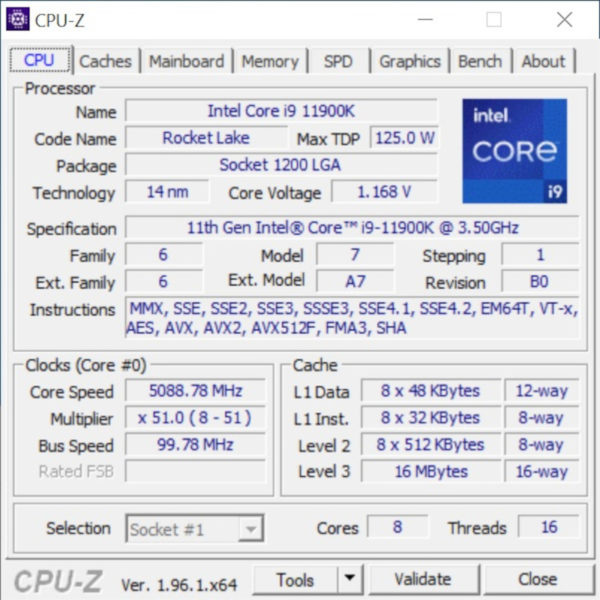 Continue to the measurement results without overclocking …