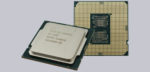 Layout, design and features …
Let's look at the Xeon W-1290 from the front. Besides the type description, we find the serial number, the clock frequency and the product code from Intel on the heatspreader.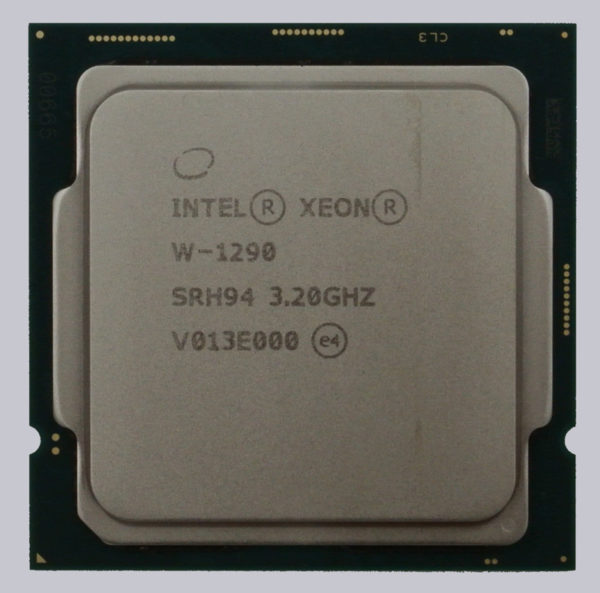 From the back you get a familiar picture, the CPU is like all Intel processors of modern times manufactured as LGA version. If you did not know that you have a Xeon processor in your hand, it could also be an i9 10900.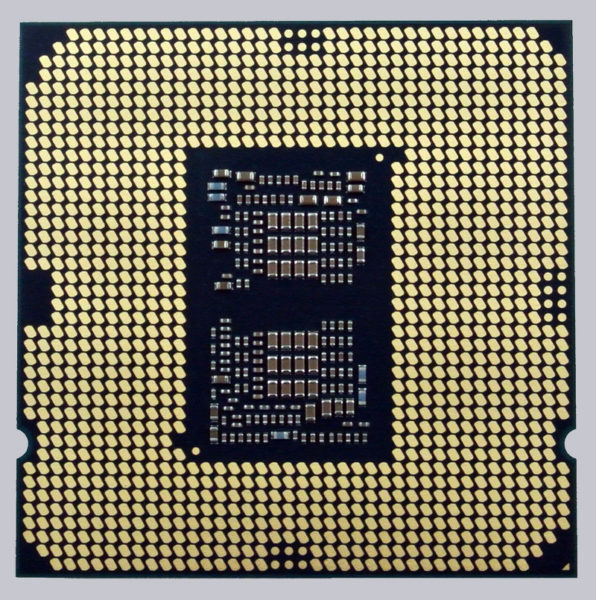 The underlying product generation behind the Xeon W-1290 is Comet Lake. This is the latest refresh of Intel's Skylake architecture in 14nm++ manufacturing process. Beside various fine tuning, like a better boost behaviour, the core number was increased to 10. For the first time it is possible for Intel users to run whole 10 cores on the current mainstream socket 1200, before only 8 were possible.
In addition to the Xeon W-1290 we tested, there are several other Intel versions available, including the Intel Xeon W-1290TE, W-1290T, W-1290P and the W-1290E. These differ in principle only in the clock rate and the resulting TDP. The scale here ranges from 35W to 95W. Our sample has a TDP of 80W and is therefore just behind the P model from Intel.
Speaking of TDP, since the hole spacing of the socket has been identical since the second generation Sandybridge, you can install just about any current cooler on socket 1200.
But why should you choose a Xeon when Intel even offers a processor with open multiplier in the i9 series at a similar price? Basically, the ECC memory support is the unique selling point here. This is only available for Intel's workstation and server processors, provided you use a motherboard with the appropriate support and work a lot with databases, virtualization and video editing.
Regarding compatibility, the Intel Xeon W-1290 works exclusively with the W480 chipset. If you install it on a Z490 motherboard, for example, the CPU will refuse to work. Intel has prevented this with a microcode update since Skylake, before this was possible without problems.
Let's focus next on the installation and test setup …