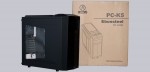 Construction, design and features from the exterior …
The front consists of a large plastic front with two 5.25″ installation bays with only little glare and a metal mesh in the lower area of a large air inlet.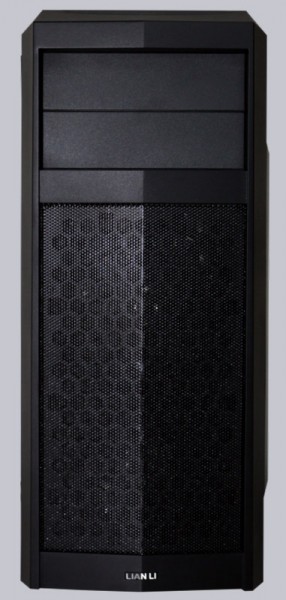 During operation, the two illuminated 120mm fans are visible.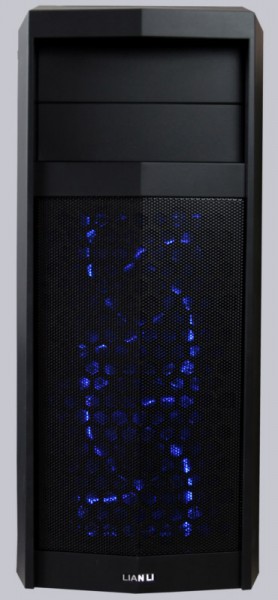 The front part can be easily removed with a jerk, here you can see that the dust filter is integrated directly in the front, which makes cleaning a little more difficult.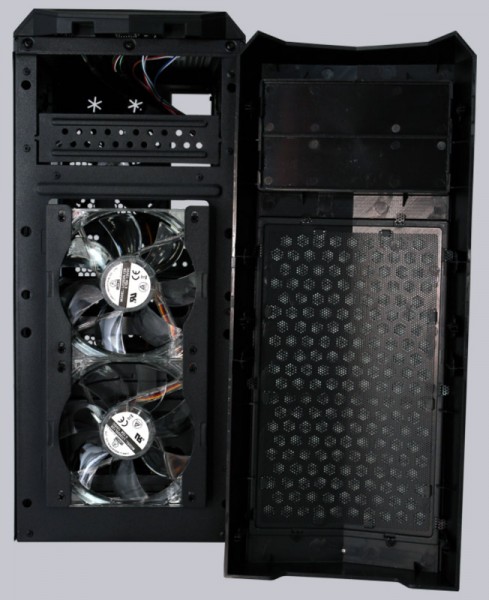 The upper side is already a little more lovingly designed.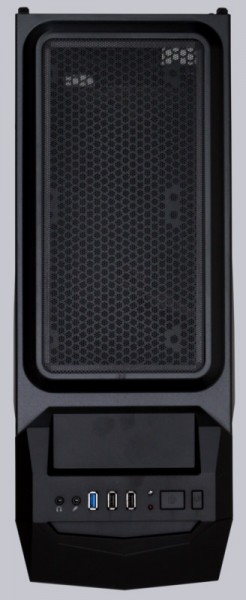 The front area contains the I/O panel with unfortunately only one USB 3.0 port.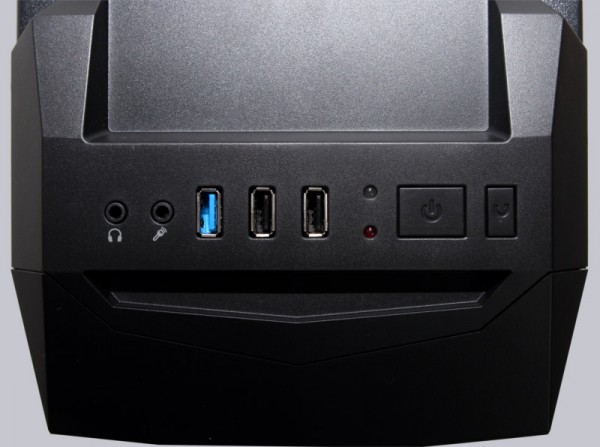 During operation, a rather bright status LED lights up in powerful blue and an HDD LED in red.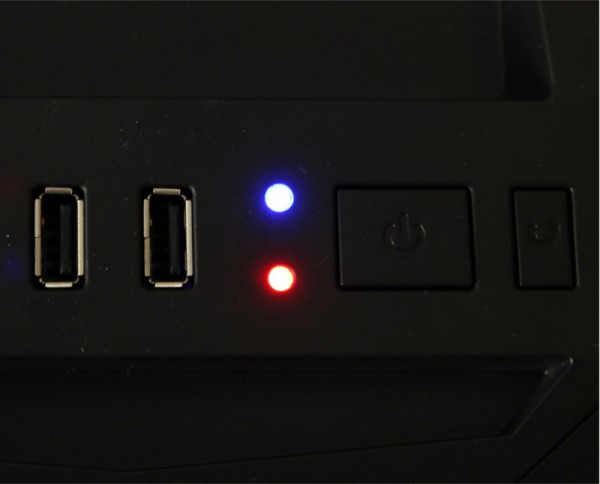 So that fans or even a radiator up to 60mm (if there are no components in the way on the mainboard) can be mounted in the inside, there is an upwards projecting area.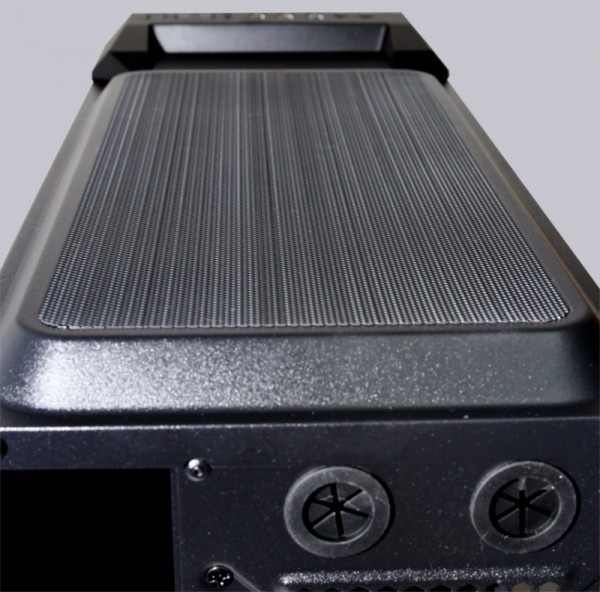 This is covered with a dust filter, which is very well held in position thanks to the raised edge and magnetic strip.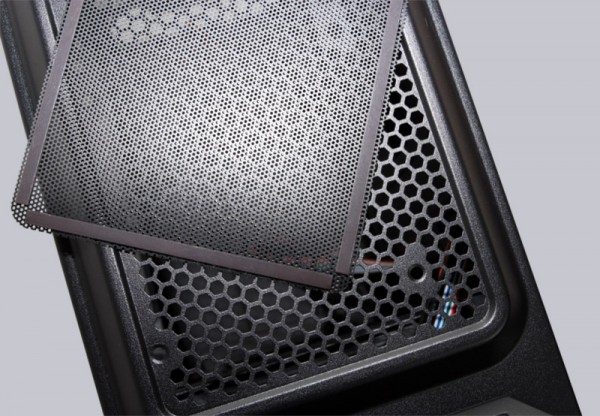 From the side one can see that the housing is actually even narrower than indicated, the final width results only from bulges in both side parts. The viewing window is kept relatively small.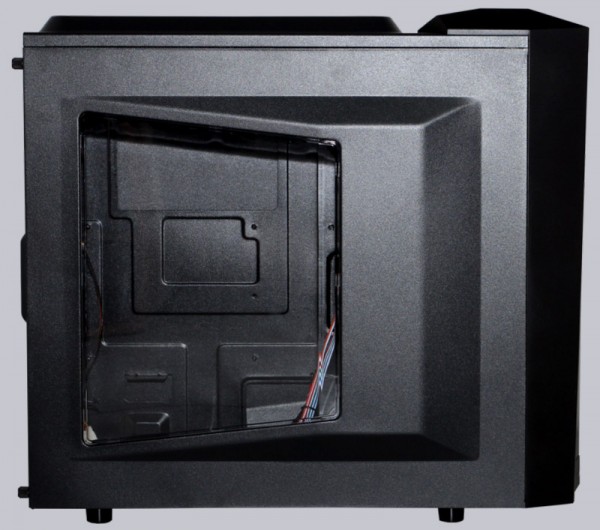 The other side also has this bulge.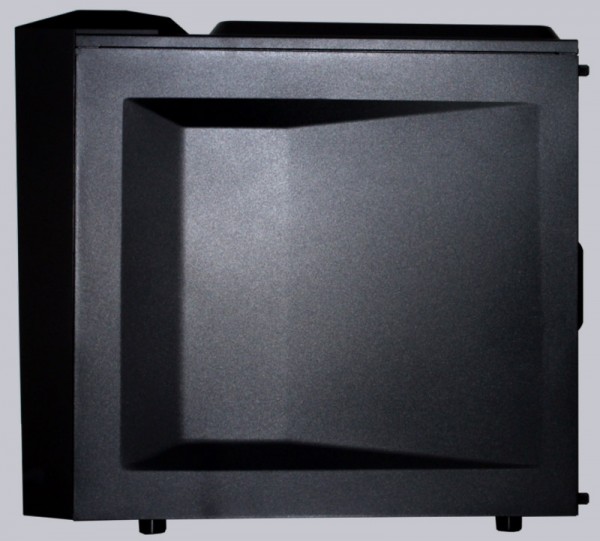 The back is quite classic. It is worth mentioning here that the PCI panels must be broken out and are not easily reusable. It is therefore surprising that Lian-Li has only included an additional panel.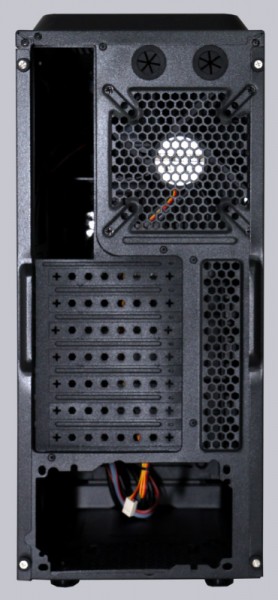 Only the two tube lead-throughs are noticeable. Even if this housing doesn't discharge too big water circuits, they don't disturb them any further thanks to rubber inserts and can also be used as a handle if necessary.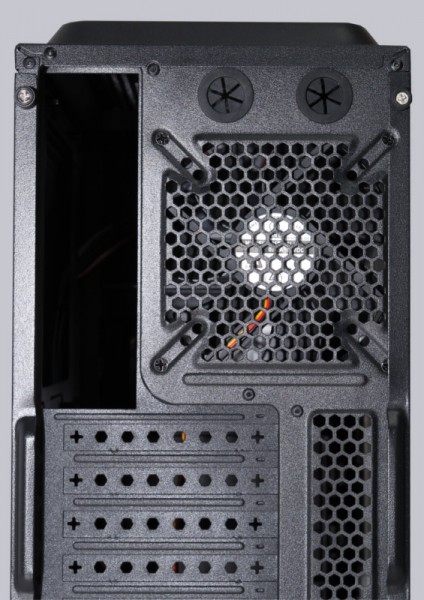 There is no other air inlet on the underside apart from the power supply, so at least no unnecessary dust is sucked into the housing.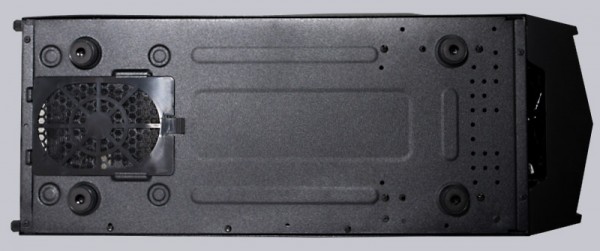 The dust filter is only fixed by a plastic clip and can be easily removed. It is noticeable that the air inlet for the power supply is quite small due to the feet. So be careful with very cheap power supplies that often get very warm!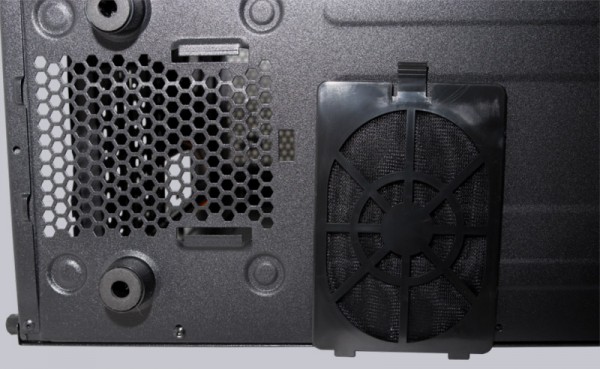 Lian Li PC-K5WX Construction, design and features from inside …