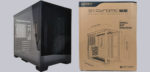 Layout, design and features – exterior …
After removing the styrofoam and the plastic foil, the case is revealed in all its glory. The case is kept in plain black and has tinted tempered glass panels in the front and the left side.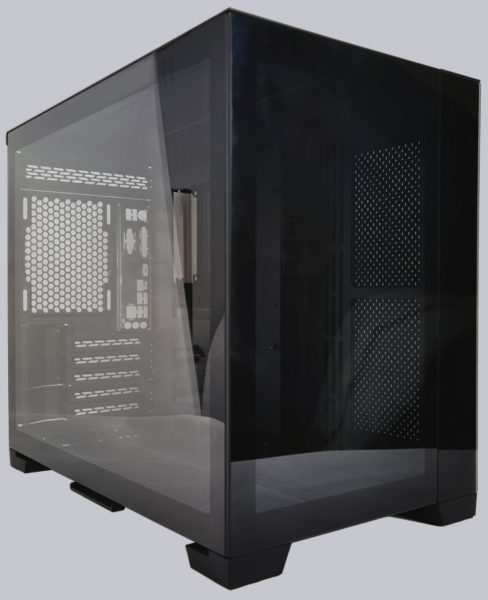 There is a tinted glass pane at the front, and the 2nd part of the front on the right is also made of glass, but it is permanently mounted and cannot be removed. There are also no air intakes here, as the airflow is via the left side panel.

On the right side, you get access to the motherboard tray as usual, which is visible through the tinted glass panel.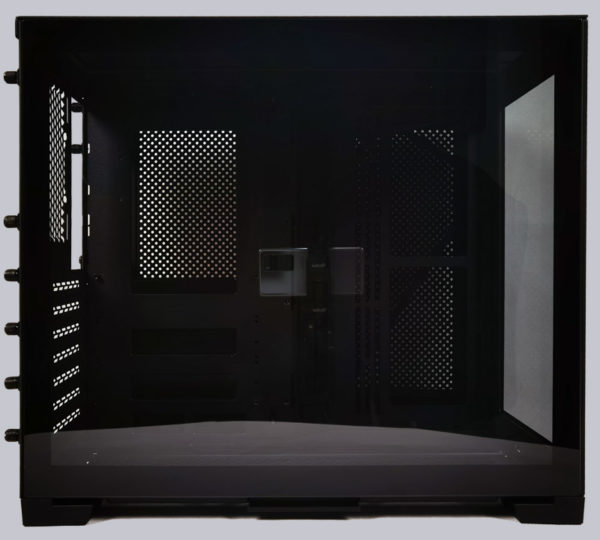 The right side is made of sturdy sheet steel and is comparatively thick. Since the case is built in a dual-chamber design, there are also some air holes here, which ventilate the case.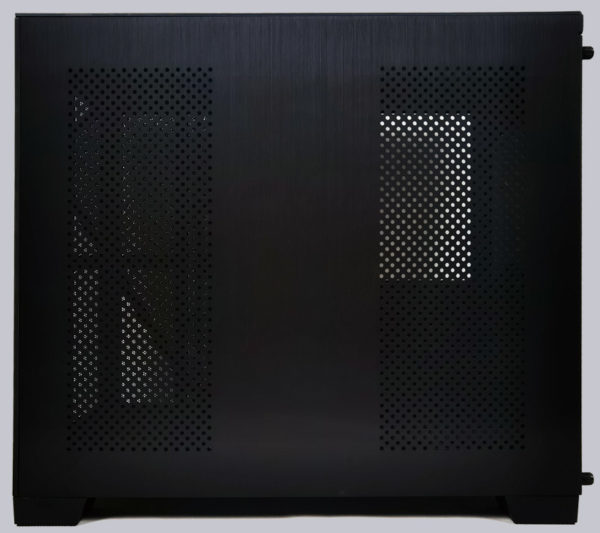 On the back, we can see right away that a lot of the modules are modular and can therefore be changed. All modules are attached via thumbscrews. The additional modules are also included.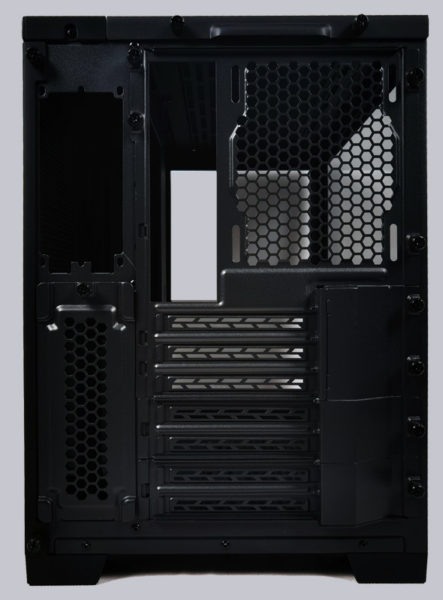 On the top is an illuminated power button and the 2x USB 3.0 as well as a USB 3.0 in USB-C design. In addition, there is a 4-pin 3.5 mm jack port that offers a microphone and headphone jack in one.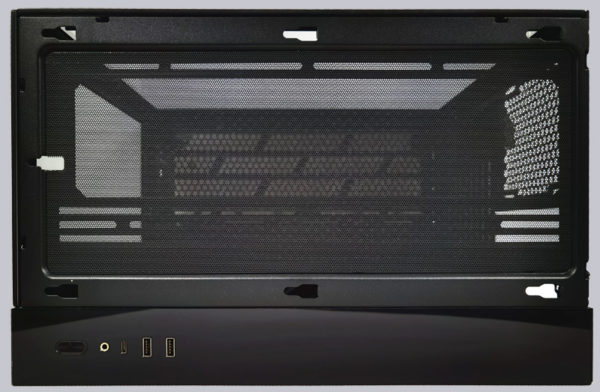 In addition, you can still find the power button there and a magnetic filter plate, which is located under the cover.
An additional filter is found in the bottom, …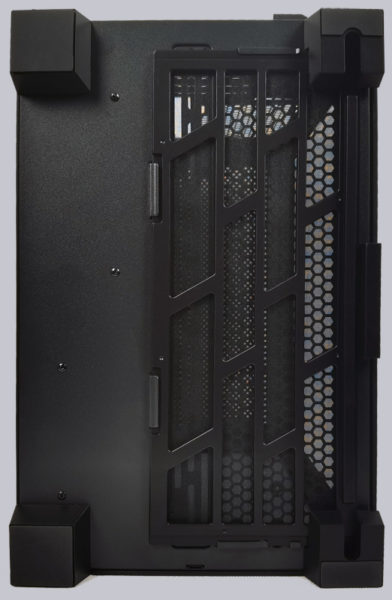 … which can be pulled out for easy cleaning.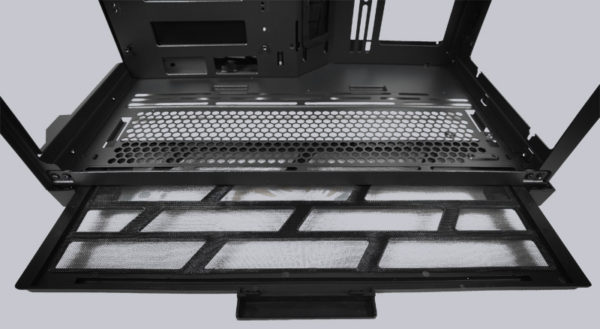 Next, let's look at the inner values of the case.
Lian Li O11 Dynamic Mini Layout, design and features inside …