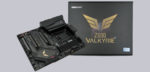 Benchmarks and Tools …
Of course, we also put the motherboard through a few benchmarks and checked whether the installed components actually perform what it says on paper.
Let's start with the extended PCMark 10 test. Despite the only internally installed Intel graphics card, the board and the Intel Core i7-12700K deliver an impressive performance.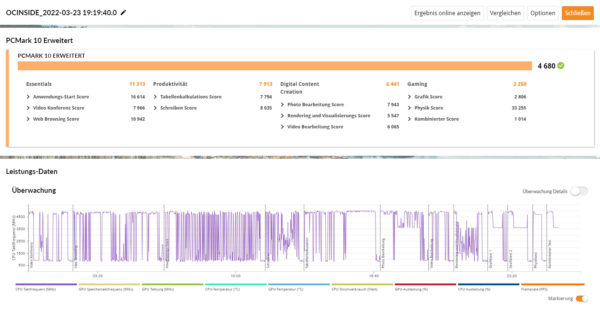 The SSD scores in 3DMark are also quite respectable. By the way, the motherboard is not the throttle here, but the somewhat older M.2 SSD from Samsung.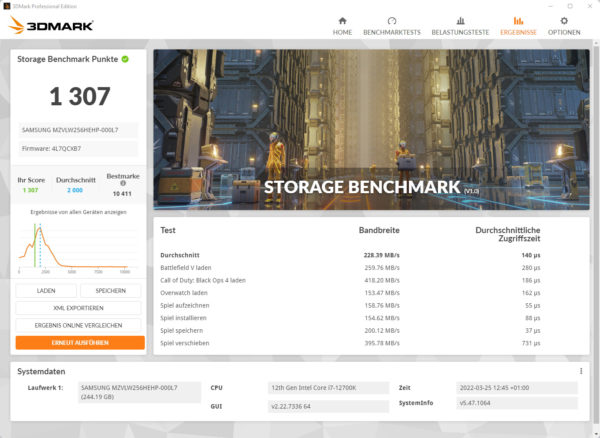 The network card with a modern 2.5 Gbit interface is also convincing. Provided that the network storage cooperates, you can copy at a good 280 MB/s.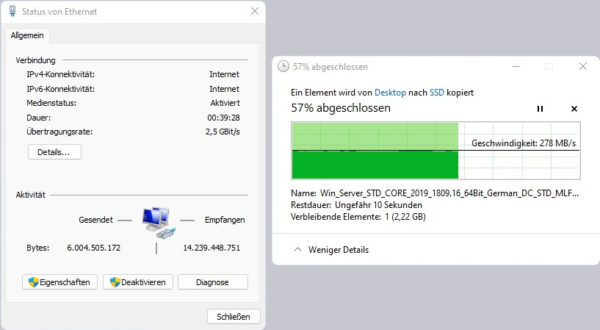 Biostar Software …
Of course, Biostar also provides a tool for the motherboard. Fittingly, it is called Valkyrie. Besides a system overview, the Valkyrie software offers various great features.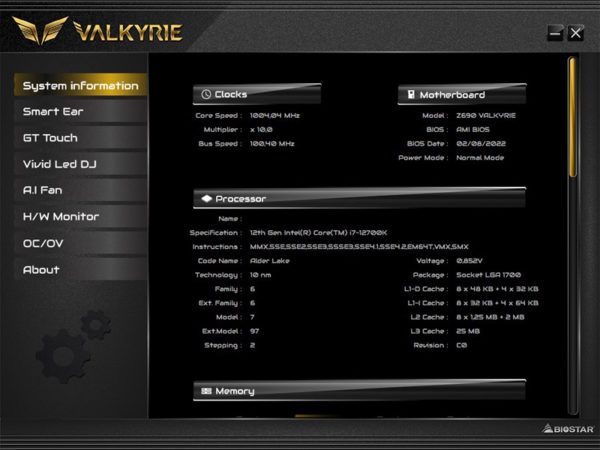 For example, an advanced sound customization …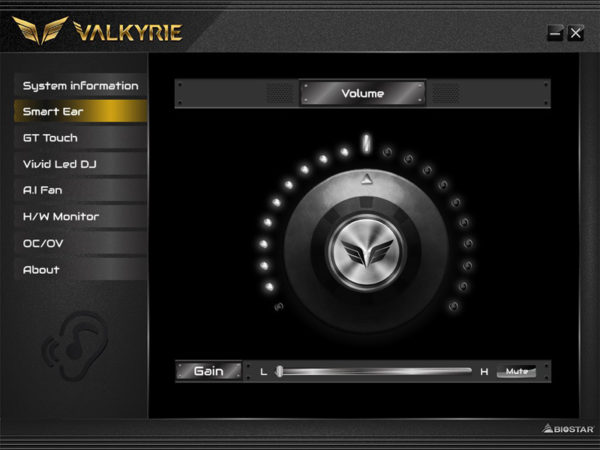 … three different power profiles to achieve low energy consumption or maximum performance depending on requirements.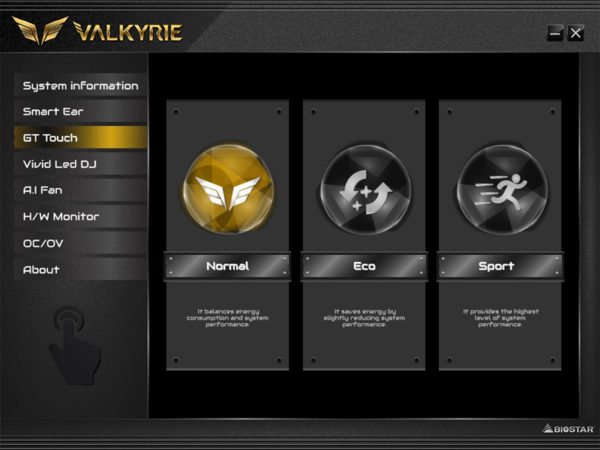 We can customize the Vivid LED control here as well.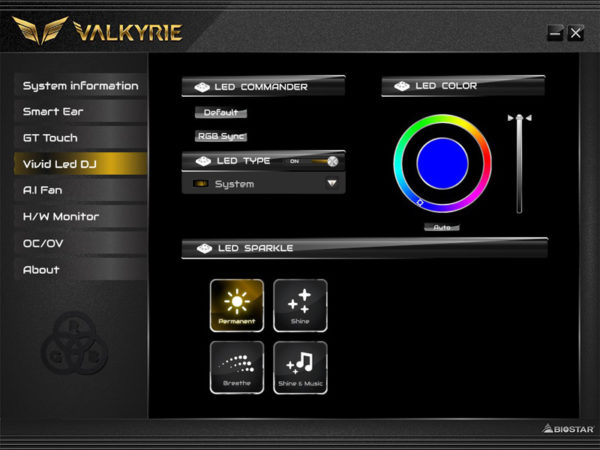 And the most practical part, the A.I Fan control. Thanks to this, we were able to quickly find out at which speed the noise of the two fans was bearable even under load.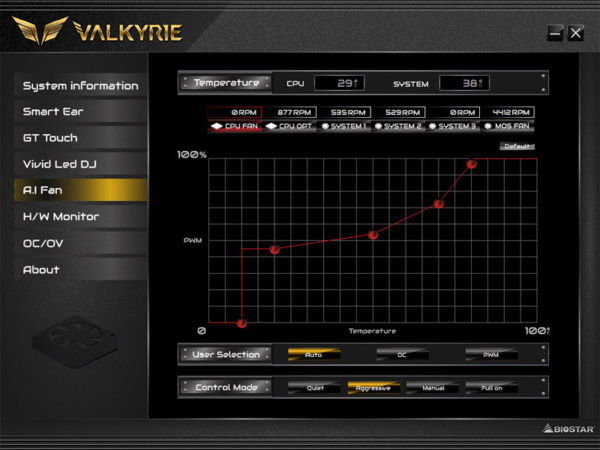 Of course, the hardware monitor from the UEFI must not be missing.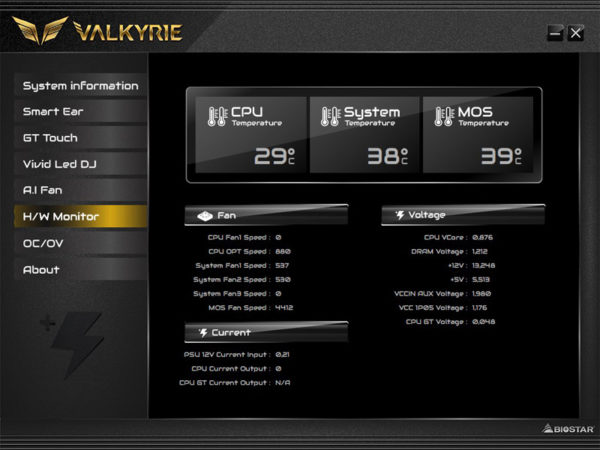 And finally, a few basic overclocking features.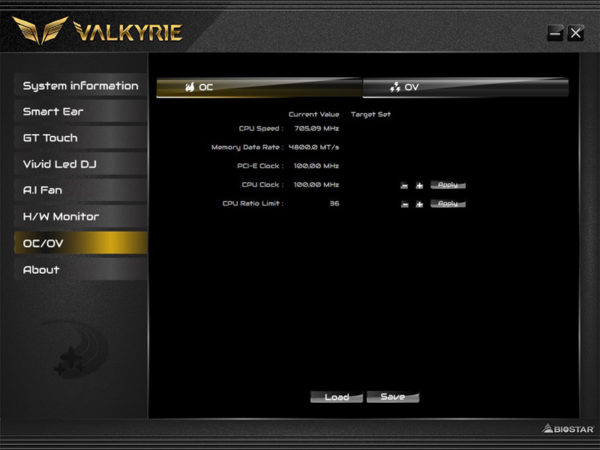 The bottom line is that the Valkyrie tool is definitely a very good program that can replace many other tools that are otherwise used.
Next, let's take a look at the Biostar Z690 Valkyrie's power consumption and temperatures.