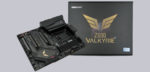 ++++ The Biostar Z690 Valkyrie motherboard can currently be purchased for about 450 Euro (05/2022). You get an almost perfect motherboard for this price.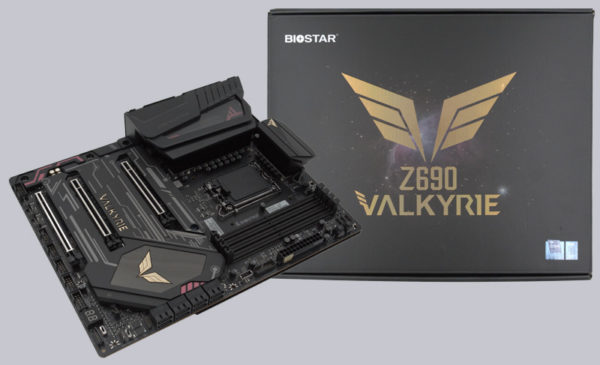 The workmanship of the motherboard is first-class and the design is really good in our eyes. There is also basically nothing to complain about in terms of equipment. Biostar has packed just about everything that is currently possible onto the motherboard.
The Z690 Valkyrie also leaves absolutely nothing to be desired in terms of overclocking capabilities, since you can modify almost everything.
The only points of criticism we found were the missing M.2 RAID functionality and the optional WiFi antenna preparation, which should already be equipped with a Bluetooth/WiFi module on such a not quite inexpensive Z690 motherboard.
However, if this doesn't bother you, you'll find every overclocker's dream in this board, which is why the Biostar Z690 Valkyrie receives our OCinside.de Overclocking Dream Award 05/2022!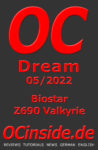 Here you can order the Biostar Z690 Valkyrie at a reasonable price.
Discuss in our forum and share experiences about the Biostar Z690 Valkyrie …
Special thanks to Biostar for their support.
Back to the motherboard comparison with all AMD and Intel motherboard reviews !