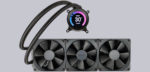 Layout, design and features …
The Kraken Z73 is a classic all-in-one water cooling solution with firmly connected rubber hoses protected by a nylon braid. On the pump itself, the hoses are rotatably connected, so that there is some room for movement when assembling the pump.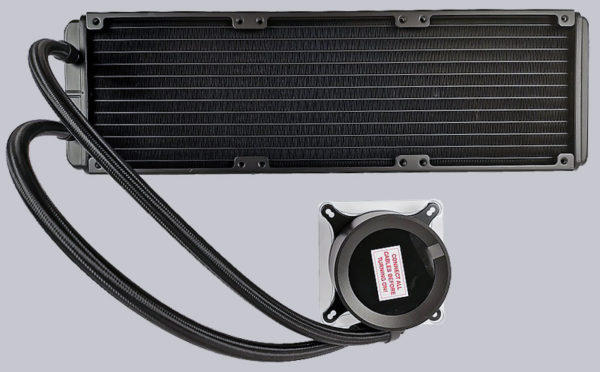 The radiator is completely flawless and perfectly finished, even with a macro shot no flaws are visible.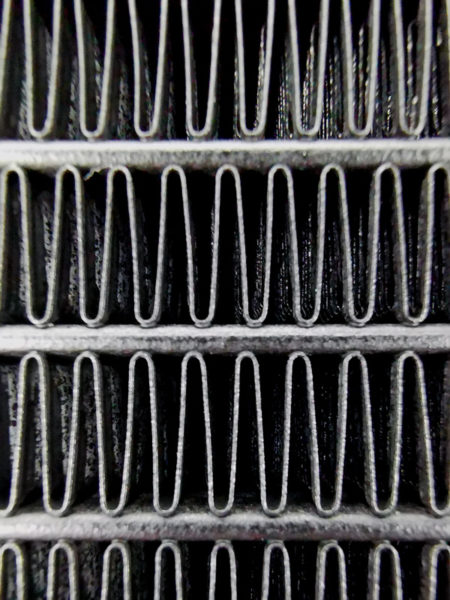 On the front side of the radiator there is also a sticker with CE and other certifications and the patent number.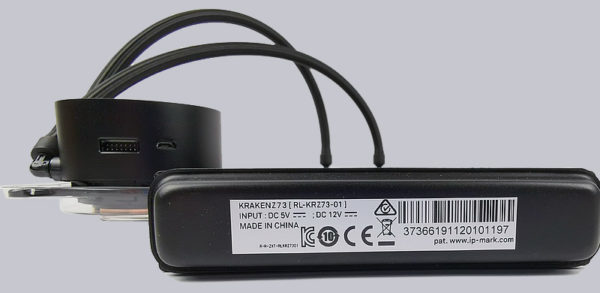 The top of the radiator is decorated with an embedded NZXT logo.


The connection on the radiator is also cleanly finished.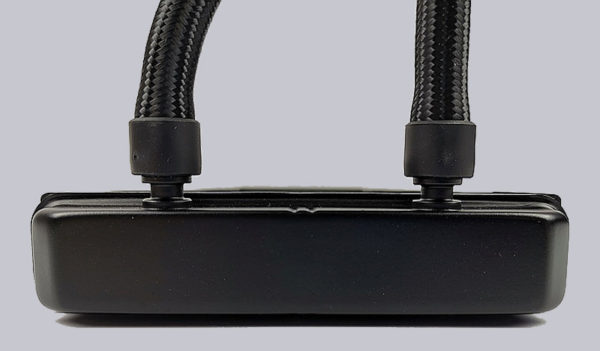 The display of the pump is well protected by a foil.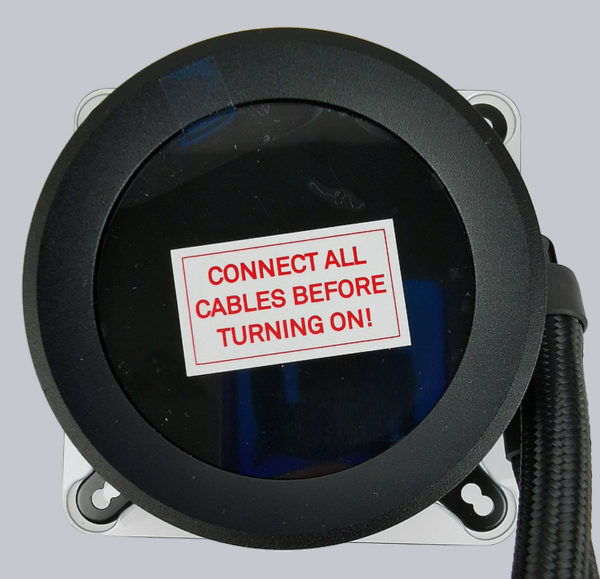 Without the film it simply has a perfect finish!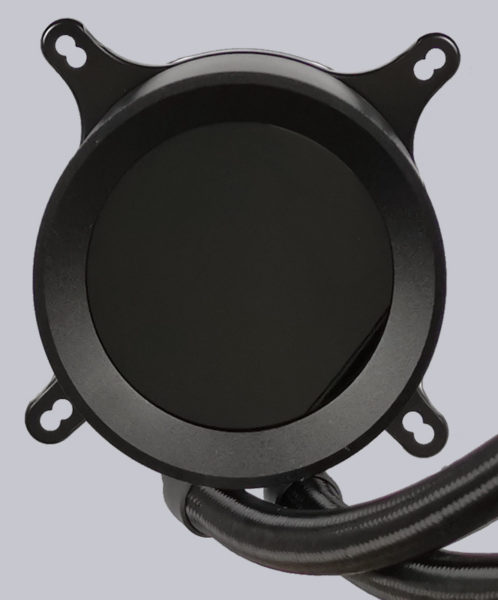 On the side of the pump, the hoses are mounted so that they can move. The casing of the pump consists of a metal sleeve, which makes it very robust.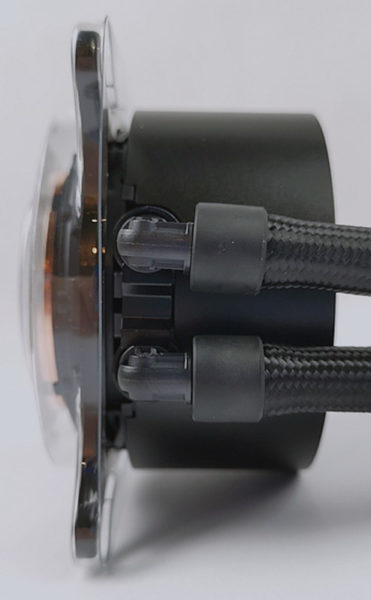 On the other side is the connection for the combination plug and the Micro USB cable.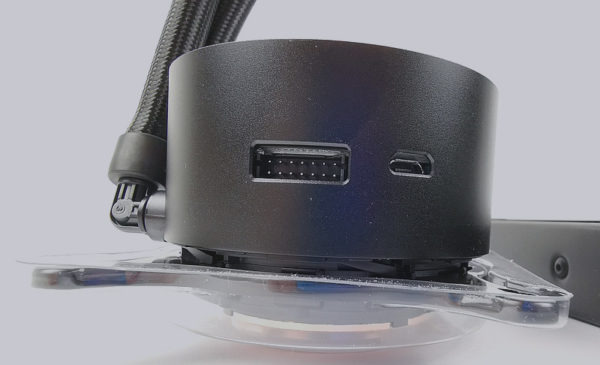 Of course the perfect appearance also continues with the copper floor.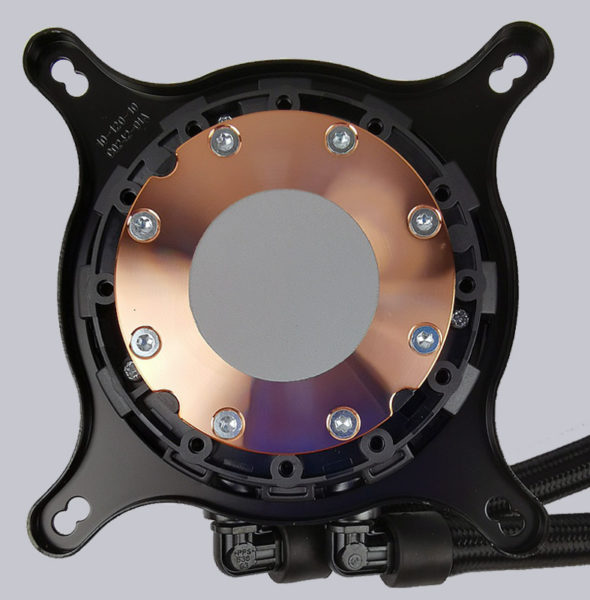 The fans are also manufactured to the same high quality.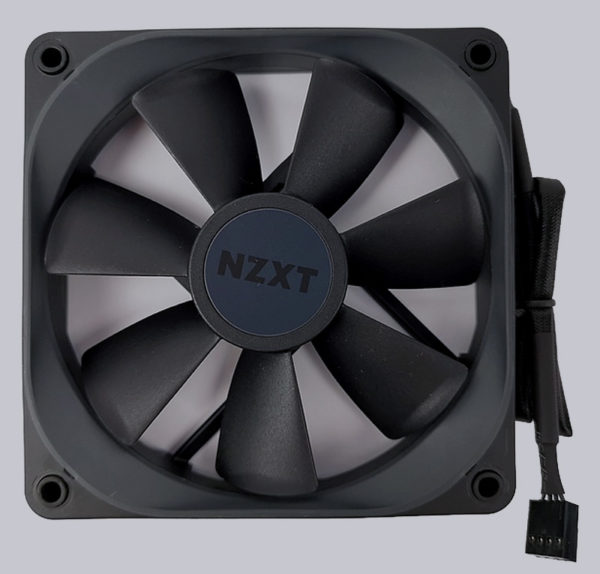 On the back you will also find stickers with the technical data.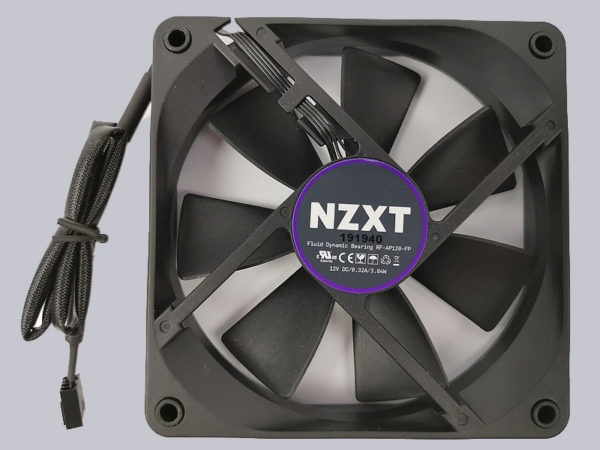 The fans have a built-in decoupling, which is not realized as in most fans by means of glued-on rubber pads …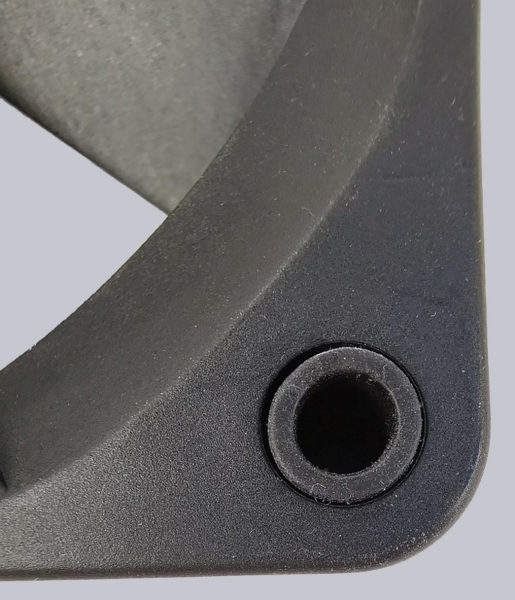 … but with a kind of rubber sleeve in the fan frame.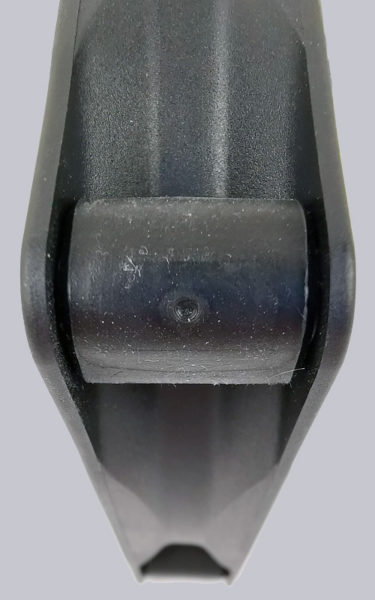 Here is a view of the assembled Kraken Z73.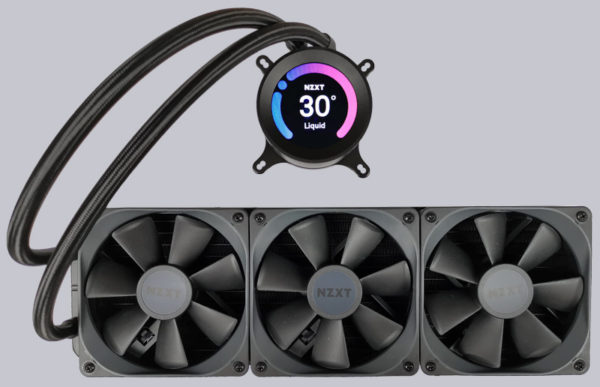 NZXT Kraken Z73 Installation …