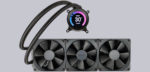 Installation …
The installation is very simple, …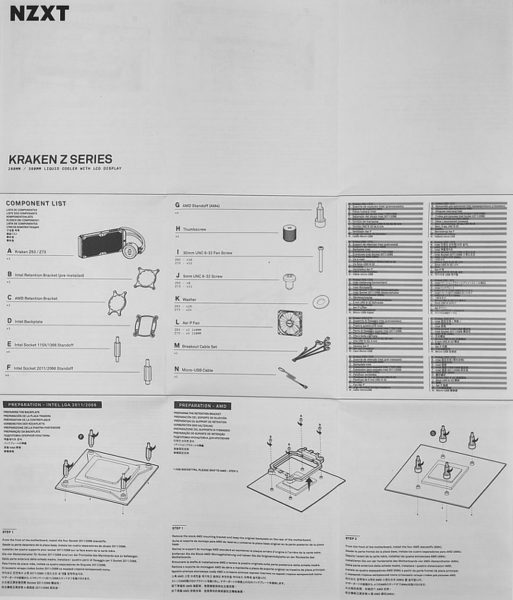 … the illustrated assembly instructions leave no questions unanswered and are suitable for all the bases described above. It was also available in 11 different languages. Only the very small font might be a little bit bigger.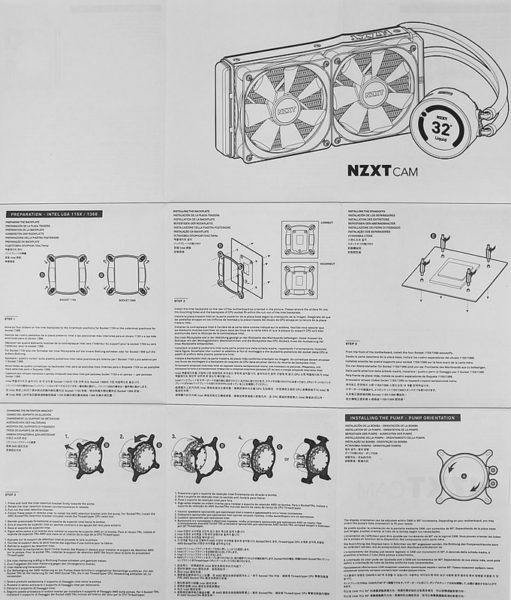 The mounting material!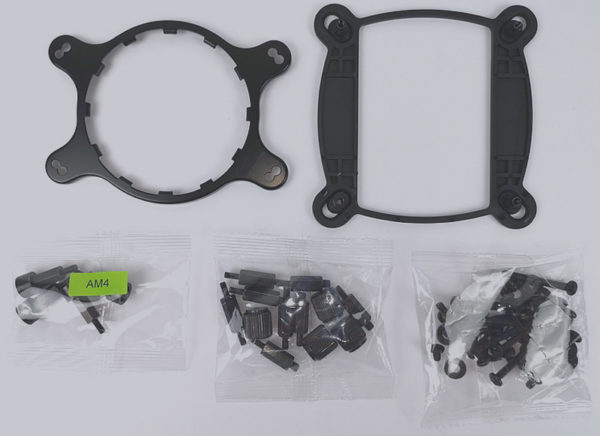 The installation is easy, thanks to the good installation instructions. For the mounting on the AM4 socket, the original CPU backplate is used, which makes the installation much easier. On the pump the connection for the versatile connection cable, CPU fan connector, 3x PWM fan connection, SATA power connector and a special HUE2 connector are combined in one cable. This connection controls the whole All in one water cooling system and even the fans are controlled by this pump unit.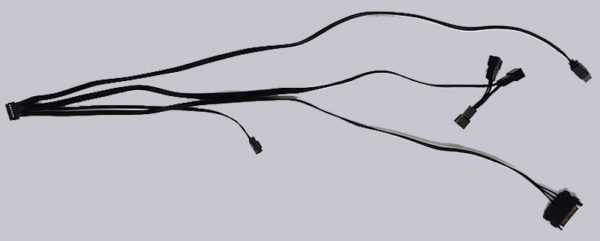 A Micro-USB is added to the internal USB cable. The pump unit is controlled by the CAM software. The cable is a bit too short and caused some tinkering with our tower/mainboard combination. NZXT should perhaps include a 10cm longer version of the cable so that the USB cable can be routed behind the mainboard to the internal USB ports, which are usually located at the bottom of the board.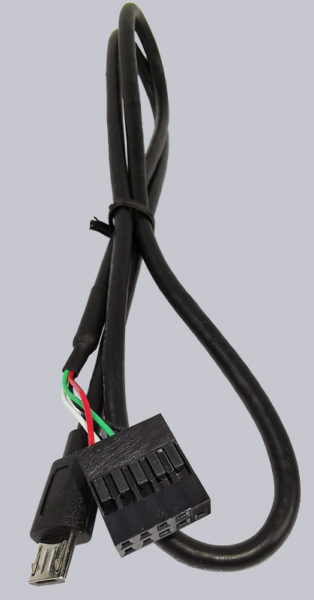 The thermal paste has already been applied to the cooling block. Since NZXT unfortunately does not provide an additional tube of thermal paste, it is not forgiving of installation errors. If the pump has to be turned again, for example, it is necessary to apply new thermal compound. Since the thermal paste is only applied in a relatively small circular area, the corners of a CPU will not come into contact with it. We will see in the following test whether this thermal paste has a cooling disadvantage.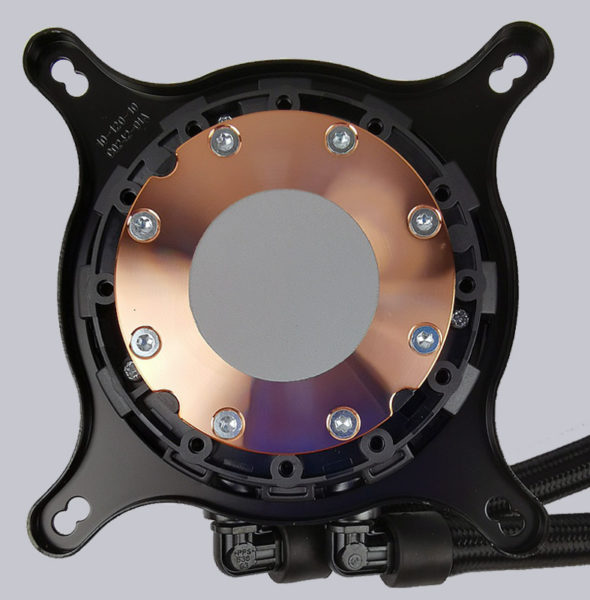 However, when assembling the Kraken Z73, it is important to make sure that the hoses are mounted on the right side or downwards! The display can only be rotated by 90° once in the current software version. If you mount the pump in other directions, the display will either be upside down or lying on its side. In the operating instructions this was expressed somewhat misleadingly, as the display gradually rotates by 90°. In fact only one "step" is possible.
Once installed, it looks like this.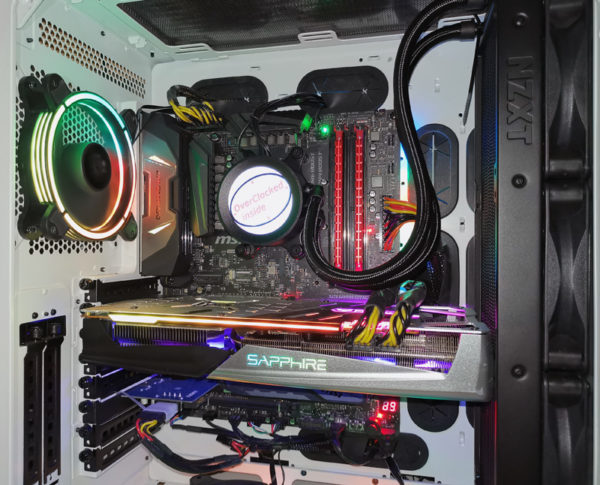 Introduction to the NZXT CAM Software …