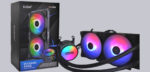 Layout, design and features …
Unpacked, the GI-CX240 presents itself rather plain at first. We see a usual 240mm aluminum radiator, a PCCooler logo on the side and about 40cm long tubes with sleeve.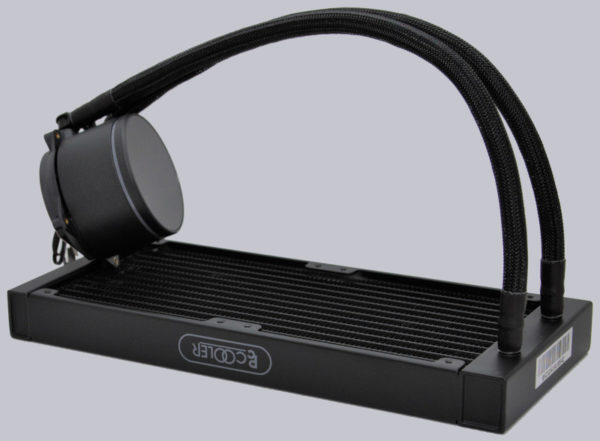 The pump/cooling unit has only a 3-pin power connector and "bare" cables. Normally the cables can be hidden well … on the other hand, a nice sheathing would not have hurt either.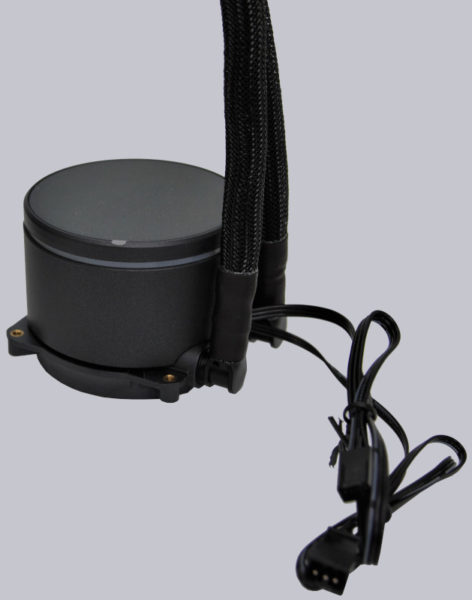 Here once again the radiator in detail. The shape is very compact and only protrudes over the two 120mm fans at the front and back, which is of course also due to the hoses. If you don't have much space in the case, this is certainly an advantage.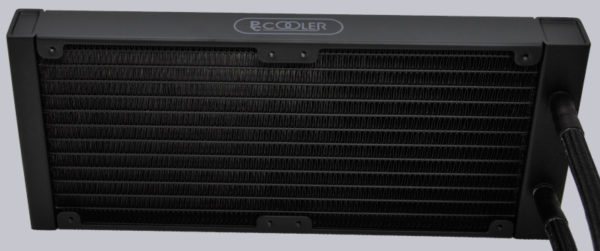 The two 120mm fans with their milky fan blades are connected via 4-pin PWM and 3-pin 5V-ARGB. In contrast to the pump/cooler unit, these cables are sleeved.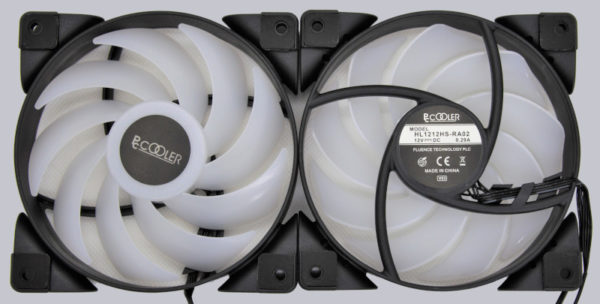 The corners are cushioned with rubber on both sides. The shape is a little peculiar, but should not cause any problems during assembly.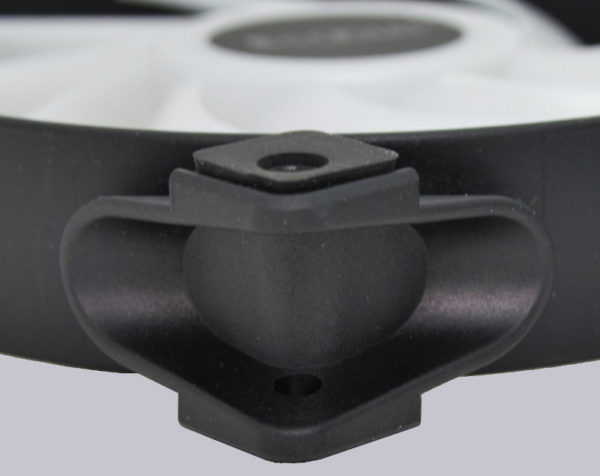 As usual, the copper base of the cooler is protected with a foil, which of course must be removed before placing it on the CPU 🙂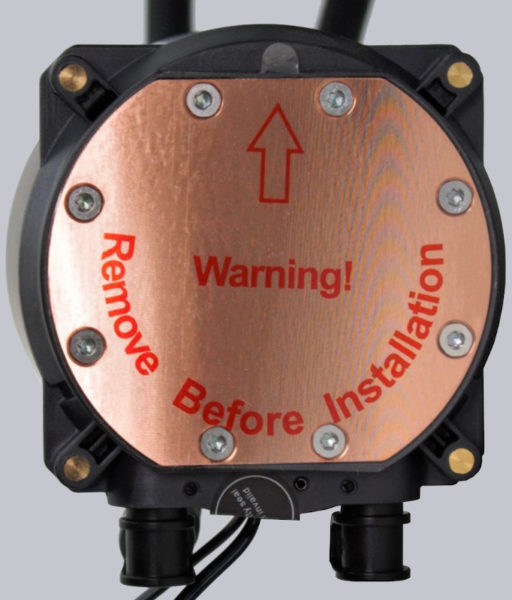 The cooler bottom is nicely ground smooth, but not mirror polished. We are curious how the cooling performance will be now.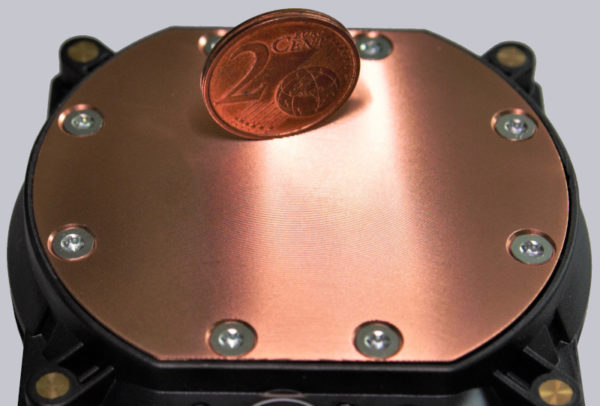 PCCooler GI-CX240 ARGB Installation …