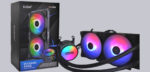 Result and general impression …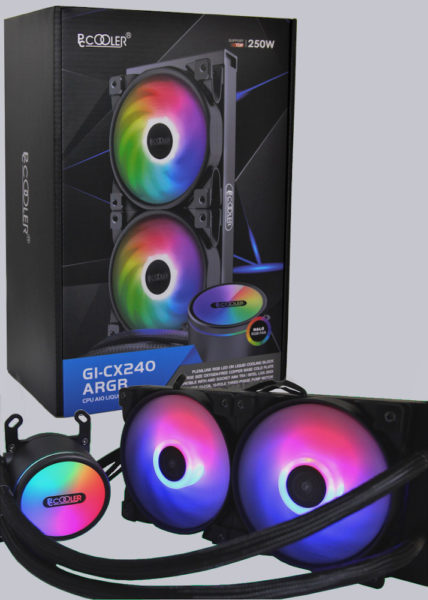 With the PCCooler GI-CX240 ARGB AIO, PCCooler has made a very positive debut for us overall. Cooling performance, optics, included accessories, etc. … everything fits and does not need to hide from the established market leaders.
Of course, a few small things could be improved, but we didn't come across anything that couldn't be worked around with minimal effort: Nearly everyone will have a 7V fan adapter or a corresponding motherboard with which to regulate the pump, and the mounting is a bit fiddly, but you don't usually mount it that often.
On the other hand, the GI-CX 240 can score with a solid cooling performance, a great look and a fair price!
We are therefore already looking forward to further tests of PCCooler products 🙂
With a little luck you can win a PCCooler GI-CX240 ARGB AIO here!
Tip: In the interactive Fit for Fan guide, you can virtually fit the CPU coolers onto different motherboards and listen to many – the PCCooler GI-CX240 ARGB AIO will be included in the next update.
For a comparison with other coolers, take a look at our CPU cooler chart 2018 on the Intel Core i5 PC and the CPU cooler chart 2018, tested on an AMD AM4 PC system. Here is also the CPU cooler chart 2016 on the Intel Core i5 PC and the CPU-cooler comparison 2016, tested on an Intel Core i7 PC. And here is the previous CPU cooler chart with CPU cooler before 2016. A direct comparison to our previously tested coolers is however not possible here, since the test system has changed fundamentally in the meantime.
Discuss in our forum and share experiences about the PCCooler GI-CX240 ARGB …
Here you can order the PCCooler GI-CX240 ARGB water cooling.
Read on in the hardware test area with several hardware reviews …