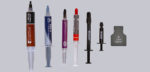 Test setup and results …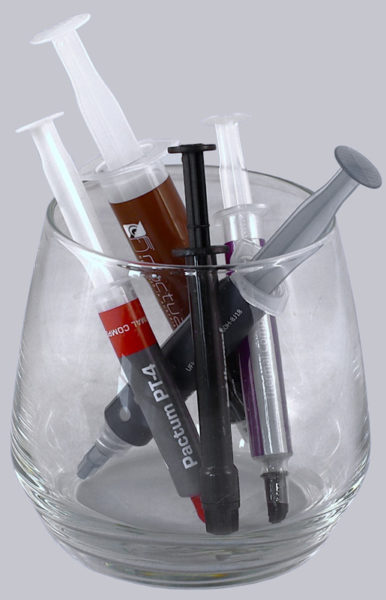 Even before the actual test begins, we can announce the winner in the largest injector in the test field category: Noctua 😀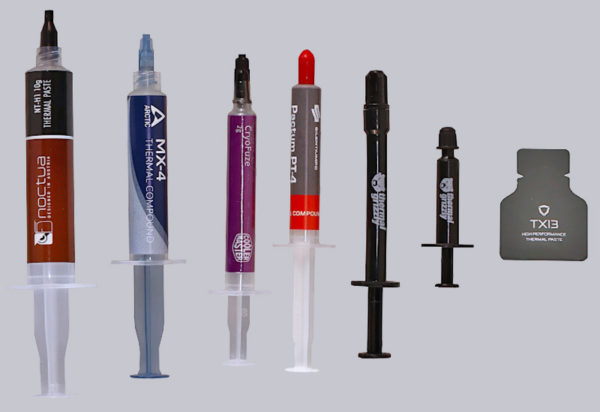 Cooler test setup …
For Practical testing, we mounted the Cooler Master Masterliquid PL360 Flux watercooler that we recently tested on our AM4 test system, which consists of the following components:
ASRock Fatal1ty AB350 Gaming K4
AMD Ryzen 7 1800X
Crucial 2x4GB DDR4-2400
Cooler Master Testbench v1.0
The following OC programs were used for the measurement: Prime95 and SpeedFan
The room temperature during the test was a summery approx. 24°C, which is a bit higher than usual, but certainly not at all unusual in the home on warmer summer days.
With the Cooler Master Masterliquid PL360 Flux, we first measure a reference value at 100% fan and pump speed with the supplement paste, which the test field then has to measure itself against under the same conditions.
We first preheated the water cooling for 30 minutes so that the results were not distorted by initially cooler water in the circuit, then loaded the CPU with Prime95 for 30 minutes per new thermal paste and noted the temperatures.
Speaking of comparability, we applied each paste the same way, spreading 5 dots like the 5 on a 6-sided die, with the middle one a bit larger. Here, for example, Noctua has illustrated a well understandable illustration on the packaging for possible thermal paste application.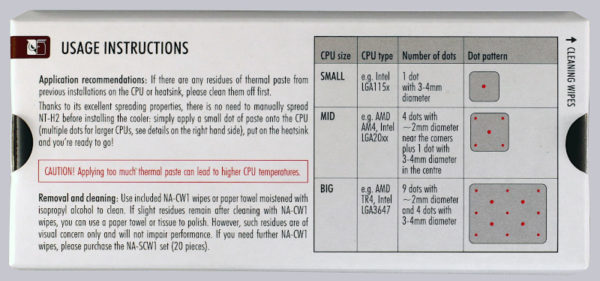 Otherwise, we would like to point out that our test method is certainly practical, but not to be called under laboratory conditions, since it is simply beyond our testing capabilities to ensure that every new cooler assembly has 100% of the same contact pressure or the applied amount of thermal paste is measured to the hundredth of a gram. Nevertheless, we are of the opinion that we can produce a practical thermal paste comparison through our careful work, which you can orientate yourself very well as a user.
Let's just take a look at the results …
In the following diagram you can see our Thermal paste test results.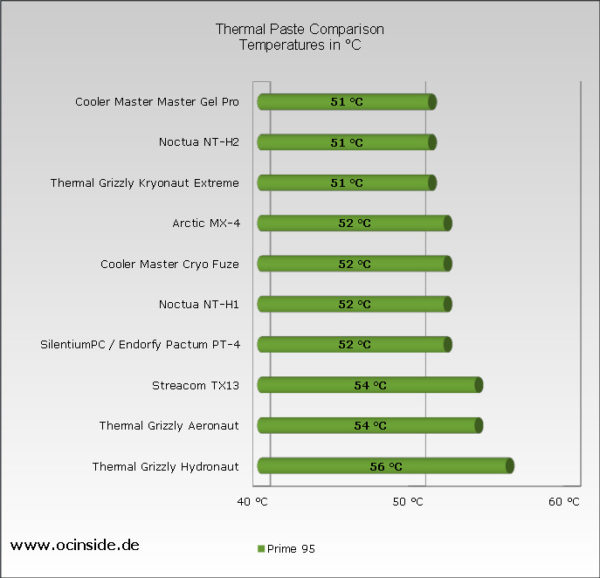 The table again shows a comparison of all thermal paste measurements.
Overall, the test field is not particularly far apart. The top position is shared by the Thermal Grizzly Kryonaut Extreme and the Noctua NT-H2 as well as the Cooler Master MasterGel Pro with very good results in each case, closely followed by the broad midfield, in which the Arctic MX-4, the Cooler Master Cryo Fuze Paste, the Endorfy/SilentiumPC Pactum PT4 and the Noctua NT-H1 cavort, whereby the difference is only a few °C in the end. The gap to the Streacom TX13, Thermal Grizzly Aeronaut and Thermal Grizzly Hydronaut is somewhat larger.
Out of competition remains the Thermal Grizzly Conductonaut liquid metal, which we could not test under the same conditions for compatibility reasons without "risking" the copper base of the AIO water cooling. However, we already had the opportunity to convince ourselves of its outstanding potential in the past.
How liquid metal compares to thermal paste when the conditions are right and what to look for can be seen in our DIY nickel plating guide, or in our Alphacool Ice Block Aurora Plexi GPX review.
Thermal paste Result and general impression …