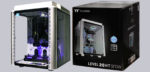 Result and general impression …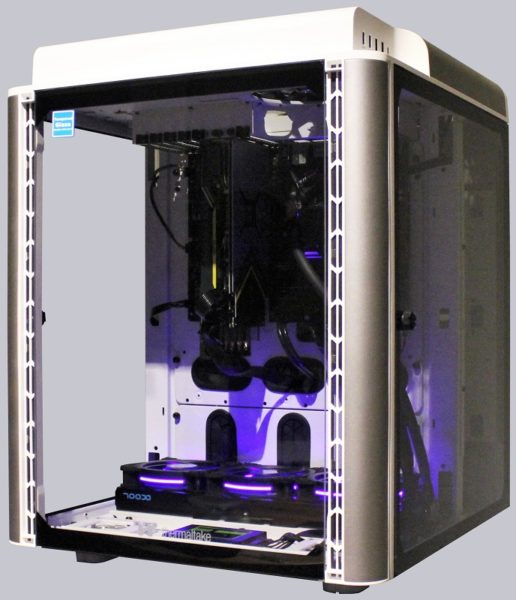 The Thermaltake Level 20 HT is a really impressive case that is at the top of the ranking in many ways: dimensions, weight, but also possibilities and exclusivity. Where else could you install an extra thick radiator with fans in push/pull mode without twitching and do not have to do without an E-ATX mainboard? Or set up a two-tone water cooling loop without having to think about where to put the second pump?
It should be clear that the case is not for everyone, it is simply too impractical in terms of weight and space requirements. It is more for enthusiasts who like to put up with it in order to really let off steam in return! It is then clear that you do not take 0815 standard cables and that you have both cable sleeves and shrink tubing on hand so that everything looks picobello in the field of view. Nonetheless, we also wanted to point out what can happen to a case with these levels of problems that you wouldn't normally expect when screwing a PC together.
What we also like very much is the very modular structure. Since we had a hard time filling the level 20 HT with our usual test hardware, we already planned to add a upcoming second part at a later date, with an appropriate selection of hardware and cooling solution
We only see a need for optimization in the gap dimensions between the glass panes and the case in view of bypassing the dust filter. Our idea with the window sealing tape may sound funny at first, but would actually be a usable and certainly also visually justifiable solution. We will certainly take that up again in Part II.
The price is relatively high, but actually OK for so much glass and case!
With this enormous amount of space to accommodate a high-end OC system including several radiators, the Thermaltake Level 20 HT case receives our OCinside.de Overclocking Dream Award 02/2020.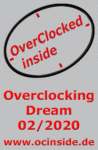 Discuss in our forum and share experiences about the Thermaltake Level 20 HT …
Here you can order the Thermaltake Level 20 HT at a reasonable price.
Read on in the hardware test area with several hardware reviews …