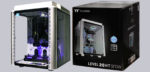 Practical testing …
For the practical test, we installed an ASRock Fatal1ty AB350 Gaming K4 mainboard along with AMD Ryzen 7 1800X incl. Alphacool Eisbaer 360 AIO and an ASRock RX 5700 Challenger. We had no difficulties, and of course no space problems. Rather, the components that would otherwise have filled a normal case well still seemed a little lost here 😉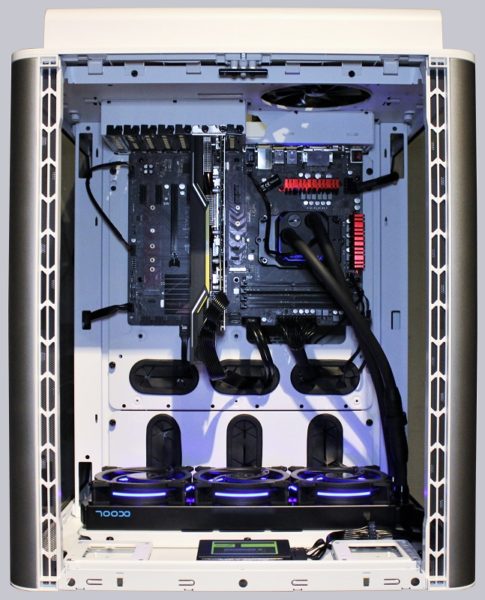 Installing the SSD at the front looks chic, but it will be difficult to hide the cables. So it is better to plan straight away with tube expansion tanks so that you have something to hide behind it
Seriously: it can't hurt to worry about longer cables (and prettier ones) than usual if you are flirting with level 20. Because the case actually offers routes that you would not normally find in normal cases.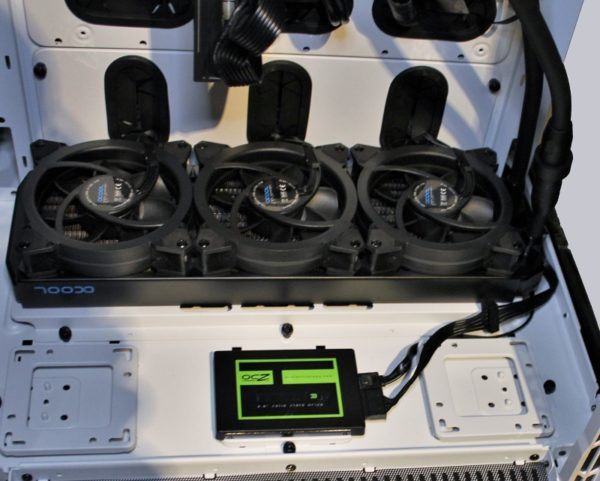 In general, there is little to hide in the case, at least in the front part. If you have unsightly standard cables, you can see them if you want and not.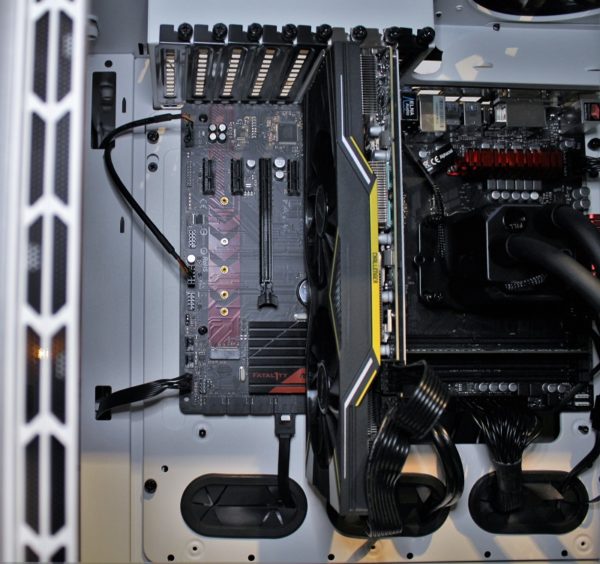 It can also be problematic with AIO water cooling: the tubes of our Alphacool Eisbaer were just long enough for the Level 20 HT.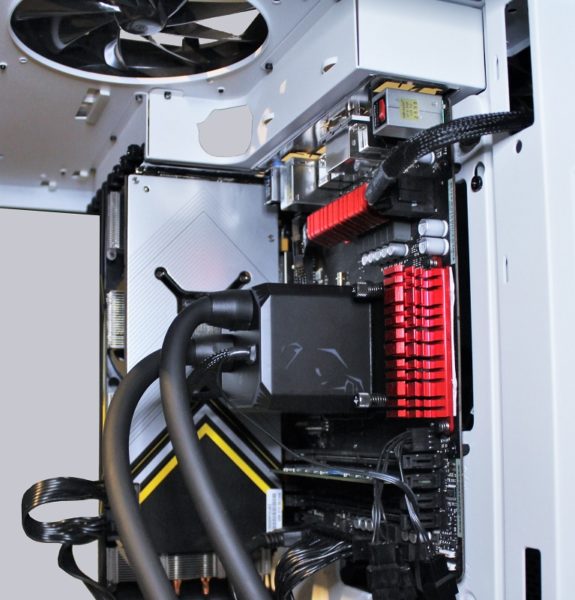 Finally, we now have a view from above of the fully assembled case. Incidentally, Thermaltake only uses very simple, black standard fans. But that's also perfectly fine, since with the multitude of options it would be difficult to please everyone anyway. After all, these fans only have a minimal impact on the overall budget of the case.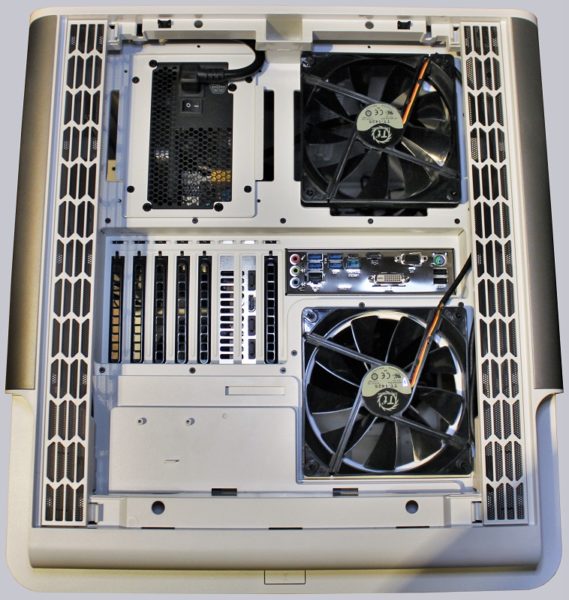 Thermaltake Level 20 HT result and general impression …