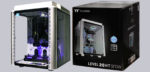 Construction, design and features – outside …
The Thermaltake Level 20 HT Snow Edition has a white basic tone, but the case is also available in black. Let's start with the glass elements on our tour: the side glass panels can be opened like doors.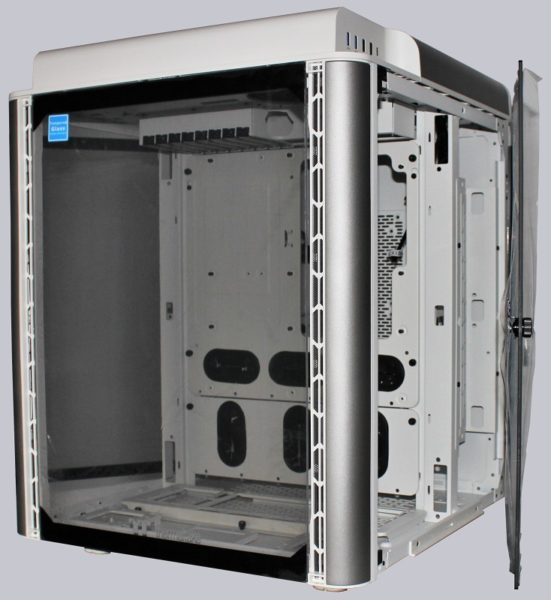 For this purpose, bars are embedded in the glass, with which the side panels are securely closed.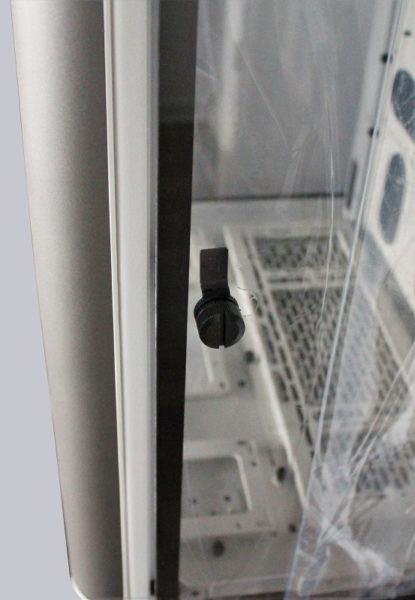 At the back, the side panels are attached with hinges …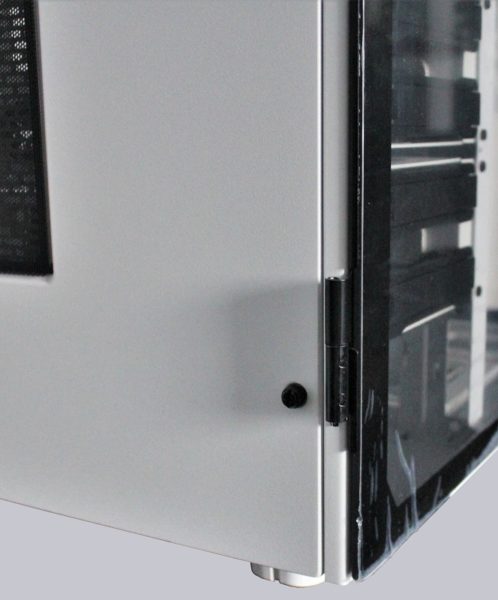 … and dampened at the front with foam rubber. As a result, the handling of the glass side panels really feels very valuable. No rattling or similar but actually like a real glass door 😉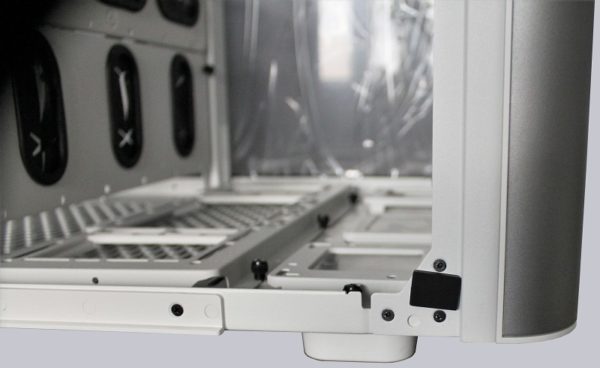 The front pane in turn is opened using a push button on the top of the housing.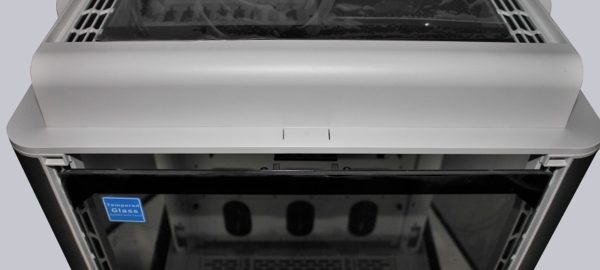 Thermaltake discreetly immortalized itself with a logo and lettering on the lower edge.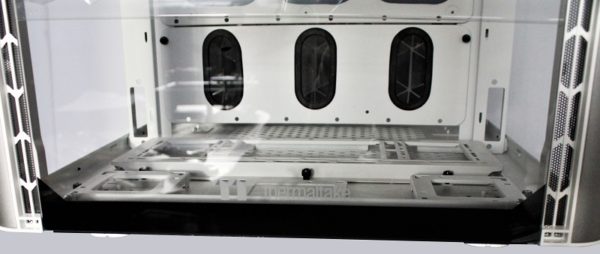 The glass cover of the housing can be opened by pressing down the edge, a spring mechanism then slightly raises it.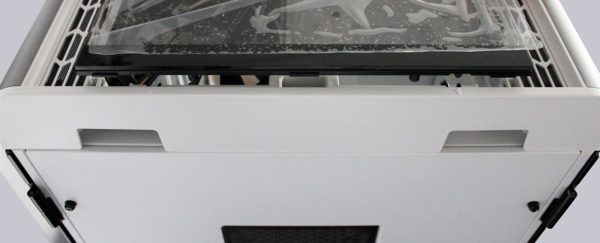 On the top of the case are the USB ports on the right (2x USB-A 3.0, 2x USB-A 2.0 und 1x USB-C) …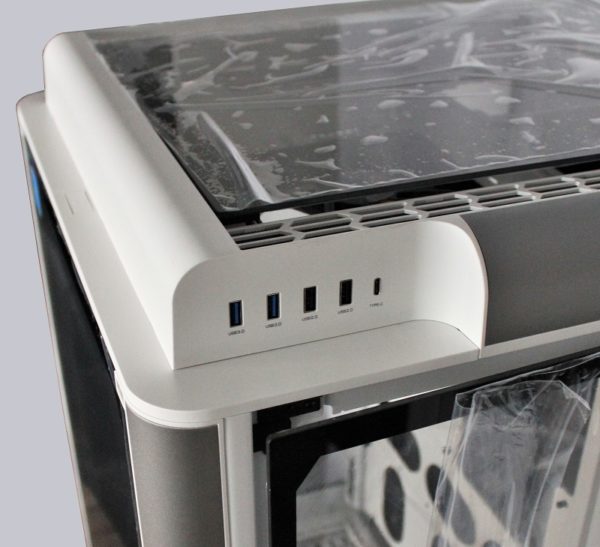 … and left headphone and microphone jack as well as the reset and power button.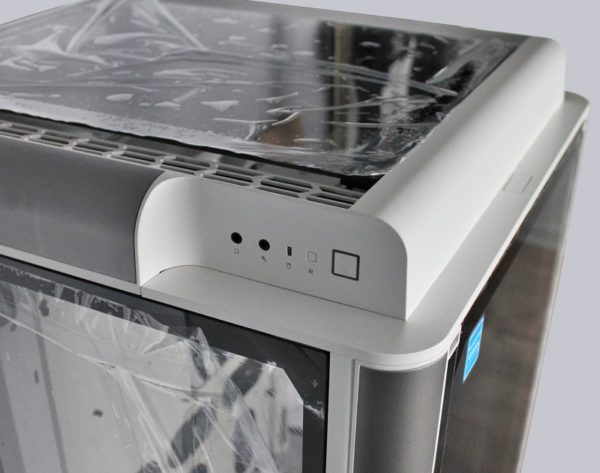 The back is the only side of the case without glass, but with mounting spaces for two 120/140 mm fans. At the upper edge are the two openings through which you can later lead all connection cables to the mainboard, graphics card, etc.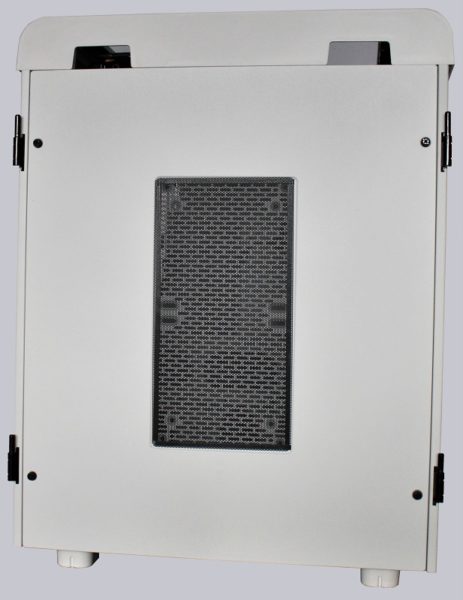 The mesh dust filter is relatively simple and magnetically attached so that it can be removed quickly for cleaning.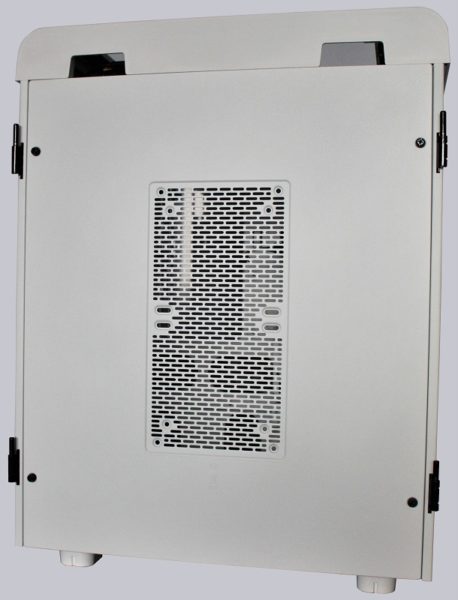 The same dust filters can also be found on the underside of the case: once at the inlet for the radiator mounting area in the front part of the housing and once at the air inlet for the rear part of the housing, but we'll look at that in more detail later.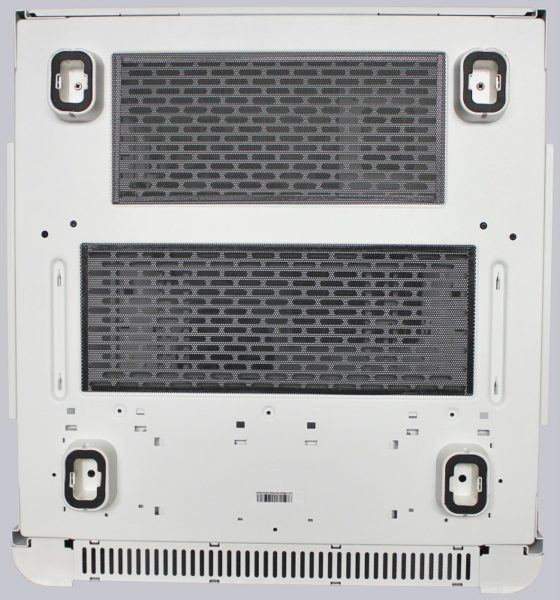 All around, we combined a lot of glass from the outside with (in our case) white metal and plastic with silver accents. In addition, a large number of generously dimensioned inlets and outlets for ventilation.
Unfortunately Thermaltake has left both on the front glass panel …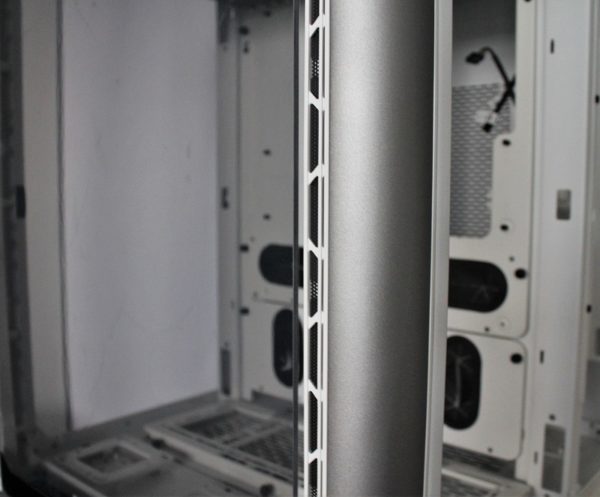 … and on the upper glass panel a relatively large gap between the glass and the dust filter, so that the filters will not do their job. We immediately had the idea that leaky windows should be sealed with Tesamoll. The white one in the P-profile could fit well here 🙂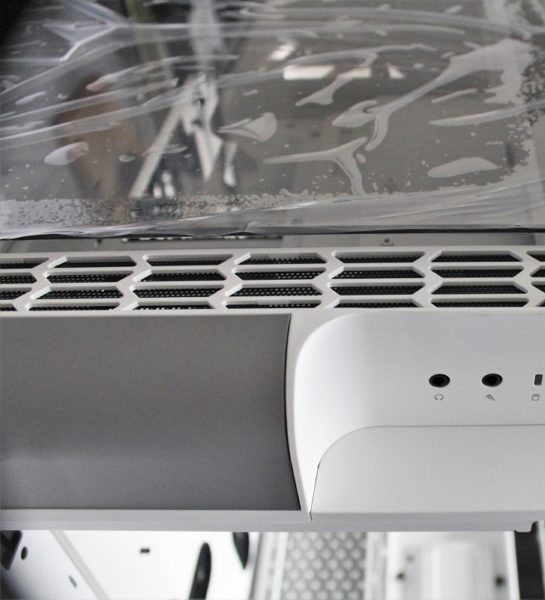 Thermaltake Level 20 HT construction, design and features inside …