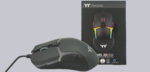 OCinside.de tested the Thermaltake Level 20 RGB Ambidextrous Gaming Mouse today. This ambidextrous gaming mouse offers customizable RGB lighting, support for voice assistants, and much more.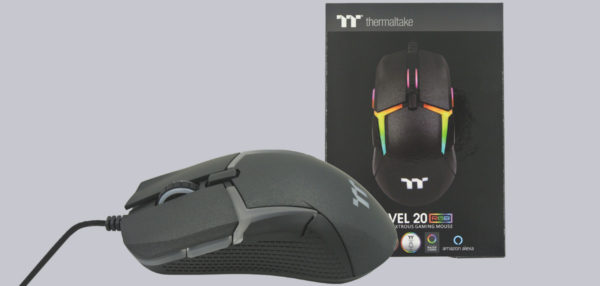 Thanks for the support …
Many thanks for the support to Itchi and the Manufacturer Thermaltake.
The Thermaltake Level 20 RGB Gaming Mouse has at review date a price of approx. 70 Euro.
With the Level 20 series Thermaltake has already launched a few gaming optimized products. The Level 20 RGB Gaming Mouse completes the product range.
Here you can order the Thermaltake Level 20 RGB Gaming Mouse.
The delivery of the Thermaltake Level 20 RGB Gaming Mouse …
The mouse is delivered in a black cardboard box that is appealing to our eyes. Placed in the middle we can already see our mouse.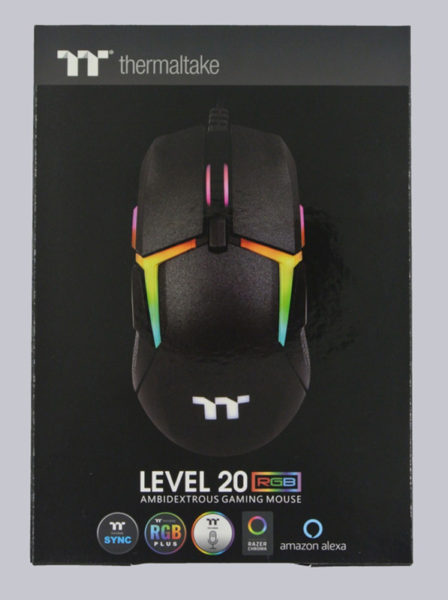 On the back we find an overview of the basic functions as well as some information about the minimum requirements of the PC, the technical data and the contents of the box.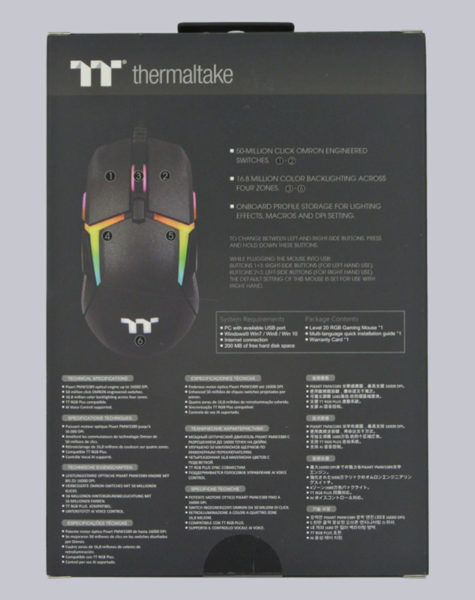 To our surprise we can open the box like a book and have a first look at the new rodent. This is practical, because it allows us to try out the mouse size directly. On the left side we see a few other representations of the mouse including a description of the individual control elements.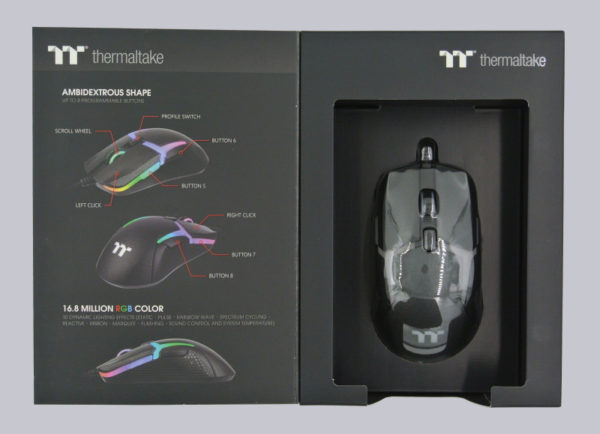 This is included in the delivery package …
Not surprisingly, there is of course not much in the way of accessories. In addition to the mouse, a cloth bag for the safe transport of the mouse is also included. This is indeed very practical if you are on the road a lot and you don't want to put the 70€ expensive mouse into the notebook bag.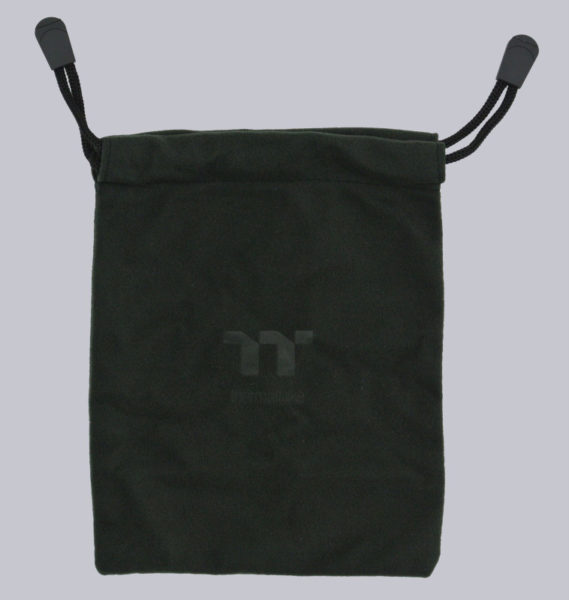 Of course we also find a quick installation guide, the warranty conditions and two Thermaltake stickers in the box.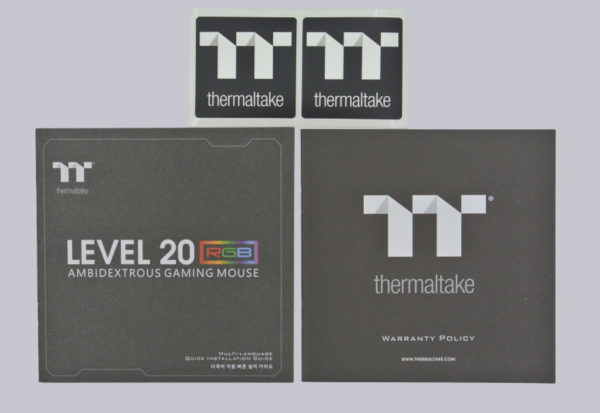 Let us now come to the technical data before we move on to the practical part.