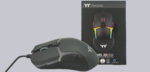 Layout, design and features …
Let us now come to the design of the mouse. It is presented in plain black, the LED zones are set off in light grey. When turned off, it's not exactly an eye-catcher, but it adapts well to many manufacturers' designs. The mouse only becomes a real eye-catcher after switching it on. As usual with high-quality mice today, the Thermaltake Level 20 Mouse comes with a sleeved connection cable with integrated cable tie. The USB port is gold-plated.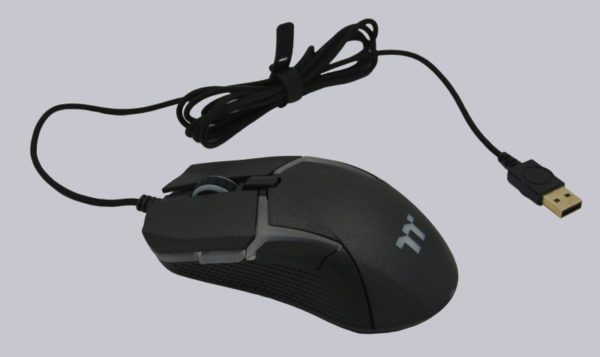 With the closer look at our rodent it is noticeable that this is processed very high-quality despite many plastic elements. The surfaces are slightly roughened for the necessary grip when playing. Additionally, the sides are more strongly ribbed in a triangular shape. A rubber coating, like on the mouse wheel, would have been desirable, as this offers better grip and is a bit more comfortable in the long run.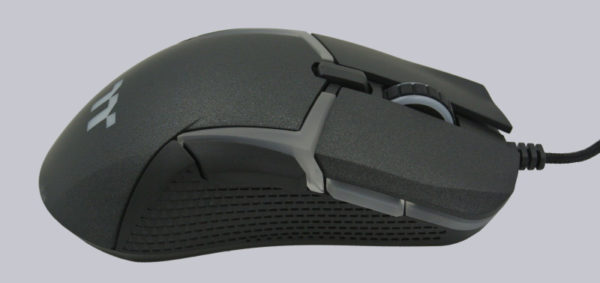 Here again a view from above. You can see immediately where the LEDs are located. How they work, we show further down in the RGB video.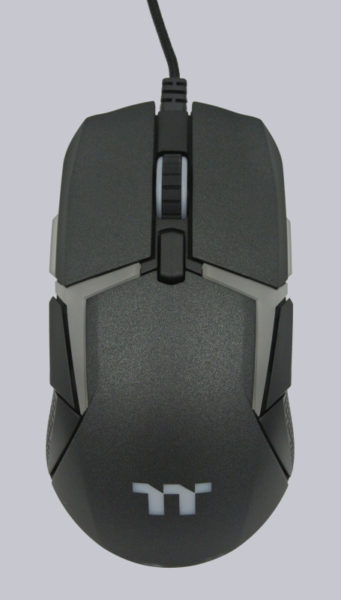 Seen from below, the mouse appears relatively simple at first glance. We find the serial number and the current that our mouse draws from the USB port. This is especially important if you use it on a passive USB hub, as it does not consume very little current with a maximum of 250mA.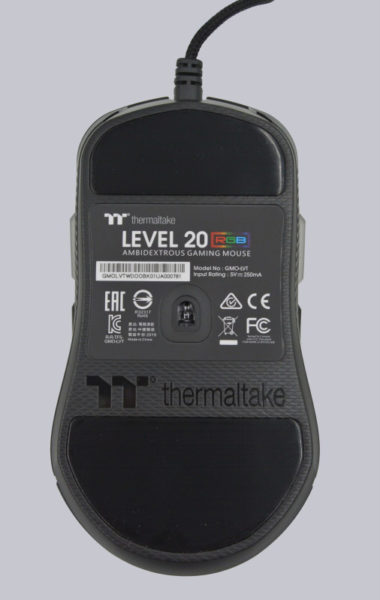 One last look from the front and then we get to the software.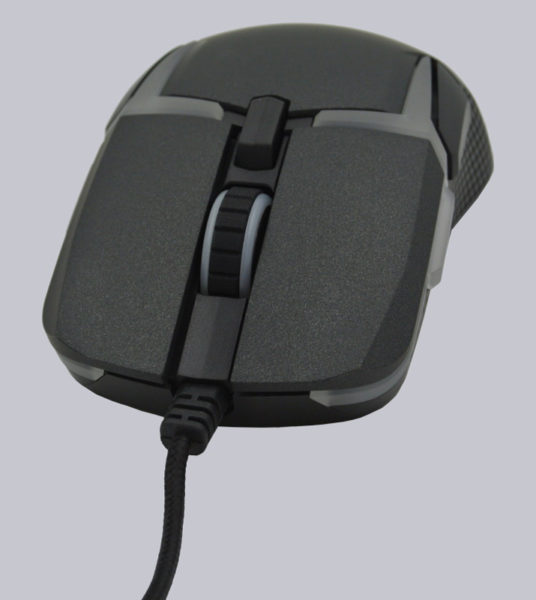 Before we get to the software, we show a small video with the LED effects.

As far as the feel is concerned, the mouse fits perfectly in our eyes. Even after long sessions your hand does not hurt. The large glide pads on the underside ensure a pleasant glide on our mouse pad. Likewise, all keys are comfortably accessible without having to perform finger splits. In any case, there is a lot of praise here!
Thermaltake Level 20 RGB Gaming Mouse Software …