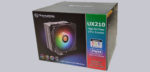 Layout, design and features …
The UX210 stands out with a relatively slim design with the just 59mm thin heatsink. The fins are tightly set and cleanly processed.
The heatsink has 5 U-shaped bent, nickel-plated copper heatpipes with a diameter of 6mm each.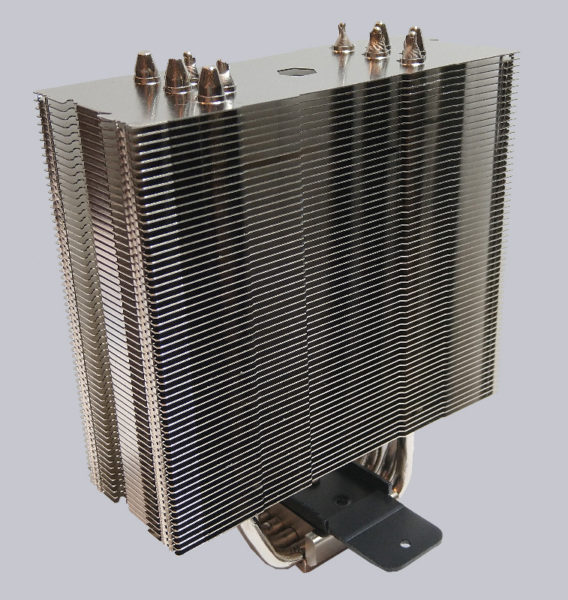 The CPU base is also made of copper and nickel-plated. Thermaltake does not use HDT (Heatpipe Direct Touch) but a highly polished nickel-plated surface for heat transfer. We have described the different methods for heat transfer in the large CPU Cooler Comparison 2022.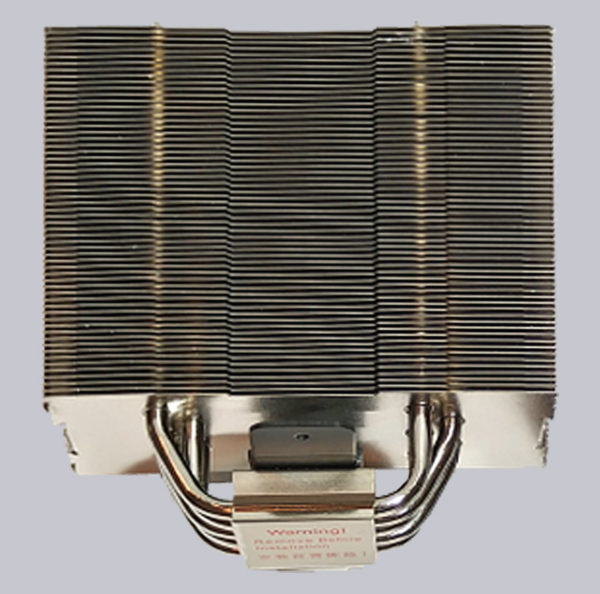 The included 120mm fan has a 4Pin PWM connector, but can also be controlled via DC (9V start voltage). According to Thermaltake, speeds from 600 rpm to 2000 rpm can be controlled via the PWM signal. With the compact design and the high maximum speed of the fan, the UX210 recognizably relies on a high airflow to achieve its cooling capacity of 150W according to the manufacturer.
At the hub of the fan is a ring with a total of 10 addressable, bright LEDs. The LEDs can be connected to any suitable controller or mainboard header via the 3pin 5V connector and controlled via corresponding software.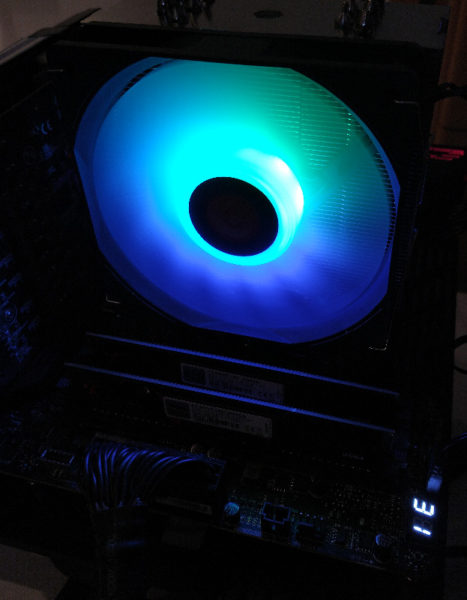 Thermaltake UX210 ARGB Mounting and installation …