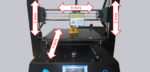 What does FDM 3D printing at home require?
To manufacture components at home using the FDM process, you don't need many things. On the one hand, of course, the 3D printer itself. This is available in a price range from around 150 Euro to several thousand Euro. But in the range of 300 to 500 Euro there are already some models that already produce a very attractive print quality and can produce objects with a size of about 20x20x20cm. In this price range, the complete control unit including software and a spool of filament is already included, so that the component to be printed out only has to be provided as STL-file. All 3D printers are operated with electricity. A 230V power supply is therefore mandatory at the desired installation location. However, the printers do not require a particularly high level of power. The maximum power requirement is around 150-300W and the average is 70-100W. The filament can be ordered in specialized 3D printer stores or at Amazon.
In the entry-level sector, practically only filament with 1.75mm diameter is processed. The beginner-friendly PLA is available in different container sizes and in almost every imaginable color. Whether classic colors or bright neon colors, practically every wish can be fulfilled. Even exotic variants that look like marble, wood or metal are available. Yes, there are even filaments that glow in the dark.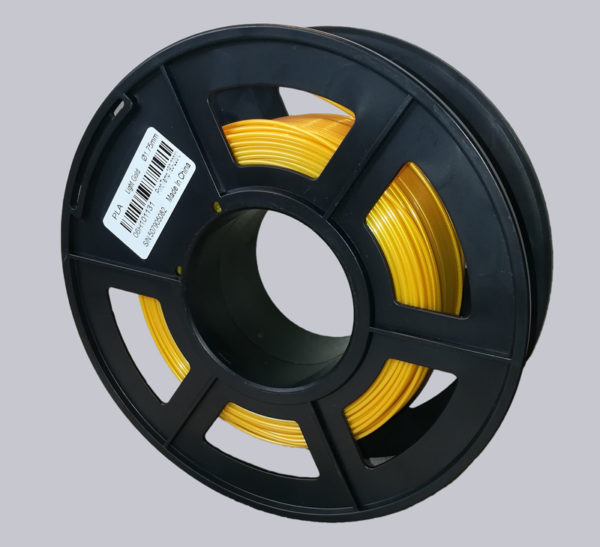 However, if special effect particles are added to the filament, it is easier for the nozzle to clog. It's better to wait until you've gained enough experience with your 3D printer before using these specialty materials.
You will also need a computer. You can model 3D objects yourself or download finished models from one of the many 3D printer communities on the Internet. The preferred file format for 3D models for 3D printing is STL. The STL file must then be broken down by a computer program into the individual layers to be printed. This is called slicing, which is why such programs are also called Slicers. Some 3D printers come with the popular slicer program Cura on an SD card for installation on a PC. It can also be downloaded free of charge from the Internet.
How to find the right 3D printer?
FDM 3D printers are available in many variations on the market. Complete units are available starting at 150 Euro. It's clear that in this price range, you have to accept some cutbacks in print size and features. In the 300 to 500 Euro range, there are many good 3D printers with decent print quality and print size. Many manufacturers in this price range give their 3D printers model names that include the terms "i3" "maker" or "ender. Most of these are replicas or clones of products from well-known manufacturers. In this price range, you should not have to do without a heated printing bed. A spool holder from which the filament can unwind cleanly during printing should also be included.
Now let's get to the first steps in 3D printing …