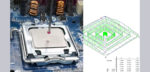 Our conclusion …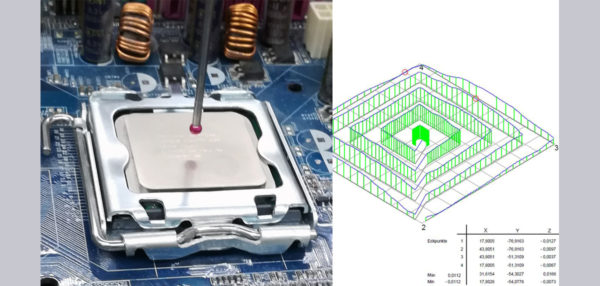 Can we now definitely say on the basis of our insights whether there are advantages or disadvantages in grinding and polishing the CPU?
We can answer this question with a very clear yeso!
Who knows exactly what he does and polishes his CPU, because he wants to have an unique specimen in this PC, can of course do this on his own responsibility. A serious deterioration is not necessarily to be expected. However, it should be clear to everyone that one loses one's guarantee and warranty claim in the process. That's why we don't recommend grinding CPUs by hand.
Every now and then, however, it happens that the IHS was manufactured particularly badly and wobbles properly or can be rotated like a gyroscope on a glass surface and runs much hotter than comparable CPUs during operation. Such a bad CPU could be optimized by grinding. However, it would be simpler to complain such a CPU to your dealer, since it is obviously a defective product.
We'll see how it all looks on the AMD side as soon as we've measured an AMD CPU. Since the CPU clamping of AMD is completely different from Intel, the results can be completely different. But to make a prognosis before the measurement would be quite dubious. Too many variables play together here, which can hardly be estimated. In addition, with the current AMD AM4 generation, the CPU DIEs are no longer centered exactly below the IHS for each model, which is why each model would have to be considered separately again.
Discuss in our forum and share experiences about the CPU grinding and polishing …
Here you can order processors and thermal paste at a reasonable price.
Read on in the hardware test area with several hardware reviews …