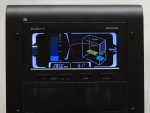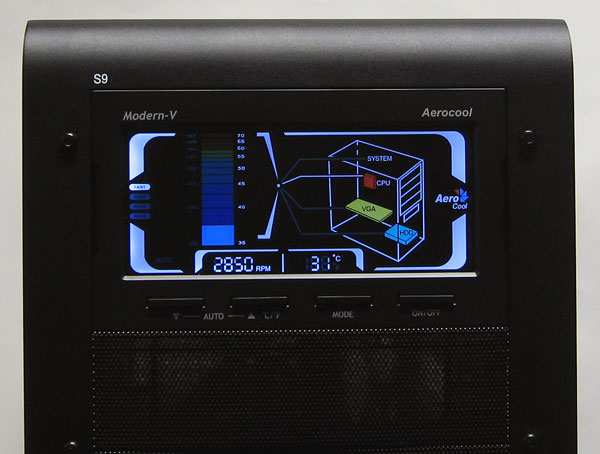 The Aerocool Modern-V fan controller has a black plastic panel with a big colored display and a controller PCB, where all cables for the 3-pin fans and temperature seonsors are already pre-assembled. The fan controller can be attached with up to eight screws to the two 5.25″ drive bays and have to be connected with a Molex connector to the power supply unit of a PC or Macintosh.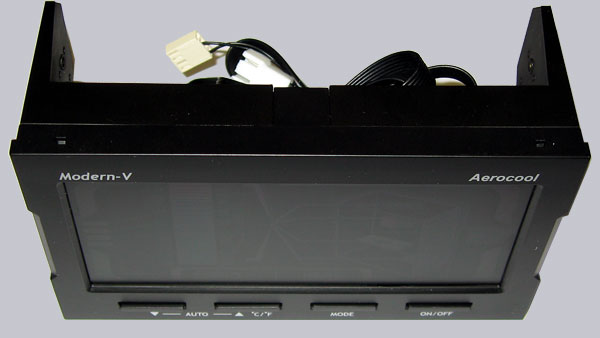 Below the LCD are four buttons to setup and operate the fancontroller. With the left two AUTO keys one e.g. change the respective values like temperature or rotation speed. By pressing both buttons at the same time, it's possible to toggle between the automatic and the manual mode. And with a somewhat longer tap to the °C/°F button, the screen switch between Celsius and Fahrenheit. With the MODE button one can select the different fans and/or temperature sensors and by holding the MODE key for a few seconds, the configuration is selected in the manual mode. The right ON/OFF button activate or deactivate the display (but do not press it too long, because this will reset it to factory defaults).
Here is a picture of the Aerocool Modern-V fan controller in the recently tested Aerocool Standard S9 chassis: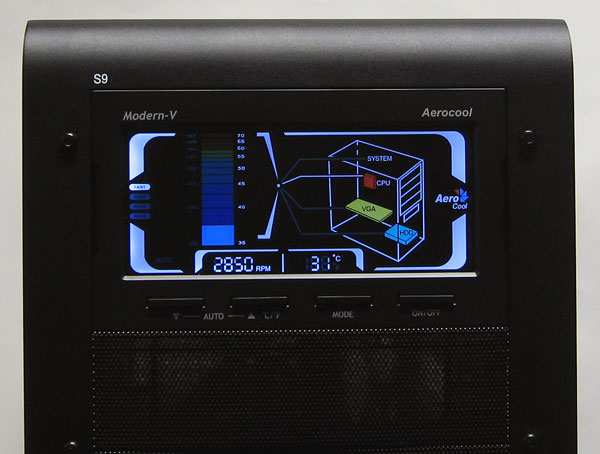 And here you see the backside of the Aerocool Modern-V fan controller with the preassembled cables and the well protected foil temperature sensors in a silicone tube: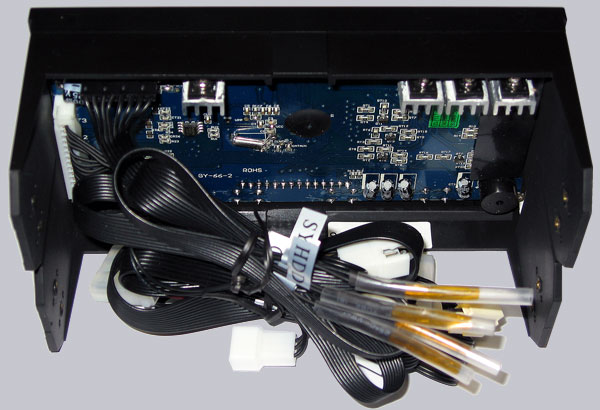 All cables are well labelled, so it's possible to begin immediately. The additional plug at the FAN1 cable can be attached to the CPU fan connector of the motherboard, in order to transfer the rotation speed signal, if the fan monitoring is activated in the motherboard BIOS.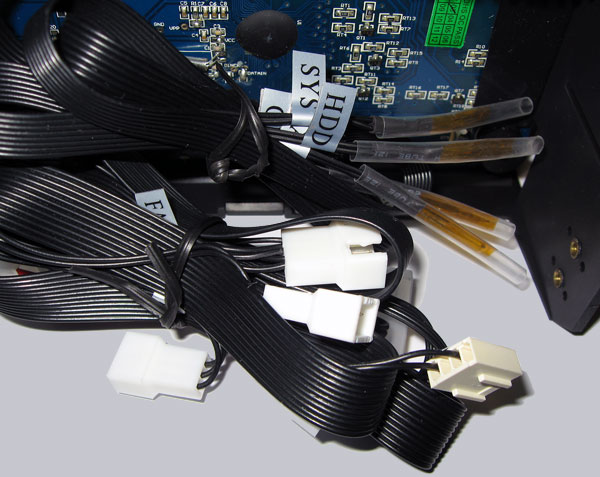 This picture shows the Piezo buzzer on the right, which is soldered to the PCB for the alarm. The signal cannot be turned off, so it would be necessary to de-solder the buzzer, in order to deactivate it. Additionally one can see the solder connections quite well, which seem to be partly quite irregularly and clunky. Since however no cold solder joint is visible, this should not cause any errors.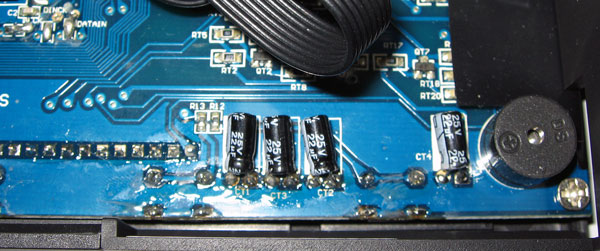 Setup and operation of the Aerocool Modern-V Fan Controller …