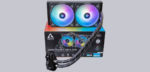 Installation …
Since the mounting system of the Liquid Freezer II 280 A-RGB cooler for AMD systems does not differ from that of the 240mm variant, we refer to our test of the Liquid Freezer II 240 A-RGB cooler here.
However, if you look or measure very closely, you will notice that the offset between the two AM4 mounting positions has been reduced. This was probably changed to avoid possible space issues around the CPU socket. The following comparison picture shows the current version of the cooler holder on the left and the previous version on the right.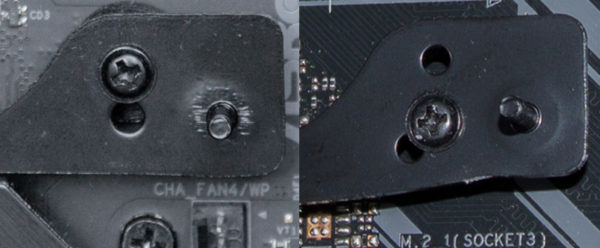 Also, the bracket between the mounting points is now straight rather than cantilevered down. The old version would no longer have fit on the ASRock B550 Taichi Razer Edition we used with the Zen3 offset. The new design just about fits. If necessary, the cooler could of course have been mounted on an AMD Zen 3 CPU using the standard AM4 mounting points.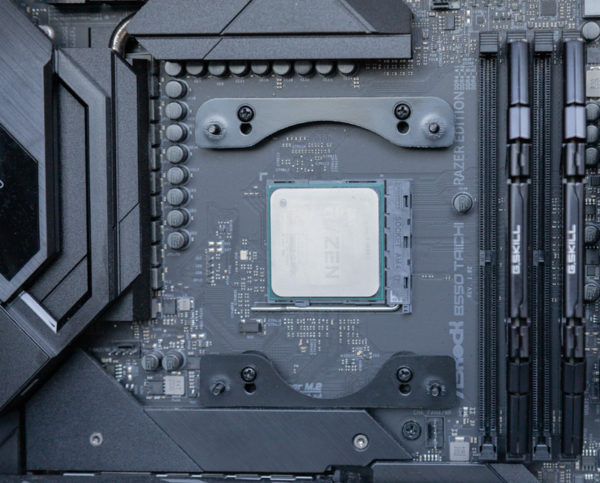 The included MX-5 thermal compound is sufficient for two applications. The placement of the radiator can be tight in the case due to the large thickness. Therefore, it is recommended to check the available space before buying. Arctic has provided easy-to-understand animations on the support page for the different installation positions of the radiator and what needs to be considered. This makes installing the cooler easy, even the first time.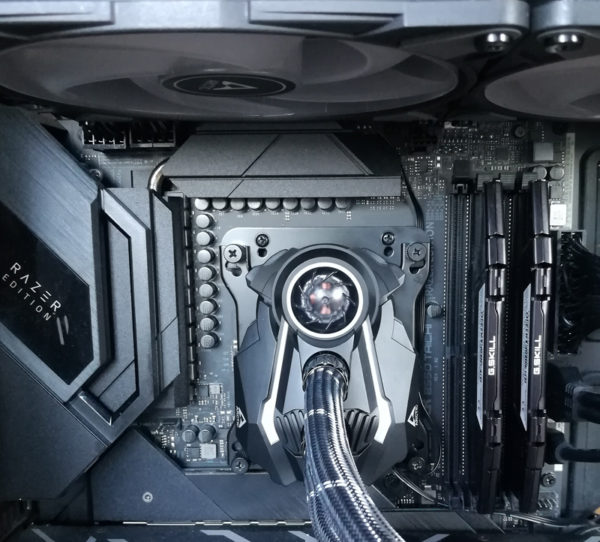 Intel LGA 1700 Montage-Kit …
If you bought a Liquid Freezer II new for your 12th generation Intel system, but don't find an LGA 1700 mounting kit in the package, you can request one free of charge from Arctic by sending the purchase receipt. This also applies to other coolers from Arctic. The following link can be used to request the kit or to buy it at a favorable price if you might have bought the cooler used: Arctic LGA 1700 mounting kit request or buy here.
Next, we check the performance of the water cooling system.
Arctic Liquid Freezer II 280 A-RGB water cooling Test setup and results …