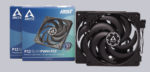 Installation …
The installation of the fans is very simple. The Arctic P12 Slim PWM PST can either be mounted in the case with the four short (included), self-tapping screws or optionally mounted on a radiator or heat sink using special screws (not included). Here you are again very nice the reason for the flat fans, because you save a lot of space.


After all, there is a whole 10mm difference and that can be quite relevant in many a case …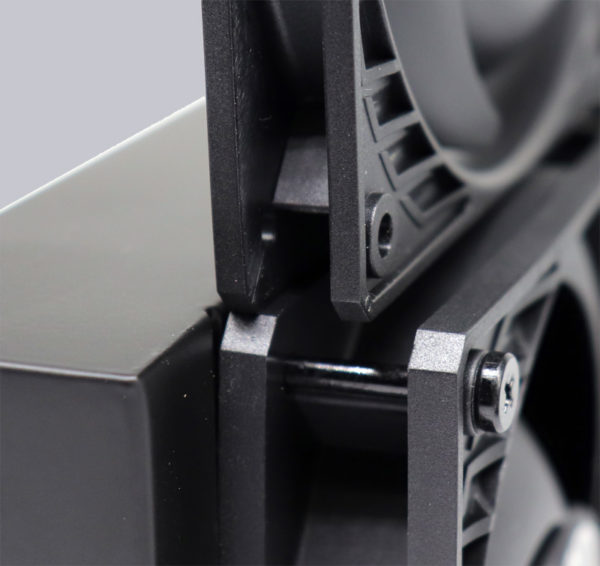 Especially if you want to mount the radiator at the top of the case and there is little space to the motherboard below, as we have reported, for example, here in the test of the Arctic Liquid Freezer II 280 in the Thermaltake Versa H26TG case and many other AIO tests.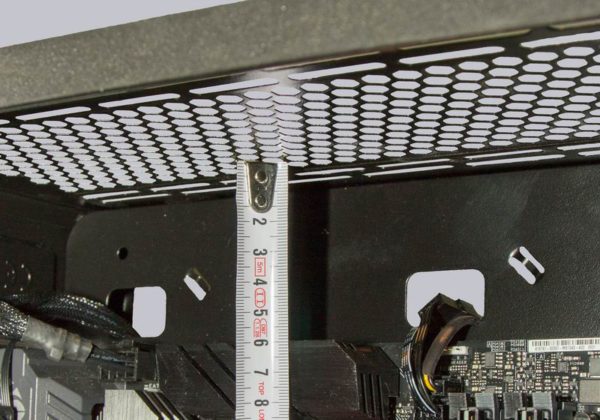 In today's fan test, we use the Arctic Liquid Freezer II 240 AIO and first disassemble the two pre-installed 25mm Arctic P12 fans. In the process, we make a good impression of the original cabling … although, most of the time, you never manage to pack something back exactly as nicely as it used to be anyway 😀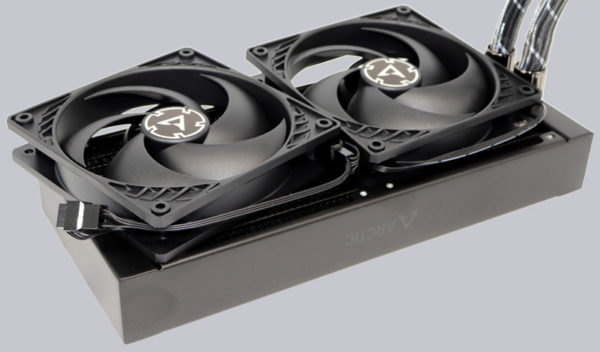 At the latest when you want to mount the 15mm Arctic P12 Slim PWM PST, however, it quickly becomes clear that you cannot continue to use the old screws of the 25mm thick fan.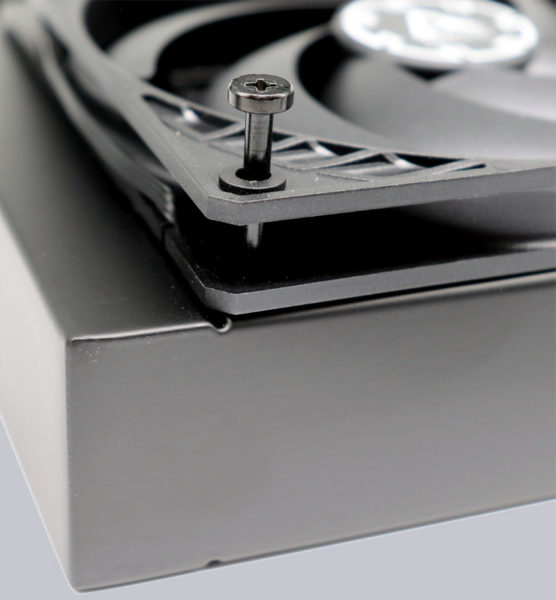 Fortunately, the thread of the radiators is the same as the usual 6-32 UNC case screws, but the stabilizing bar of the P12 Slim fans is a bit in the way and would need to be modified a bit for mounting. This is certainly not a problem. Alternatively, you can find here at Amazon or Caseking and many other vendors screw sets for 15mm fans.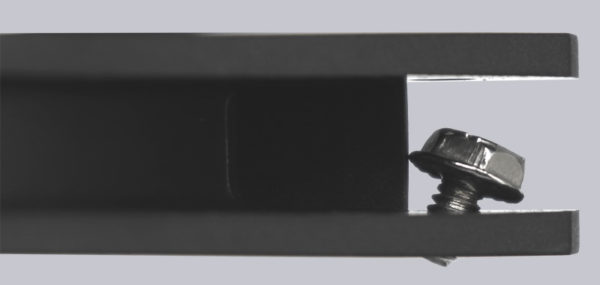 We still had four longer screws on hand, which had to suffice for testing purposes, et voila, this is what the whole thing looks like fully assembled!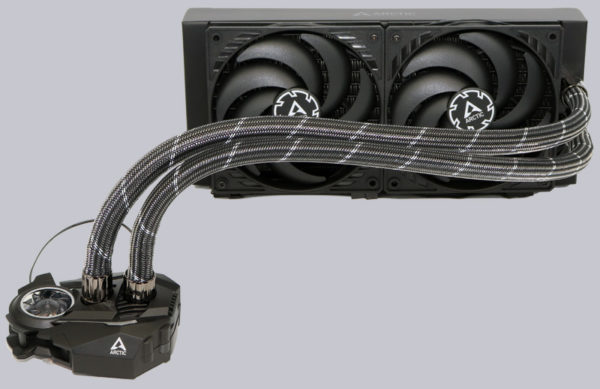 We couldn't make the cables and connectors completely disappear in the fan frame, but at least the cables are barely visible.


The result can be seen! Because now it is necessary despite the relatively powerful 38mm radiator thickness only just under 54mm height and would thus even fit into the previously mentioned case.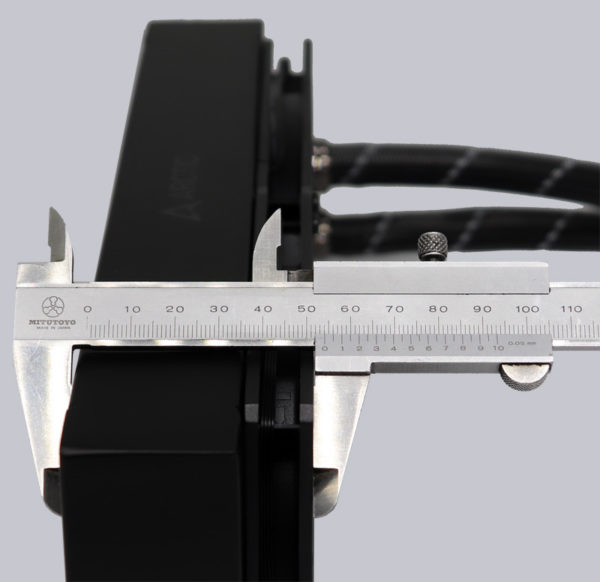 We test installed the Arctic Liquid Freezer II 240 with the low-profile Arctic P12 Slim PWM PST fans in the Cooler Master MasterBox Q300P case.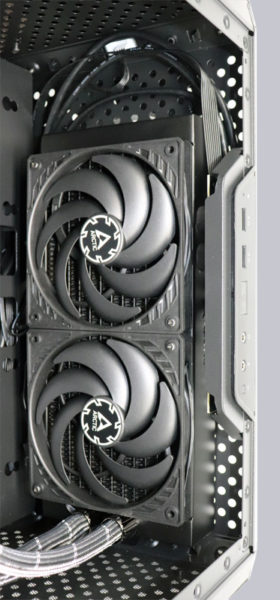 But the use on a conventional air cooler can also be quite interesting. We installed the fan here on an Arctic Freezer 34 eSports and also ran a test in push/pull mode.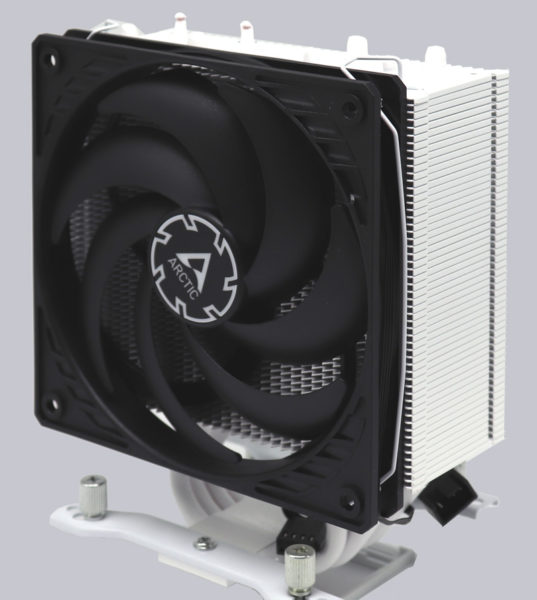 The advantage is obvious here as well, because the flat fan gives you more space for RAM mounting.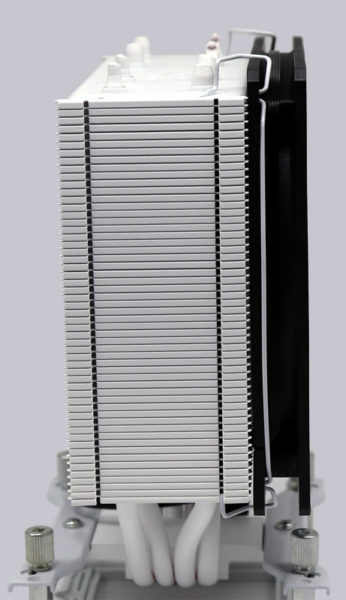 We could hardly find any difficulties during installation. However, you have to have the appropriate screws at hand for mounting it on the radiator. Now we come to the measurement results.
Arctic P12 Slim PWM PST Setup and test results …