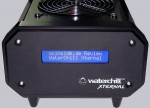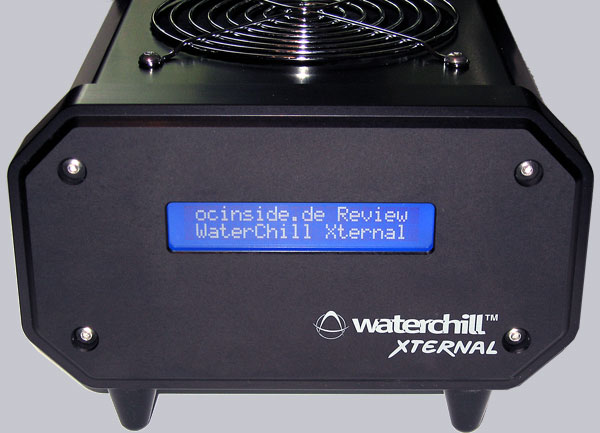 The accessories …
Here is a picture of the provided acrylic heatsinks, those already mounted on a copper plate. In the upper left is the chipset radiator, right beside is the CPU cooler, in the center left is the VGA cooler, right beside is the alternatively AMD Socket 462 cooler with a seal and left under is the y-adaptor shown, which is necessary for the 3-point CPU cooler.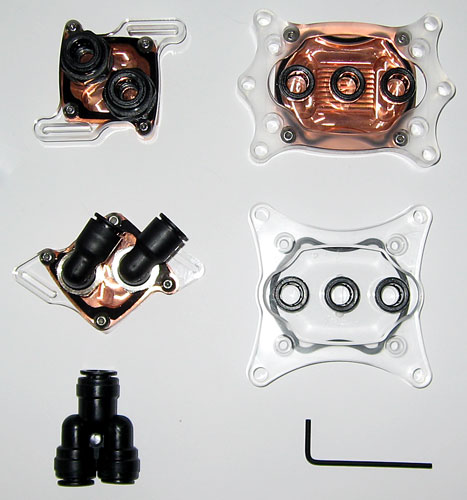 The new Asetek GPU cooler is provided with elbow fittings, which can be adjusted now. Hereby the assembly is more easy, because it's often necessary to bend the tubes with conventional coolers. Within the test no leakages could be determined, so the new fittings succeeded in the best way.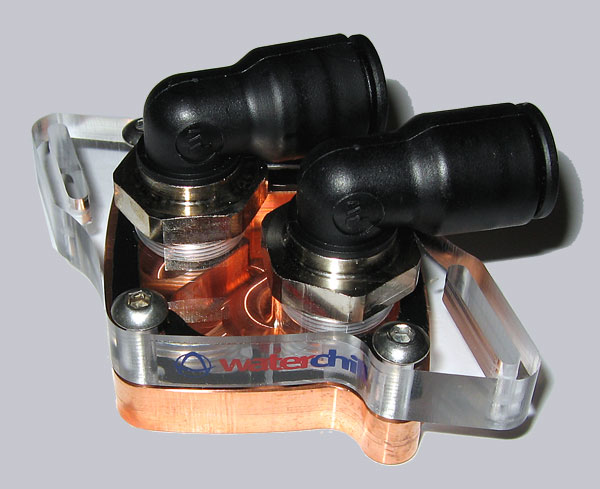 This picture shows again the video card cooler, with view into the push-in fittings. It's very important to cut off the tubes very carefully, because the cutting edge is also used as seal face! It would be very great, when Asetek would be able to provide a simple tube cutter with their cooling units. Here's a guide on howto perfectly cut the tubes and here's a guide how to mount the VGA cooler. Both links can be found in the ocinside.de Modding section under watercooler mounting guidelines.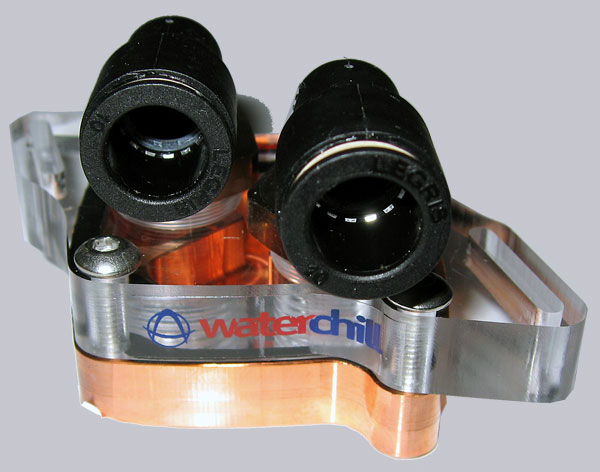 The chipset cooler is also provided with Snap-In fittings and offers a variable mounting option. In this guidance
it is explained, how to installs the chipset cooler.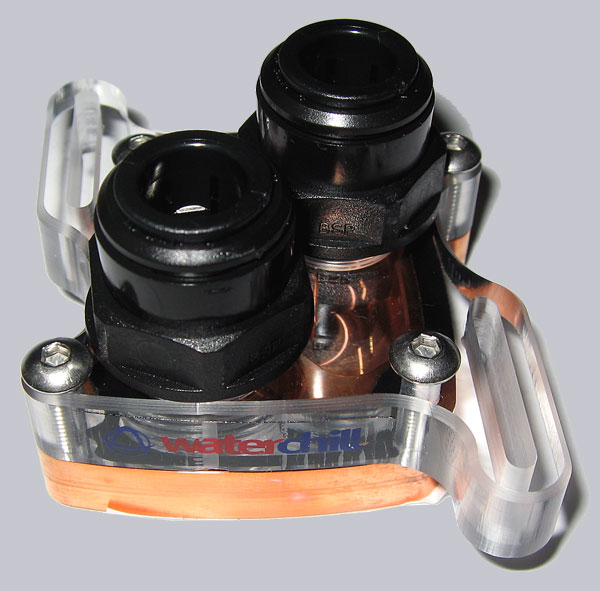 This is the CPU radiator, which is provided with quite simple push-in fittings. The 3-point connection system leads the cold water in the center of the block and push the warm water outside with the y-adaptor to the cooling unit. With these 3-point connectors it's possible to get a large constant water flow over the complete heatsink. Here is the CPU cooler installation guidance.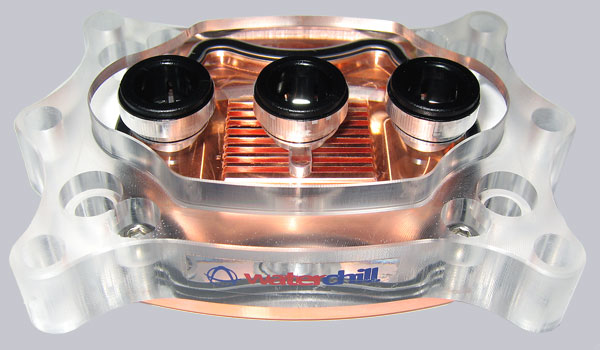 Here's a picture of the additionally delivered Socket 462 cooler.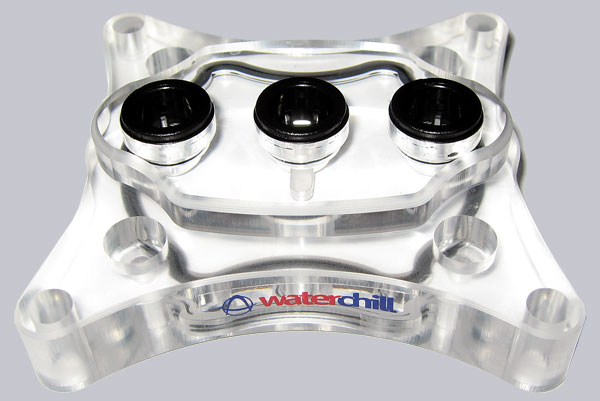 The new 10 mm y-adaptor for the CPU cooler has now by the way also a drill hole to mount it at the chassis. Put in the tubes and finished… to get the tubes of the adaptor simply press the Snap-In ring.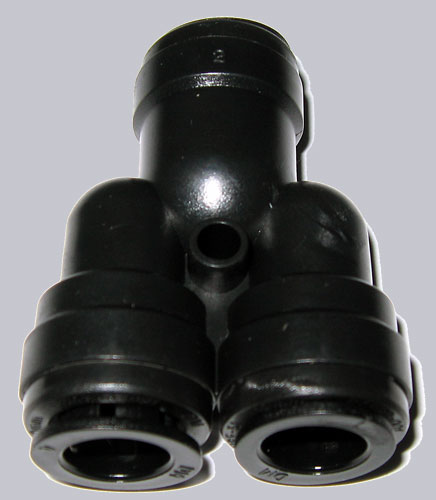 The software to control the Asetek Waterchill Xternal Water Cooler …