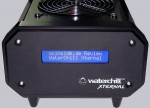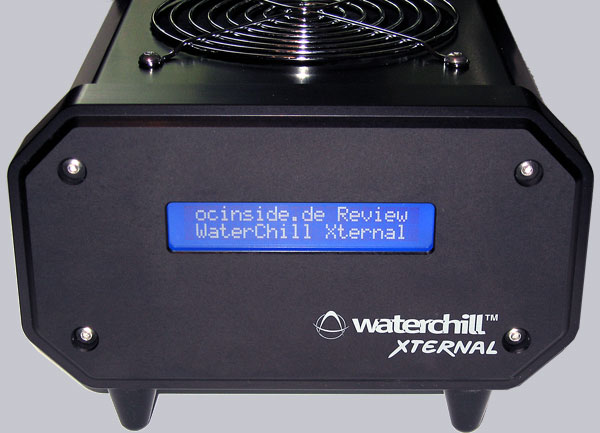 Asetek WaterChill Xternal Water Cooling Test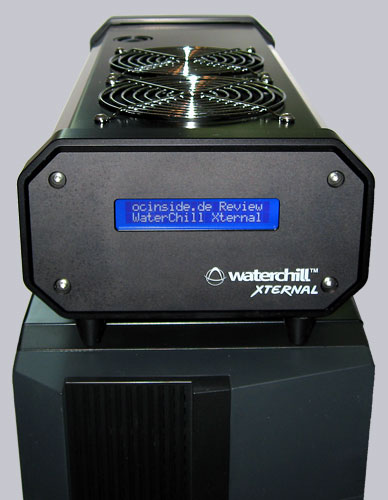 The Asetek WaterChill Xternal 03-L-7004 watercooler is not only an optical eyecatcher on every PC case, but offers quiet cooling and plenty of airflow with the four high performance fans of the dual radiator. Thanks to the simple and at the same time extensively configurable software it's possible to adjust the noise level optimally depending on the computer workload and monitor the cooling device with the integrated display. Last but not least, the superb finish and the fair price rounds the new cooling concept from Asetek up. All in all the WaterChill Xternal is a real alternative to conventional watercooling components and requires except the distilled water nearly no further accessories for the assembling. Only negative point is the rather long time to remove the air out of the radiator and a somewhat better manual would be desirable. Because of the very good cooling performance it would be possible to use it in a SLI system with a second GPU block.
Asetek got the Redaktion ocinside.de Overclocking Dream 08/2006 Award for the high performance WaterChill Xternal 03-L-7004 water cooling solution – keep it up this way !