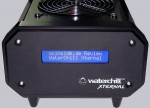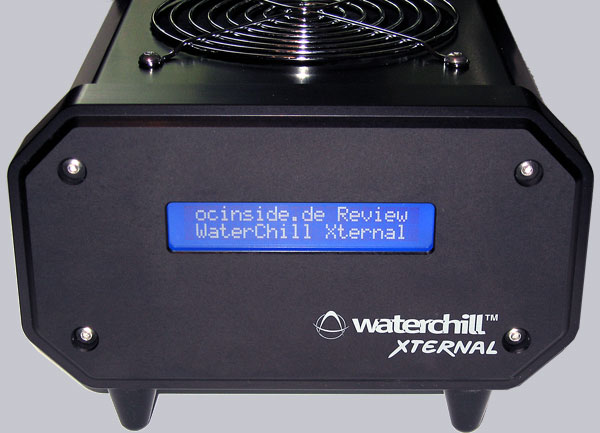 From the theory to practice – Let us start the Waterchill Xternal Water Cooler …
Now let's start the Waterchill Xternal water cooler, because the best technical data must also prove that they cool the PC properly. As one can recognize in the following picture, the cooling unit fits optimally on a Midi or a Bigtower. And owing to the back installed tubes, which gets over a slot bracket into the PC, the PC case does not have to be modified for the installation and the tubes are nevertheless not visible from the front.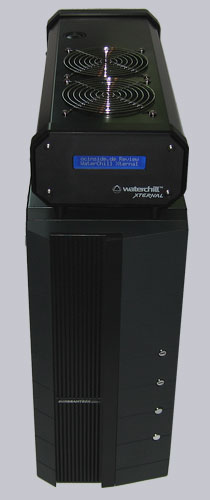 In the scope of delivery are contained also four small rubber feets for the cooling unit. Stick them under the Waterchill unit to prevent a possible vibration of the chassis.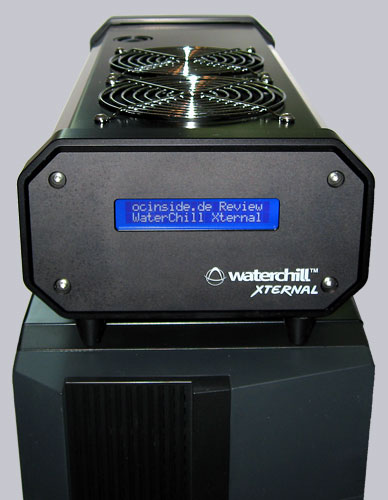 After filling the system with water, one see the current level of the water very good on the sight window. (here still without anti algae liquid) However, it took a very long time to get almost 100% air out of the system and it's necessary to gently giggle the cooling unit to replace the air inside of the radiator with water. Even after some hours there were always still bubbles within the radiator. Perhaps it would be useful to have another hole in the front range of the Waterchill Xternal, to get the air much faster out of the system – otherwise giggle and wait …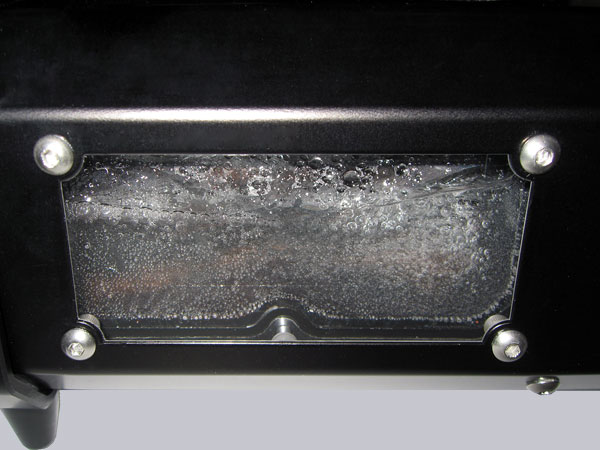 If this hurdle is taken, one receives a calm and strong cooling system, which can be monitored optimally with the integrated display. The software activated values are executed in rotation on the LCD. For example the fan speed …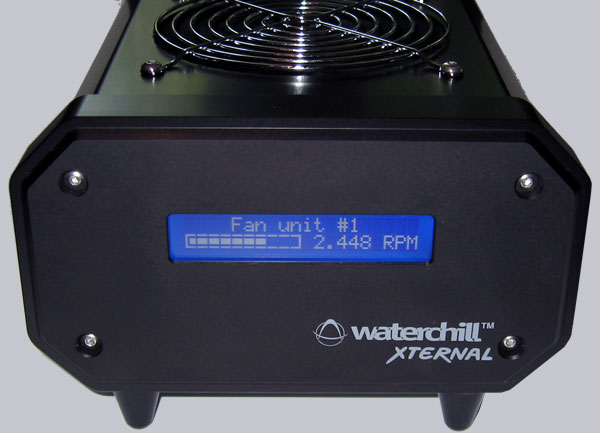 Fan speed in percent …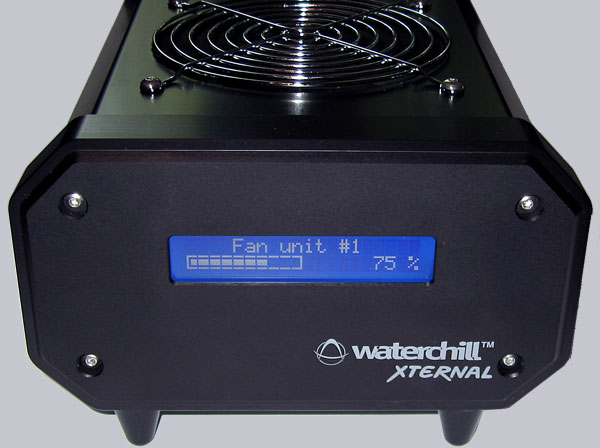 Pump speed in revolutions per minute (RPM) …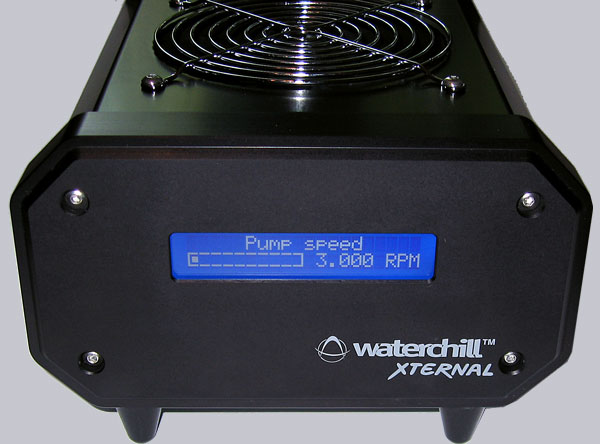 … up to custom defined presentations is everything possible.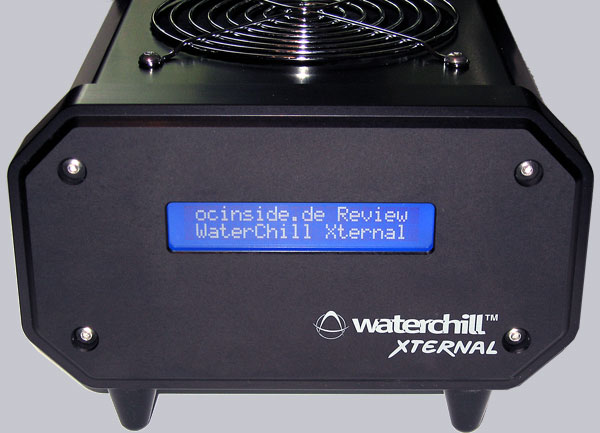 And the best of all is the final result measurements of the WaterChill Xternal water cooling unit. Because despite some hours of high waste heat by the high overclocked CPU and hard 3D applications the temperatures remained at approx. 30°C water temperature and is thus still under the before testedWaterChill KT12A L30 220V water cooler. The price is almost identical, whereby the new Xternal is much more easy to install and better to control. Who uses 2 SLI video cards in the PC may purchase an additional GPU cooler that costs approx. 35 Euro and is available in the Asetek Shop.
Result and general impression of the Asetek Waterchill Xternal Water Cooler …